You know how it goes, there's a space (sort of) in your garage, cash (maybe) in your pocket and that car turns up that isn't quite what you are looking for, but is just too good a deal to let go by...
Meet my latest subject...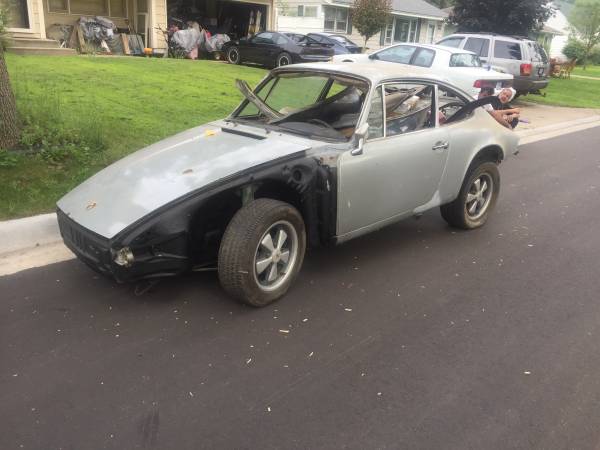 It's a '75 911S 25th Anniversary Edition.
While you can't tell from the pics, not only does it have an undesirable 2.7 engine (real trouble) it also is not a 'long hood', so has HUGE impact bumpers, is pre galvanization and I got to put the transmission in the back of my other car as that along with some other minor parts (like engine) are out or missing!
On the plus side, it was one of six 911s from an estate sale of a deceased gentleman and was the least desirable and so the cheapest! It cost me 2x what the engine is worth as a core, so shouldn't be too hard to get my money back if (when) it all goes tits up!
Don't ask when it will be finished (it's more if) but it has a few other things going for it. It has been a California car for most of its life (until around 15 years ago, when it was brought up to Minneapolis and then taken apart). This means it's not as rusty as it could have been. Also being pre 1975 means there are no emission tests for it in many states, which means it's quite desirable for hot rodding.