It's almost 12 months since I first won a Roffle on this forum. The prize in that instance was an MG ZT, a car I've long fancied. Well we all know what happened: I failed to bond with the car and moved it on. Since then I've been thinking that a Rover 75, while basically the same car, would be much more my style, and I've kept an eye on all that have been offered on here.
TaxiPaul sadly found himself having to let a 75 go, and Omegod generously took on the running of a Roffle, which I won. I'd seen the pictures and declared the car lush, but it couldn't really be that nice, could it? Anyway, arrangements were made, and after work this morning I had a nice little doze in the Blob while MrsR drove me to Liverpool to collect my prize. There's roadworks on the A590 so I thought we'd skip round them by taking the coast road...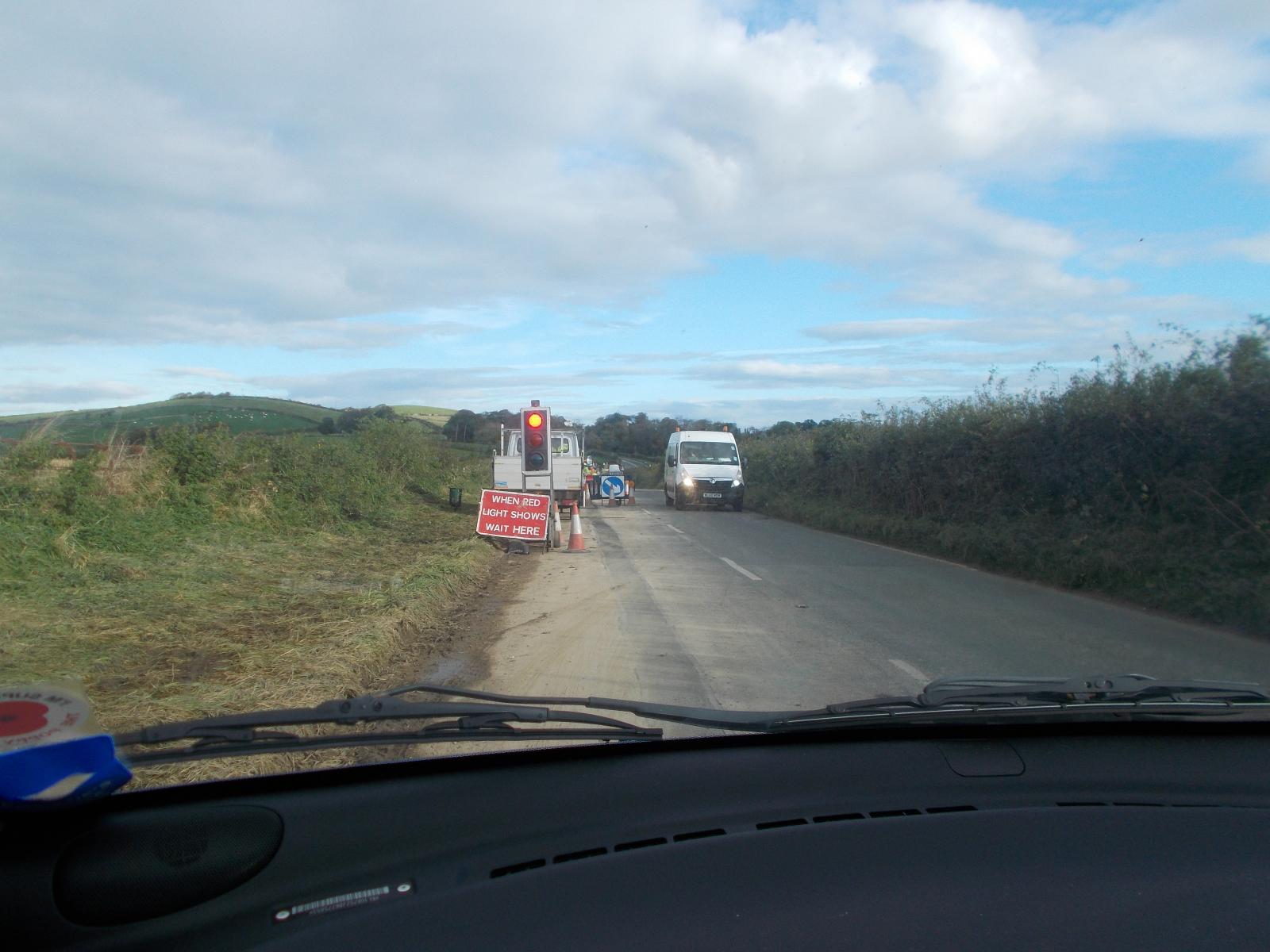 ...er, yeah. That was clever!
Doesn't matter, we got there in pretty good time. My beloved has a heavy foot. So we met up with Omegod and I took posession...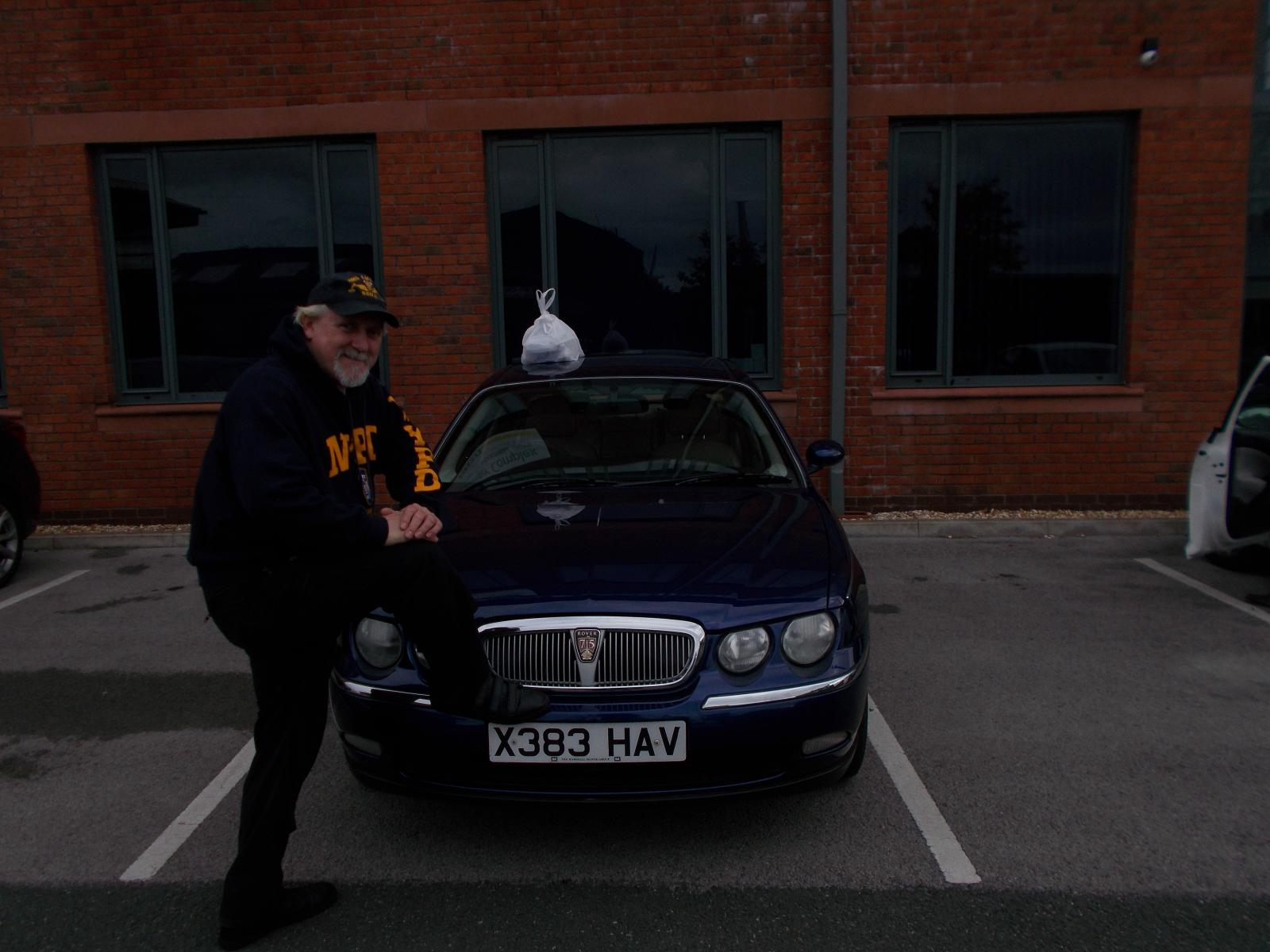 The carrier bag on the roof is actually two, containing a selection of pies and cakes for both supplying parties. Jon had even given the car a wash for me!
So, round the corner and stop for petrol...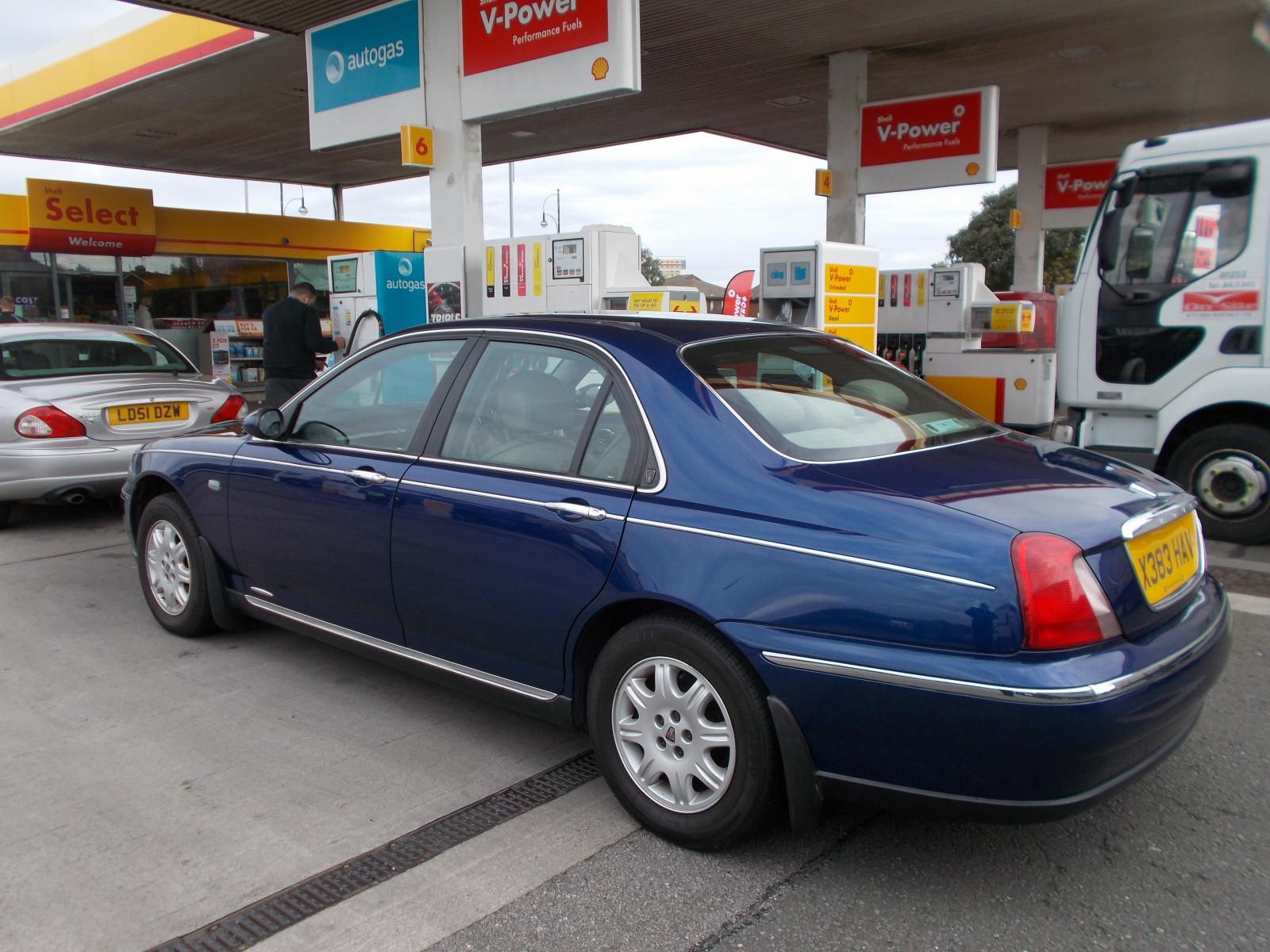 ...behind what would have been a logical rival when new. The Jag is on LPG, it took ages to fill.
There followed a smooth drive up the motorway at 70* mph, which the Rover just ate up. There's a bit of road/wind noise, but that seems to be normal in modern cars, so nothing untoward then. I did pick up a stonechip in the windscreen just after joining the M6, but it's outside the sweep of the wipers so that's ok. I'll keep an eye on it to make sure it doesn't expand.
And here we are in Barrow, specifically, at the same garage where I bought my Road Wars Vectra last year. They do MoTs, and I'd pre-booked the car in. Just in case, you understand.
Well I didn't seriously expect that! It only passed! So I nipped round the corner to our local Post Office and taxed it. WBoD duty commences.
And finally parked it up at home. Spaces are at a premium in my street these days, partly because some silly sod has a bloody big Cadillac... oh... er... yeah.
To say I'm delighted with my prize would be an understatement. This feels like a quality car, put together carefully for the discerning buyer. The MG version didn't. This one is only 2.0 litres, but being a V6 is still silky-smooth. It could only be improved by being an automatic. Oh and by fixing the electric seat, which I think has to be quite high priority as the backrest is a little too upright for me.
I'm going to work in the Rover tomorrow, I'll let you know how it copes.