A bit of backstory to this idea:

I've wanted a fizzy little warm hatch type thing for a while, but I keep ending up buying other things. Things like an Audi A4 quattro, a Vauxhall Omega, and a Citroen Xantia. I already have a local member of this very forum interested in taking on the Xantia once he shifts his current car, which is up for sale.

This project is my opportunity to own a Honda Civic Aerodeck with a 1.6 Vtec making a smidge over 120hp. The performance figures are bang-on identical to those of a Suzuki Ignis sport and other things of that ilk. Perfect.

This car has been sitting on 17-Coffees' parents' driveway since October 2014, when it failed its MOT on emissions. However, it only just failed the emissions test. Mr Coffees even went and bought a replacement catalytic converter for it, and chucked it in the boot. He then got distracted by a Suzuki Cappucino, a Lexus LS400 and an Abarth 500. He's offered to let me buy the Civic for. well, pretty much scrap price. This includes the coilovers, the aftermarket wheels, and the original wheels.

I reckon to get it through an MOT we'll need to:
- Fit the cat
- Service it
- Give the brakes a going over (possibly replace discs and pads)


Time for photos?


This is how it looked about two years ago: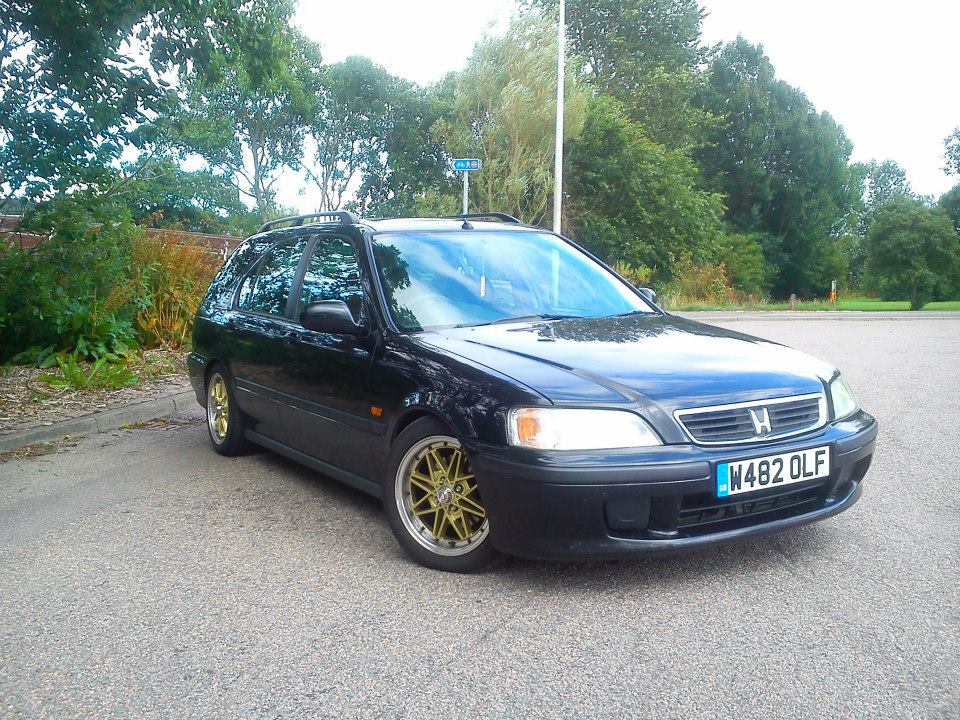 This is how it looks now: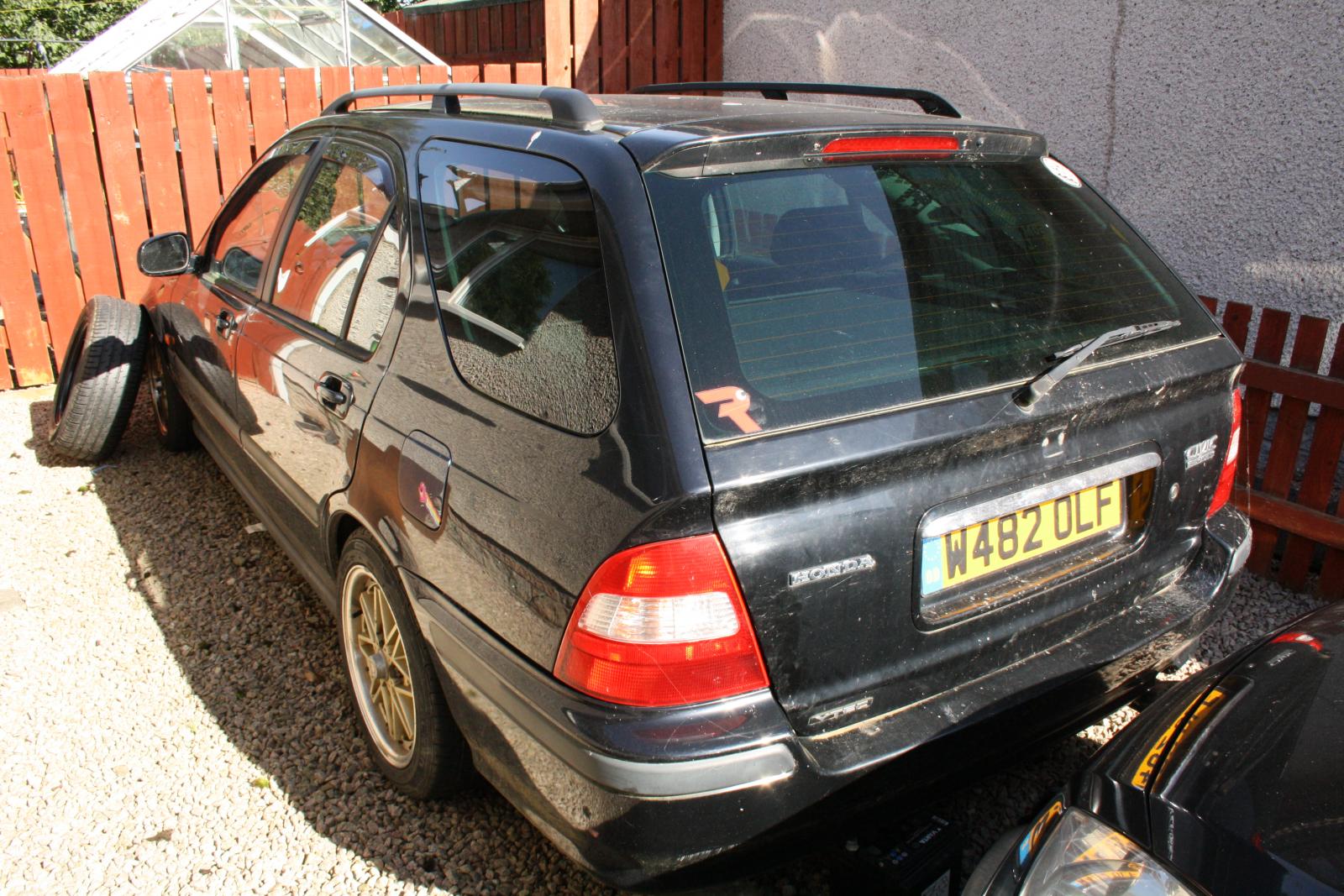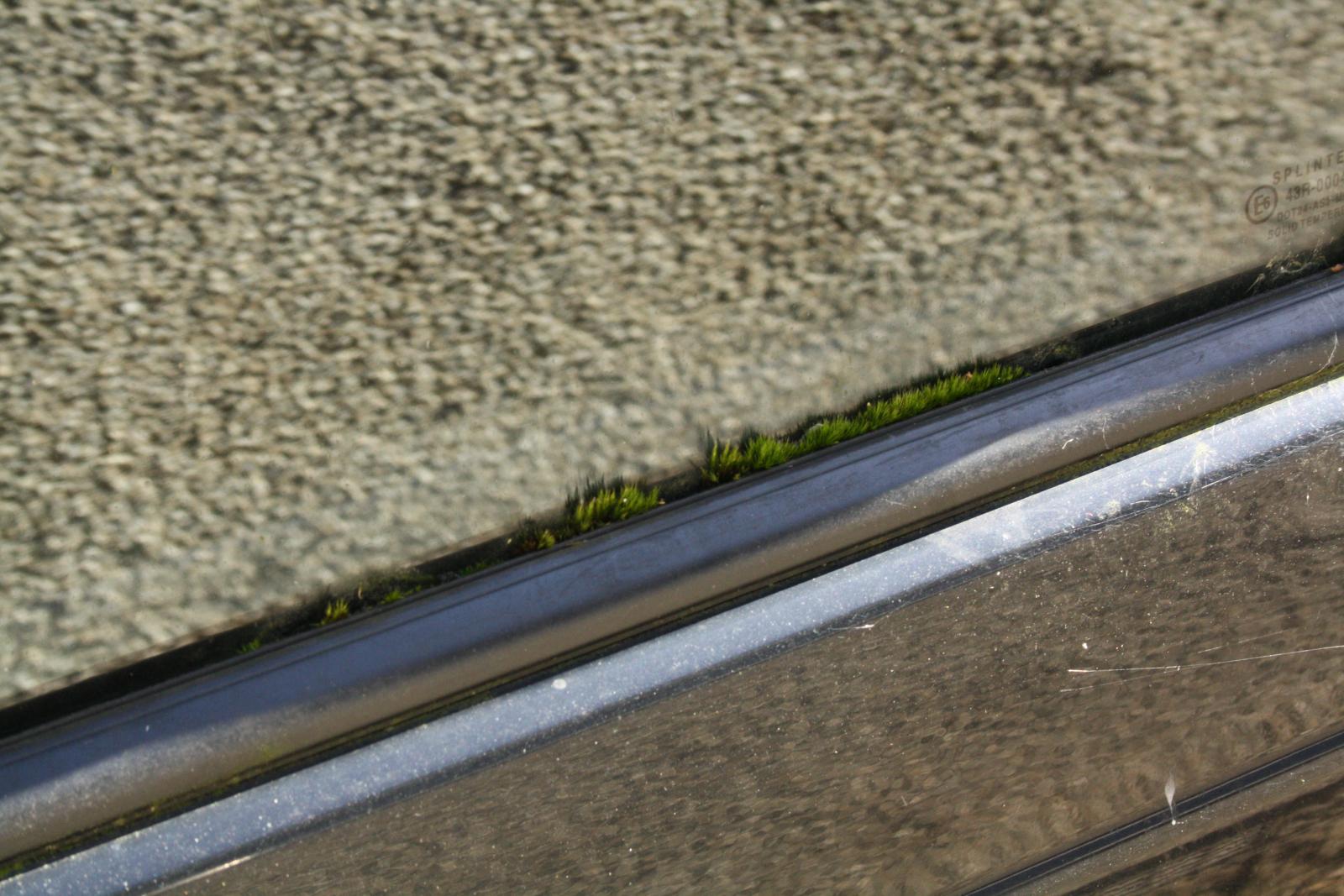 The damage to the rear bumper was a hit and run while it was still on the road. It shall be getting duck taped up for the MOT, to avoid sharp edges, but then I'll look into sourcing a replacement. The car also requires a new resistor pack for the blower fan, as it only works on speeds 3 and 4. The air con still works though!

We have a friend who vulgalourises cars as a business, and offers mates rates. He may be getting called in for this. I hope he likes spiders.

I'm hopeful about this car though. We started it up on the driveway and it fired up, first turn of the key, and it idles smoother than the bloody 316! It just sat happily and worked its way up to temperature, making no funny noises or anything. A tiny bit of smoke / condensation out of the exhaust and that was it.

Once this is roadworthy, I can be 'scene' and JDM YO!

You may also see this car referred to as The Wolf. Look at the number plate and you'll understand why.