I really shouldn't have bought this but it stirred something inside me. And I think being on holiday made me a little freer with my money.
We've just had a little tour of the country and I found this in a little second hand emporium off Byres Road in Glasgow.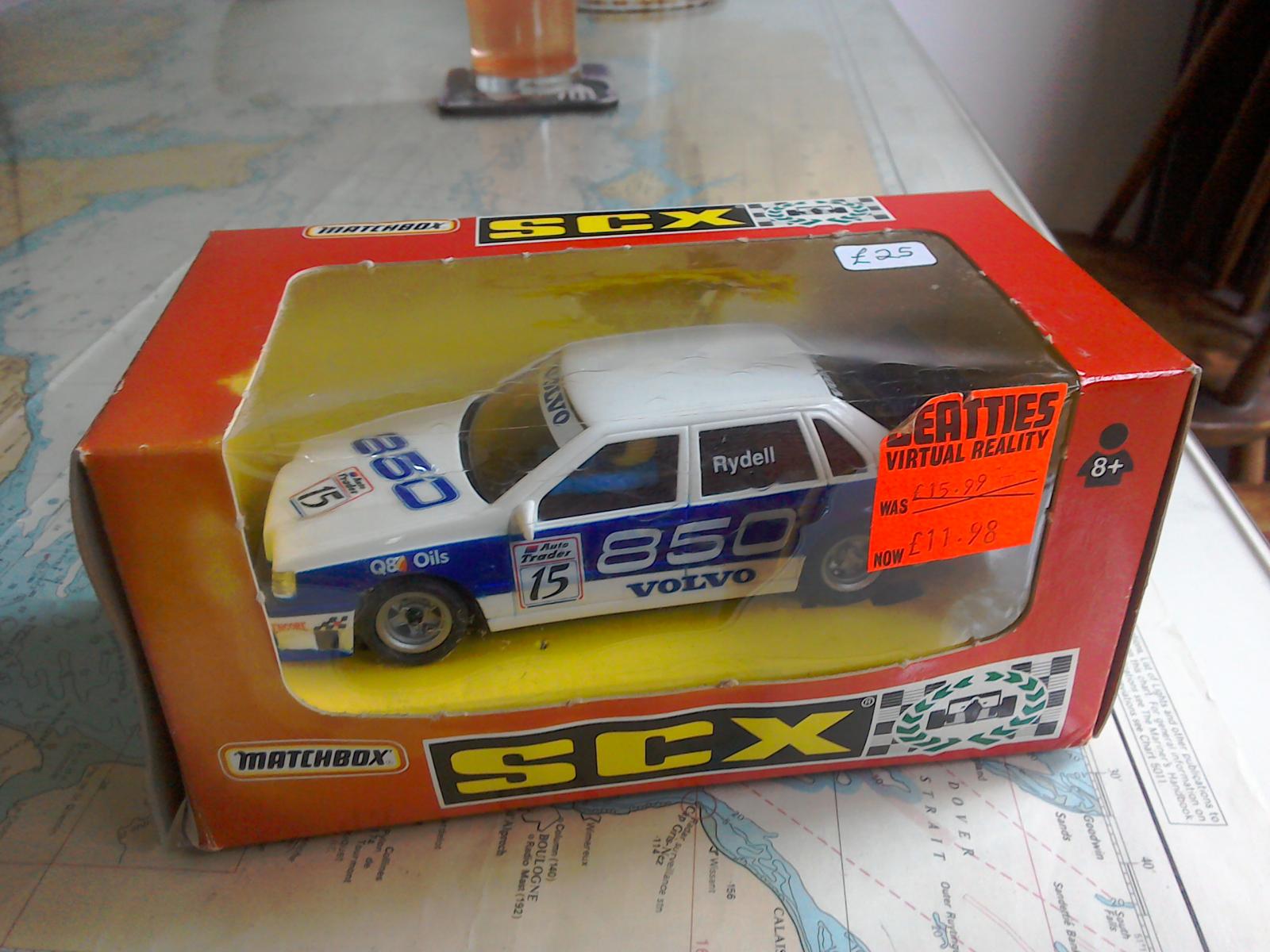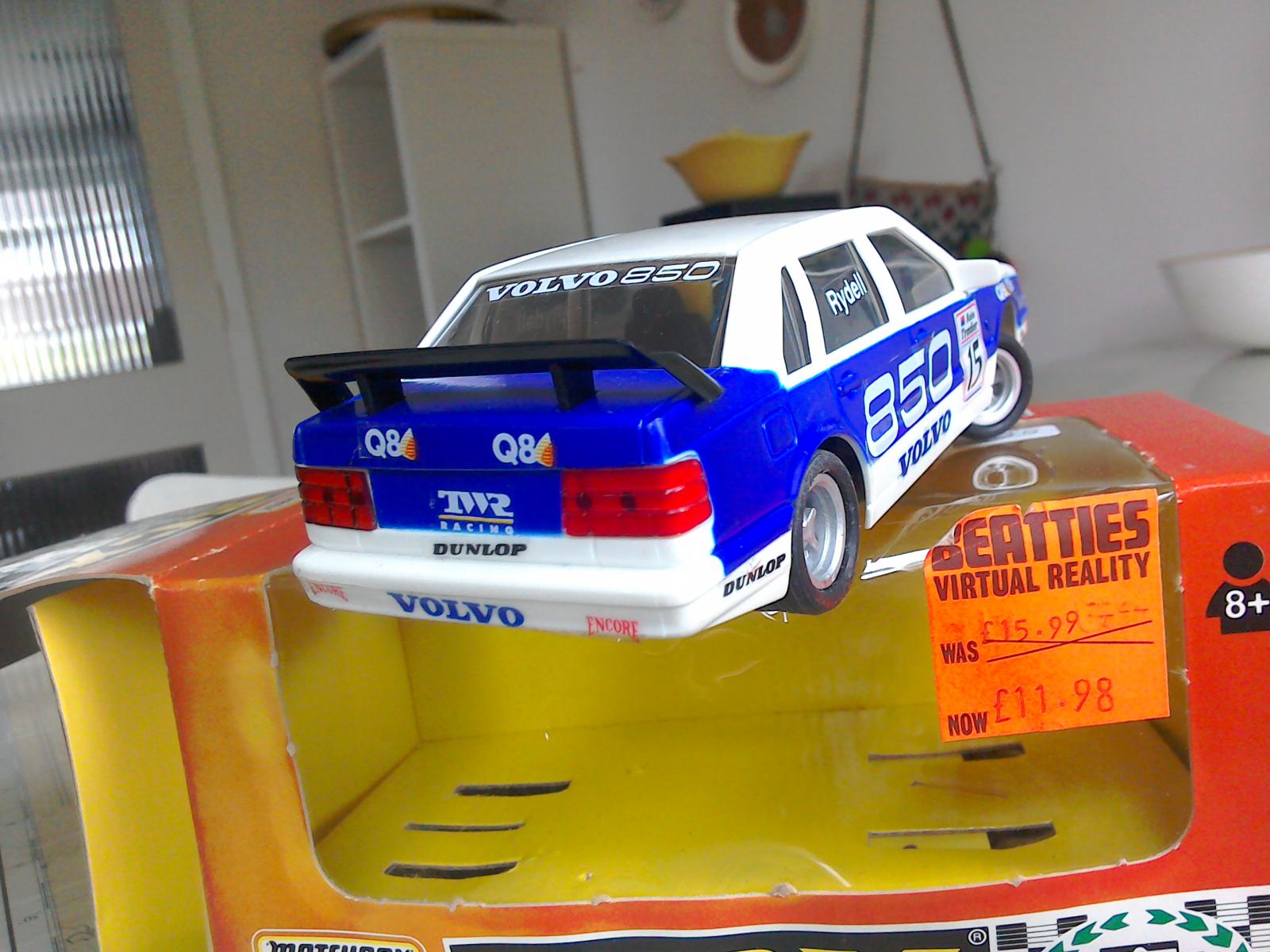 I sold virtually all my Scalextric before we moved house about five years ago as I had so much I didn't want the hassle of moving with it. But I did keep most of the older cars, they're in a box in the loft. But I think this is something of an icon from what I think of as a classic period of touring cars.
I'd not had any SCX cars before and it's an interesting set up underneath.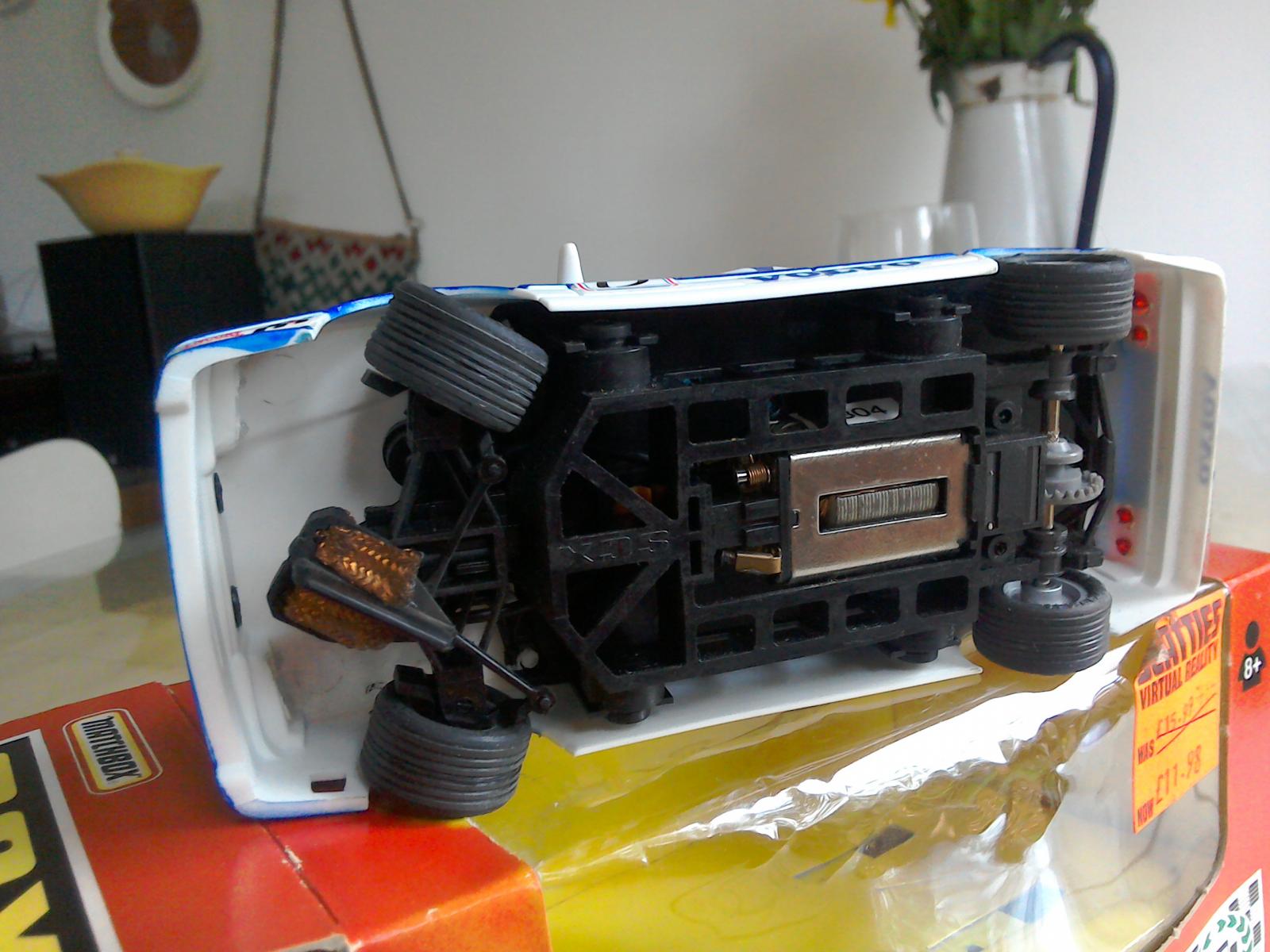 With a sort of space frame chassis onto which the body clips and the front wheels are connected to the tongue by a quite delicate steering set up which is all in tact. The whole car looks very lightly used.
I've been very slowly getting the loft in this house more habitable planning to get my railway stuff up and running but having just had a quick look on eBay I see good second hand track is still as cheap as when I sold mine so this has got me thinking.....
I really must dig out my other cars, I think they might go down well here.