A few weeks ago a mate of mine, who runs a small Land Rover based business from a farmyard near here, had a bloke stick his head in the door and offer a wanky old Discovery for £not much. Not really my pal's thing but it was very local so he went for a look. Anyway he happened to wander past a shed-behind-a-shed and nearly fell over when he saw the contents. I will add he is a weapons-grade Series LR pervert with a particular fancy for the 2.6 six cylinders, ex-Forces, and also is big into fire service equipment. All boxes ticked.
The story goes it was one of a batch the army bought and upon demob had been farting about and doing a bit of motorsport support. The current owner had it about 15 years and not done a squat with it. A "sold as seen" deal was done without my mate even looking inside, so getting the keys today was like opening a tomb - all tools, hoses, standpipes etc are in there; bulkhead and chassis look mintola.
It was literally a mile away but in a very muddy bombholed site with crap access, these things are also supa heavy, so I opted to use our tractor and trailer for this very short collection saga.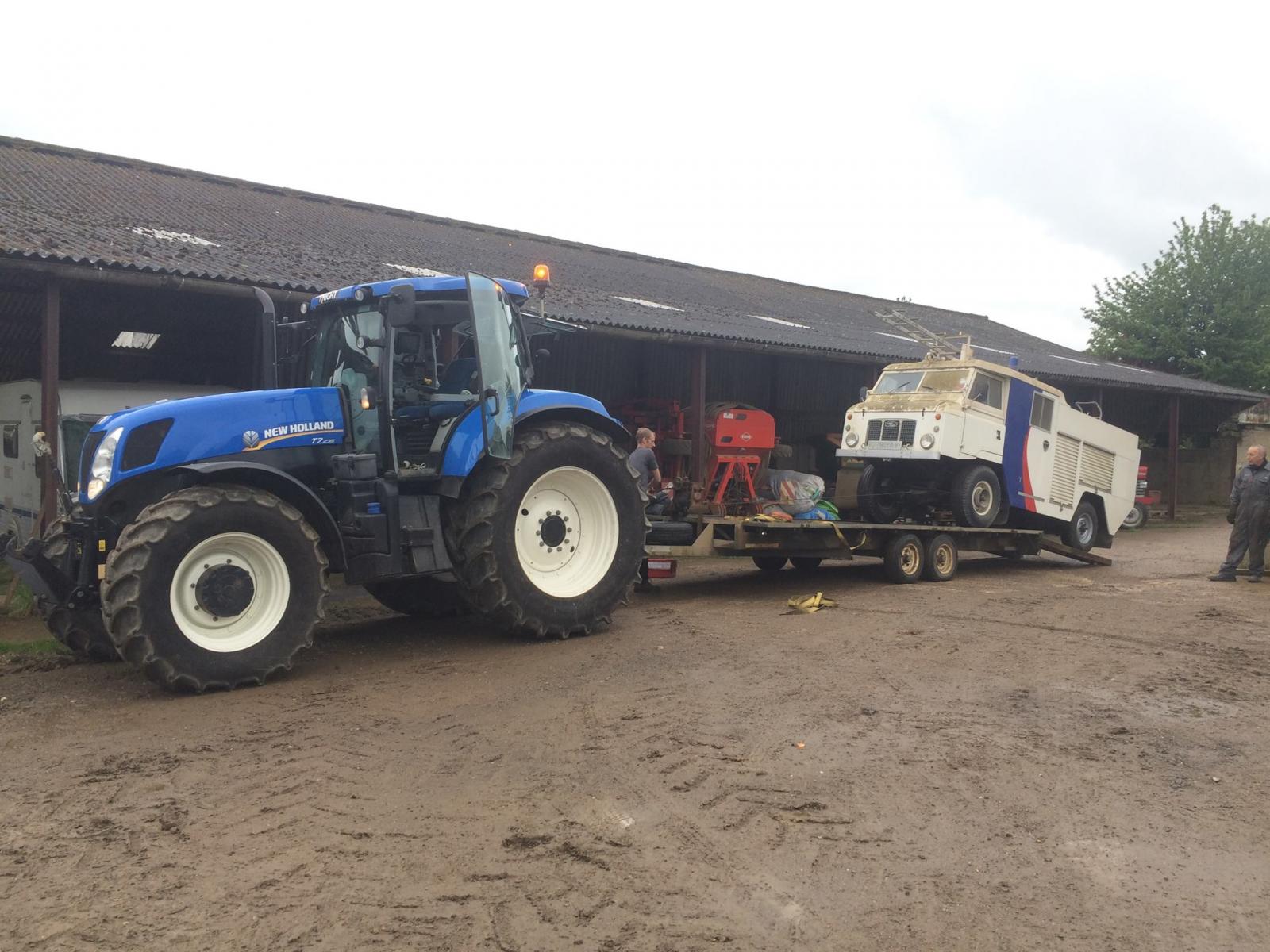 I had to go and do some proper work and shoot off but will grab a few more porno shots if anyone wants them. It should be running fairly easily, might even go to a show next month - WTF he will do with it after that I'm not sure