Not sure if I ever introduced my wife's car, which ironically probably has greater shite credentials than either of mine.
It's a Peugeot 306, lovingly crafted by the artisans of Ryton-On-Dunsmore in 1995. AD.
It's a 1.4 (XU) three-door, in Bermuda Blue, in the sought after XN trim (AKA Club Sport) with every possible convenience option deleted in the hunt for trackday glory. When Colin Chapman chanted "simplify and add lightness" he actually had in mind the Peugeot 306 XN.
Here it is at the beginning of the ascent onto the Stelvio Pass, at the beginning of a trans-European road trip I wrote up here.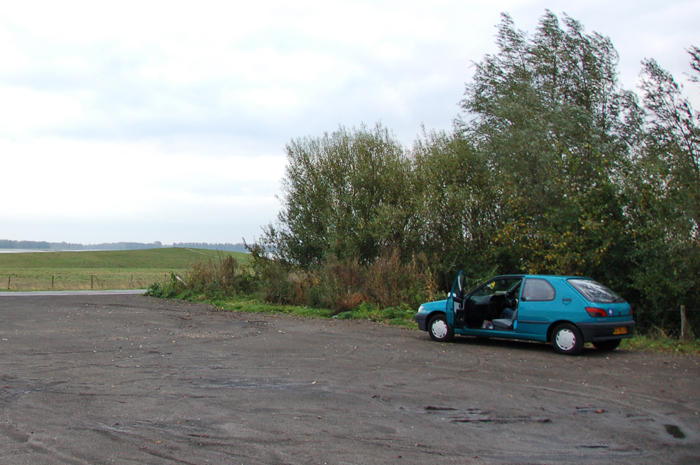 Here it is in a layby full of crushed tarmac in Holland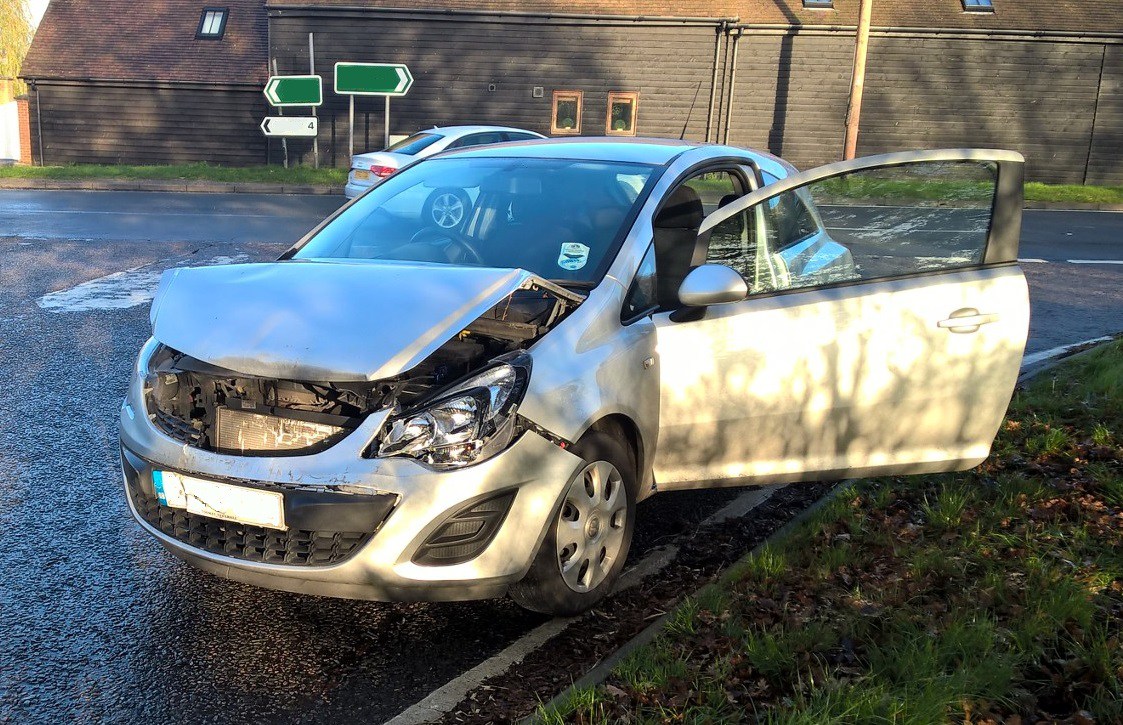 And here's the Vauxhall Corsa which went into the back of it in December.
This was a bad day. Nicola phoned me at work in tears, recounting the full horror of what she'd been through, with the same wavering voice usually reserved for the death of a loved one.
The 306 is the only car Nicola has ever owned since she was 18. Eleven years ago. She could be excused for getting a bit teary eyed as she saw it being winched onto the beavertail.
You might see the photo above and think "well, fuck me, that's come off well" and you'd be right. Nic was doing about 20 when the Corsa enthusiastically bummed her, she was turning left into the petrol station and says it felt like one of my showboating oversteer moments, this the car going all sideways and jaunty. Only when she got out and saw the Vauxhall did she gulp and say "Oh".
Nevertheless, it doesn't take a lot to write off a 20 year old Peugeot; so we knew that the insurers decision was pretty inevitable. Indeed, the nasty insurance people concluded that it was "economically unviable" for repair. Hilariously, the valuation was £510, which is pretty much Ferrari money in my book.
So, cold hard economic wisdom shouted loudly to take the money and run.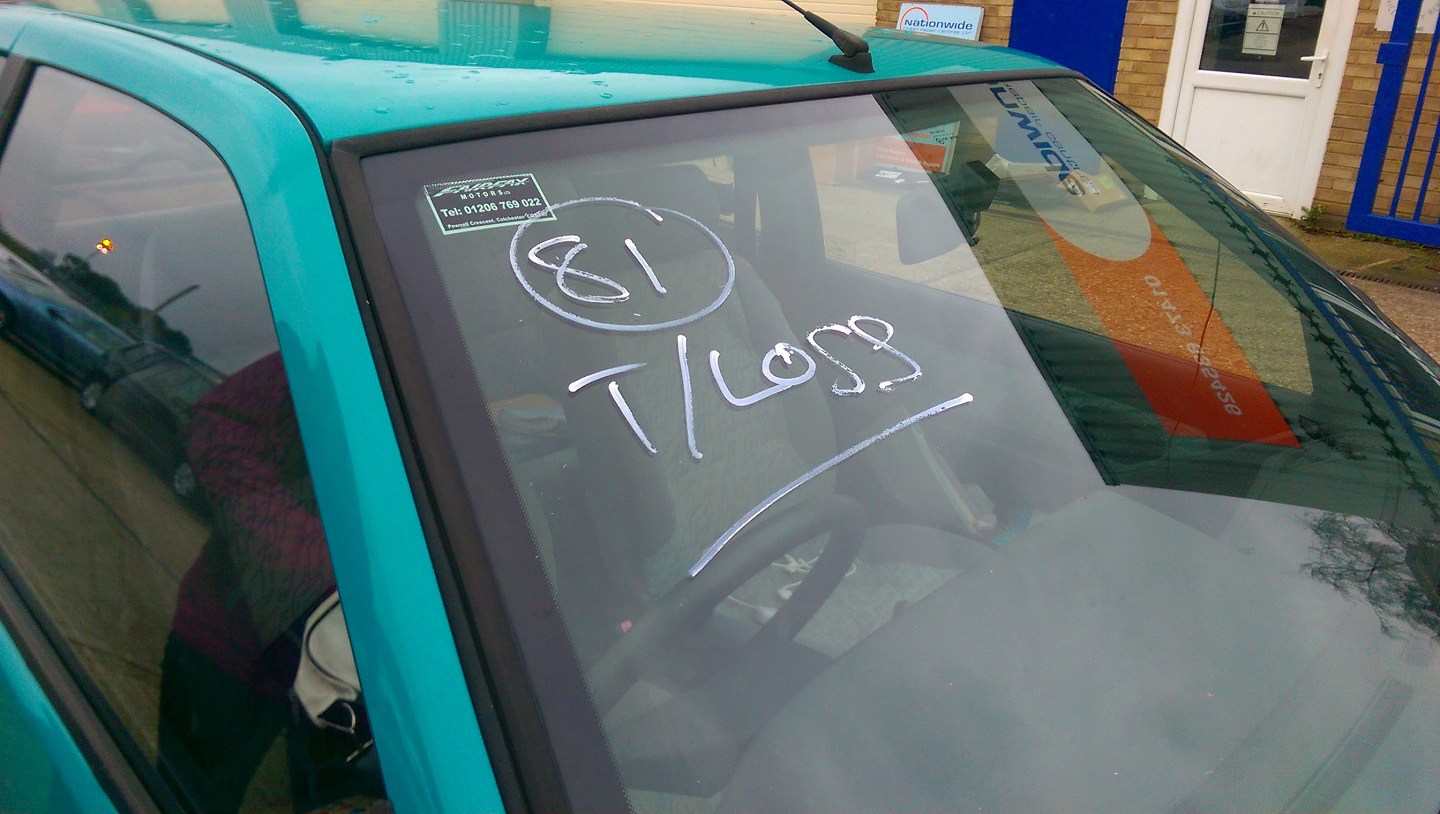 Nicola and I aren't very wise people. While we could take the £510 and buy any Ferrari of our choice (well, after the £60 admin fee we probably would only have been able to get a '90s 456 or something, I suppose), but Nicola didn't want a Ferrari. She wanted her car.
For a few weeks the 306 sat, dejected and abandoned in a mystery location. It had been hauled away to a destination unknown while paperwork was shuffled by anonymous insurance droids. Meanwhile, no engineers report nor assessors verdict was made available to us. All we had to go on was that quick photo that Nicola took on the petrol station forecourt.

Rather than the £510, there was also the option of taking the car back on a Cat C and accepting a lower payment, reflecting the admin fee and the scrap value of the car. At least we'd have the 306 back, and £350 in our skyrocket, (enough for a Porsche 911) but literally no idea as whether there were hidden irreversible impact-related nasties.
Confusing, too, was that nobody could tell us where the bloody thing actually was. COPART had been mentioned, but surely they couldn't actually scrap it until we said yes, could they? Could they?
At what felt like the last minute, it came to light that the car was actually at a bodywork repair place in Ipswich. To avoid any risk of it being spirited away, we dropped everything and rushed to Martlesham Heath.
It was sitting cheek by jowl with what can only be described as The Doomed. Burnt, mangled, in some cases unrecognisable. The 306 looked minty clean in comparison and I took delight in noticing that the gaffer tape holding the tailgate shut was actually different to the tape initially applied by the recovery truck driver.
This meant that somebody must had at least had a vague look at it. The grumpy bastard who seemed to have the most authority at the place did a lot of harrumphing and muttering that "It's had a very hard smack up the arse", but reluctantly gave up the key in exchange for a signature.
With the car still insured, taxed and MOT'd, we were clear to nurse it home to safety. It started immediately just as it ever did, though it smelt horribly of clutch which I put down to not being treated with kid gloves by anybody after it was scraped onto the flatbed.
We went straight to the neighbouring pez station (Nic never did quite make it to the pump before the unpleasantness a few weeks prior) and I darkly suggested not to put more than a tenner in. Just in case.
Stay tuned for the next, thrilling instalment.