Well -finally collected the Millecento:-
http://i204.photobuc...baystuff016.jpg
Seems to be a solid little beast -cant see any welding needed anywhere. 'Buggalugs' has been at the brakes -somewhat unsuccessfully -but he claims its a runner (or was -a year ago)-and I cant see why it shouldnt be -once the distributor is sorted!
It feels like incompetent spannering -rather than any real probs -that has kept this off road 20+ years. In store for a week or two -whilst I sort those at home.
Got my little 850 saloon back too:-
http://i204.photobuc...baystuff011.jpg
Engine is apparently seized solid -so I'm enquiring of previous owners to see if its poor storage or a mechanical mishap.
Brimmed with diesel -I'll try gently in a few weeks.
Perhaps more importantly -the body is near mint! The two tiny holes mentioned are indeed tiny -and non structural- I think it would go straight through.
Brakes 'seem' to work, steering feels fine- and although the odometer has read 24750 for at least 4 MOT's -it doesnt feel as if its done much more. Chuffed would be an understatement!
Then I MOT'd my Renault 17:-
http://i204.photobuc...baystuff006.jpg
Went straight thru -then the starter motor failed and the bonnet cable broke!
4 hrs on Sunday got the bonnet open -and the motor off (hell of a jobbie); now all I have to do is work out why!
Oh -then tax it -1st Dec I guess.
Oh yes -the Alfa:-
http://i204.photobuc...baystuff003.jpg
Parked up in the corner for a couple of weeks -its been there over 18 months.
BUT -it started 2nd turn, drove out on fully pumped tyres, cleaned up and ticked over Ok -and superficially seems no worse the wear for its sojourn. I need to get under it though -when I might reconsider my options!
Then this morning the Mrs returned with no clutch on the Croma.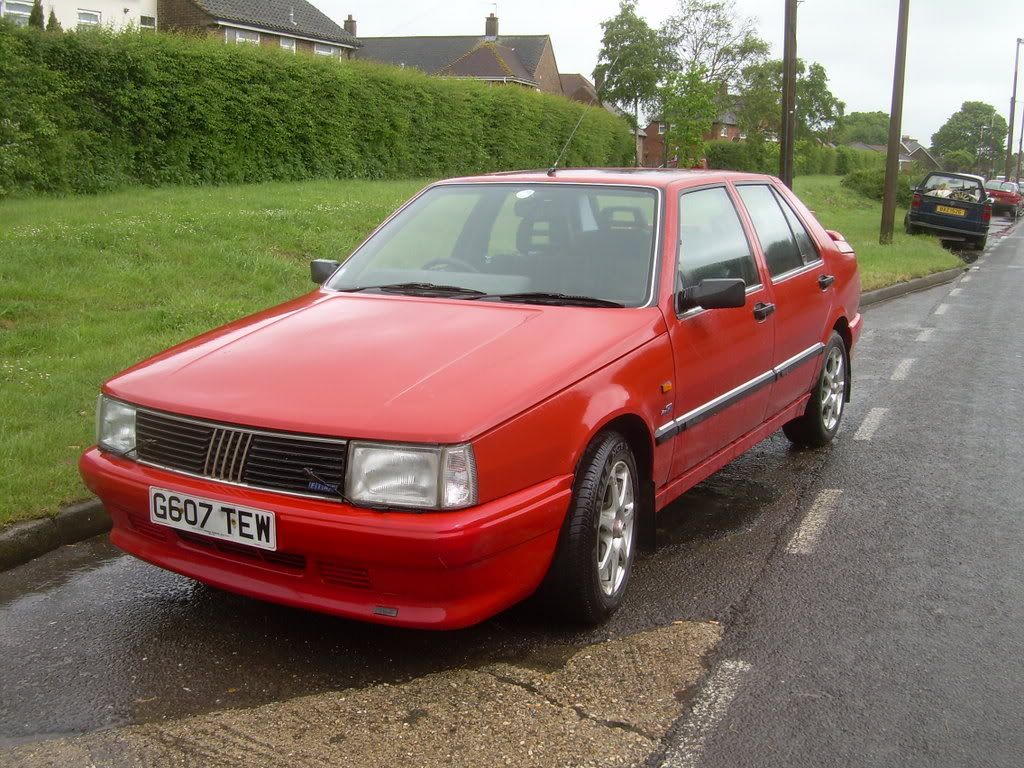 Why do these nasty jobs always queue up as the weather turns?