Welcome to Autoshite Welcome to Autoshite, like most online communities you must register to view or post in our community, but don't worry this is a simple free process that requires minimal information for you to signup. Be apart of Autoshite by signing in or creating an account.
Start new topics and reply to others
Subscribe to topics and forums to get automatic updates
Get your own profile and make new friends
Customize your experience here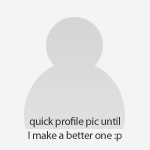 Shite Postcards
Started by
pompei
,
May 06 2006 09:16 PM
1592 replies to this topic
Posted 31 October 2018 - 10:21 AM
1967 Renault 16 Grand Luxe.......................Thanks to Weber now running well on regular gas
1993 Peugeot 405 2.0 auto Saloon..........................................A disappointment for many
1997 Peugeot 405 2.0 auto Estate..............................Is being regularly crashed into things
---
Posted 31 October 2018 - 10:26 AM
Not sure, I will investigate. I think it was an LG45 but I don't know the reg.
1923 Palladium Sports Model
1938-ish / 1967-ish Heron Austin special (half)
1955 Panhard Dyna Z1 (half)
1965 Citroen Ami Break
1965 Morris Minor 1000
1965 Peugeot 404 Cabriolet (half)
1966 Humber Sceptre 'Grey Haggie'
1985 Citroen BX 16TRS
1997 Peugeot 406 TD
---
Posted 01 November 2018 - 05:04 PM


Traffic lights were produced by EVR. As the heads (known colloquially as "tin lanterns") and posts were identical to those used in Britain at the time, EVR may have had a licence granted by ATE/Plessey.
F*ck your Honda Civic, I've a horse outside,
F*ck your Subaru, I have a horse outside.
And f*ck your Mitsubishi, I've a horse outside,
If you're lookin' for a ride, I'
ve got a horse outside
---
---
0 user(s) are reading this topic
0 members, 0 guests, 0 anonymous users