Just thought you'd like to see some of the shite that our Brie-loving friends of St Malo have to offer.
lets start with a Pug, nothing special mind.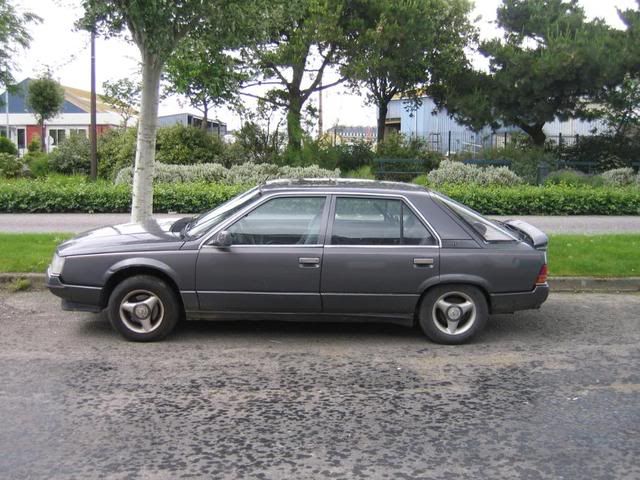 Who would've thought that 13" three-spokes would look good on anything? nobody except the owner of this fine Renault obviously.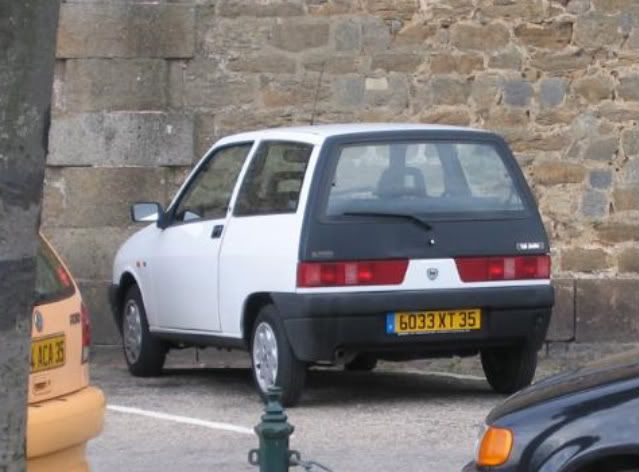 Lancia Y10? wasn't the Fiat Cinq based on this?
Beetle, very nice condition therefore this is kit surely?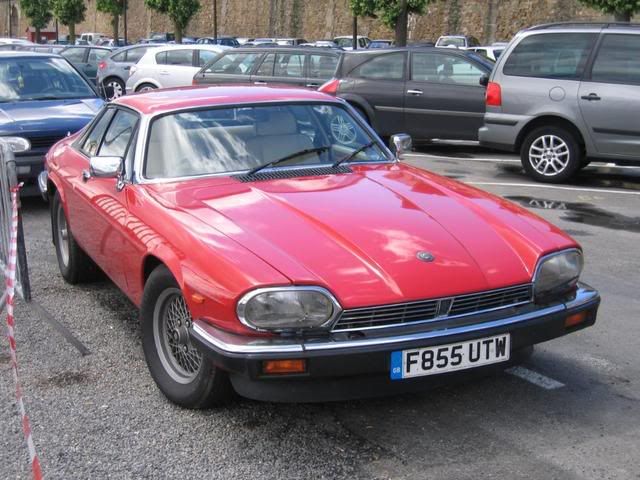 Viva la grande rouge chat! English reg Jag invading France-else its broken down, its cooling system pushed to its limit whilst Jean-Paul and his buddies block the ports.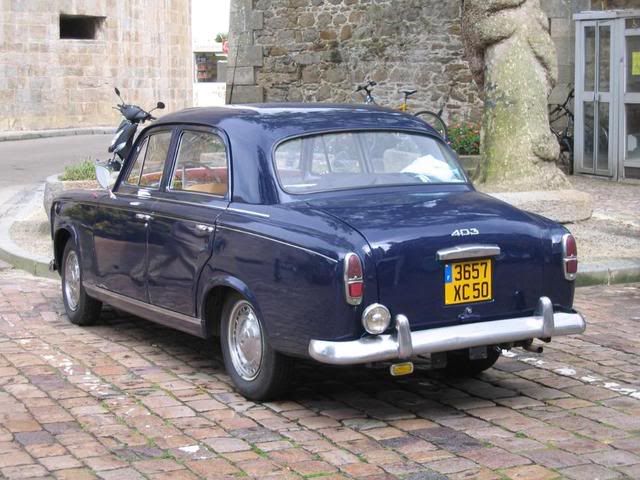 I have to admit that I thought this was a Hindustan Ambassador when it first clack-clacked into view whilst I was sitting down enjoying a lovely big crepe as it looks brand new. Further investigation reveals it to be a diesel Peugeot 403...driven by a man...with an otraaagus acccssssont.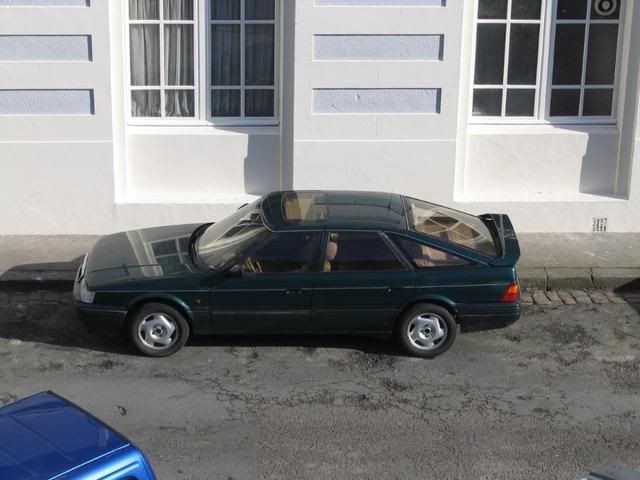 Mon Dieu! was so visibly shocked was I at seeing this mk1 Rover 800 I had to take five to recover, LHD sans centre caps and STUPID stuck-on grill nevertheless I'd have driven it home (via the ferry obviously unless Jersey builds that ridiculous bridge to France it was recently talking about-ooh get me)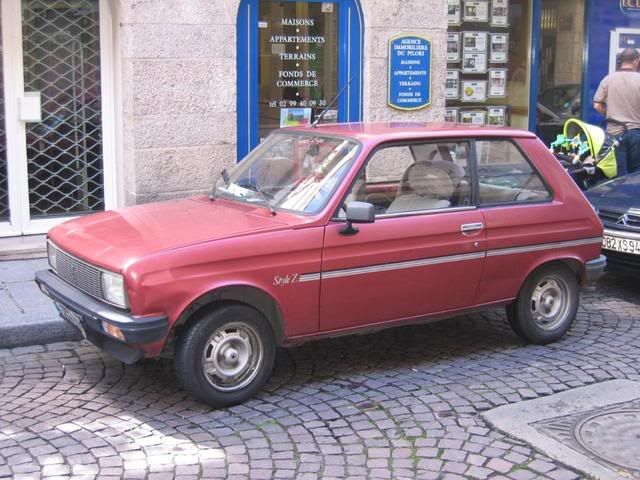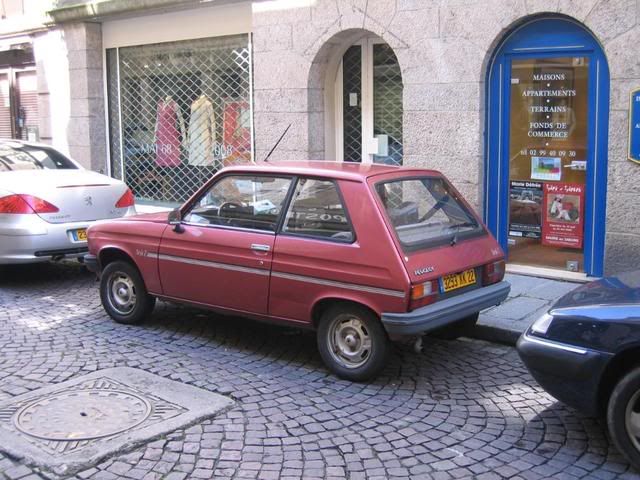 Juuuuuuuuuuuuuuuuuuuuuuuuuuuuuuuuuuuuuuuuuuuuuuuust lovely little pug so lovely in fact that I wanted to dance the Samba*...which was ironic.
very rare in Blighty as I read in a recent PC mag. so nice I had to document its behind.
*a lie
This one is especially for MrRegieRitmo the house Strada-pervert, hoping this pic will provide you with literally minutes of fun. Not to stereotype the French but it was parked outside a shop that specialised in stripey jerseys.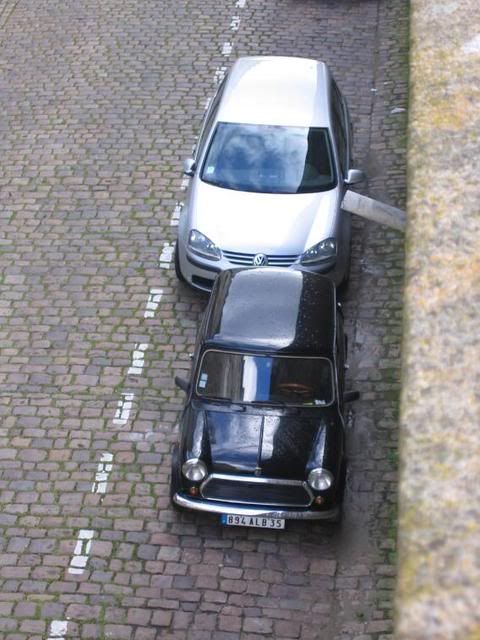 miniminiminiminiminiminiminimini. unusual to see in France.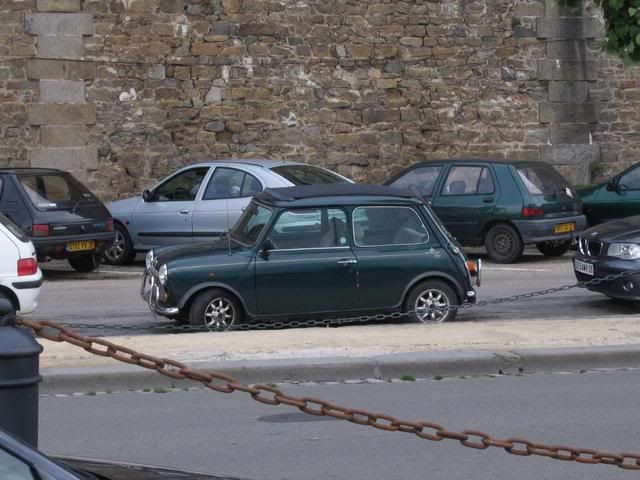 Ahem

not that unusual then, I think this is the British Open version featuring a full-length webasto. I didn't confirm this despite being a mini owner, hope to god they didn't rename them French Open.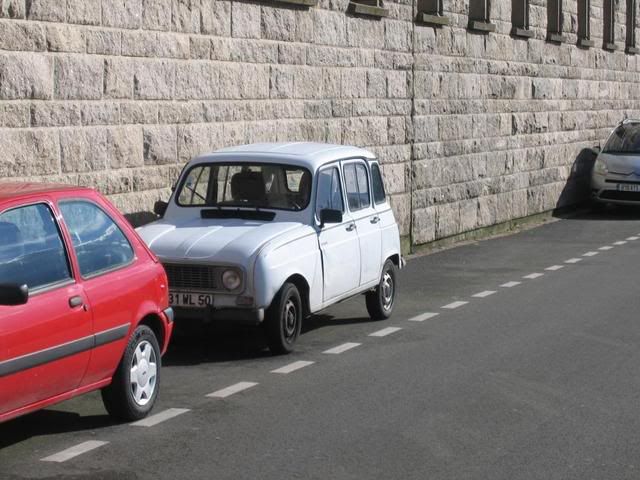 Renault, createur d'shite automobile. Saw a depressing lack of these, only saw a couple and a Citroen 2CV van that sped past me.
When I was taking this pic I saw a traffic warden walk up to the ticket machine and buy someone a ticket, having studied this simple act I concluded that neither party knew each other, that this wouldn't happen in the UK, and that I should mind my own business and come along dear.
I am spent.