Remember this, from the eBay tat thread?

Well, I picked it up today. And I dearly wish I hadn't. Here it is sitting folornly having just been dragged off the A52 by my Trooper.
It managed about six miles. Trundling along the A52 at about 45 or so and suddenly there was a rattling noise, an almighty bang and the rear wheels locked up. Having slithered to a halt I took the engine cover off and this is what I saw.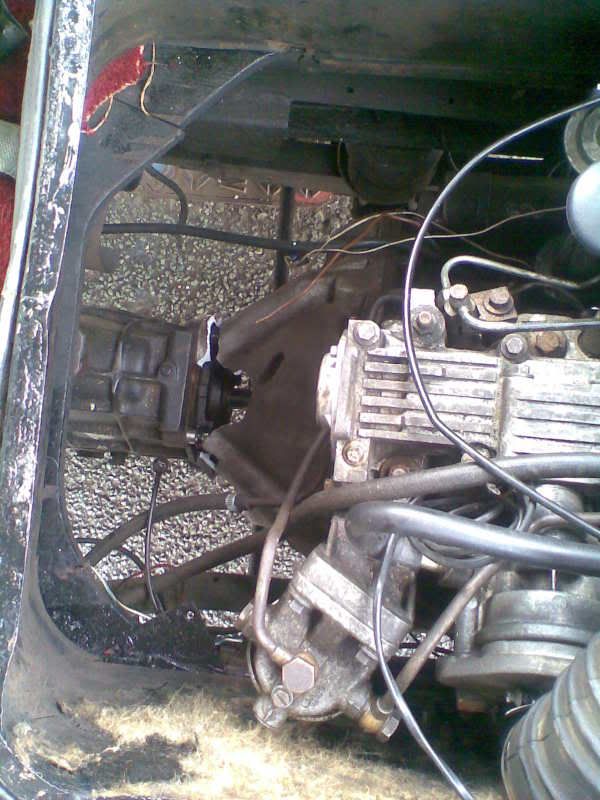 Basically what had happened was the spare wheel carrier, in the side of the van
had collapsed and plonked itself onto the propshaft, which then snapped under the strain.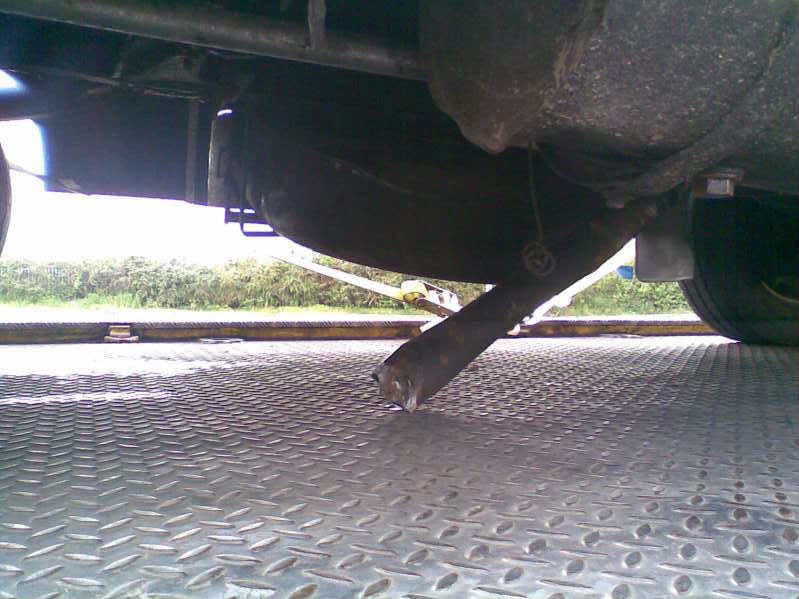 By the time I'd brought the van to a halt, the front section of the propshaft had managed to flail around and take out the brake and clutch lines and the handbrake mechanism, so I had no means of stopping whatsoever. It's also pushed the gearbox back on its mount, which is a flimsy home-made job that looks like it was made from a folded coke can. The metal the propshaft is made of is about the thickness of a coke can too - very odd.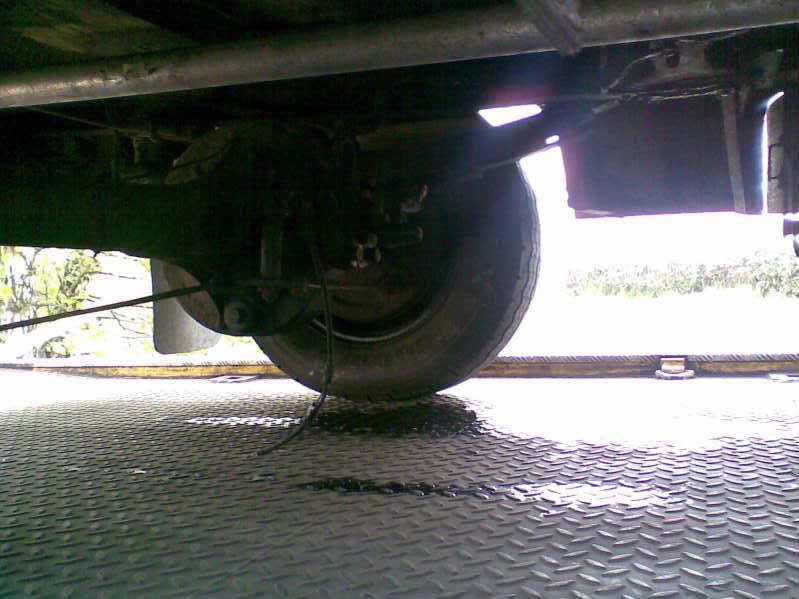 These were taken when the van was sat on the back of the AA truck. As you can see it's a bit of a mess under there. Not helped by the fact that whoever fitted the Sherpa engine and box made a complete bodge of it (the ignition switch was a rocker switch in the engine compartment, not fixed to anything, just hanging there by its wires, and the terminals weren't insulated so it kept shorting out on the block; and the starter motor was activated by touching an earth wire onto the starter solenoid). Oh, and the "75,000 mile" engine smoked like an absolute cnut, both out of the exhaust and into the cab, and the 5-speed gearbox has no 5th gear. So all in all I'm not at all happy. I can't even weigh the chuffing thing in cos it's all fibreglass.
On the plus side, during the brief few minutes I had it running it seemed to drive OK, in a slow, heavy, wandery kind of a way, and being an ex-ambulance it has a reasonably high-geared diff for an old van. The problem is that to repair it I've got to undo all the bodgery that was done when the diesel engine was fitted before I can start on the repairs proper. And if I'm going to do that I might as well fit a Montego turbo diesel engine and a five-speed box of the kind that actually has five gears. Then all I have to do is rebuild all the broken bits. Anyone know where I can get a propshaft for a 1968 Morris LD van?