As seen int' eBay thread, a possible save might be on the cards...



http://cgi.ebay.co.u... ... 4cf731aef7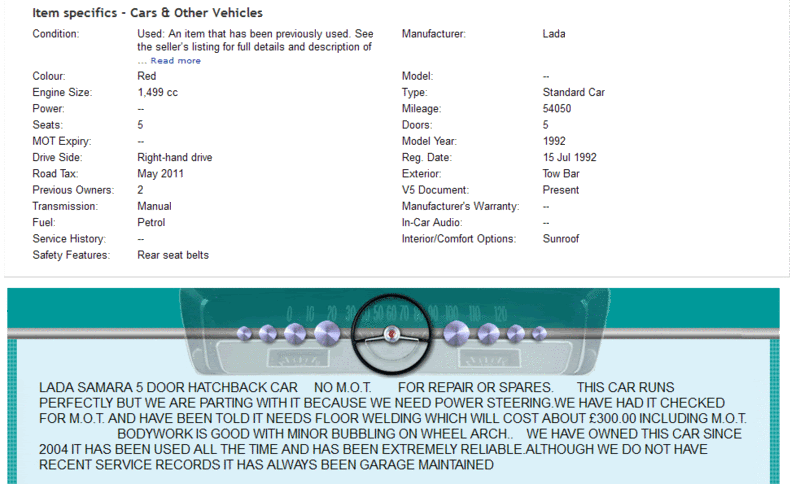 I've struck up an email exchange with the seller, I have a phone number and BIN of £150, I just need to find a time when I can sneak out to have a butchers.
Seems ok in the photos, but they don't avail to much. Brief listing seems an honest Sid'n'Doris type, including:
WE HAVE HAD IT CHECKED FOR M.O.T. AND HAVE BEEN TOLD NEEDS FLOOR WELDING WHICH WILL COST ABOUT £300.00 INCLUDING M.O.T.
(Their email address is "[email protected]"

)
So if £230-ish is the quote for welding, it's probably not major or terminal. Where in particular are these prone to rot?
Will that plastic be hiding some horrors?
I have some welding gear here, I'm no expert, just need to practice.
And what else am I looking for on these?
Thankyouplease.