Picked this up yesterday: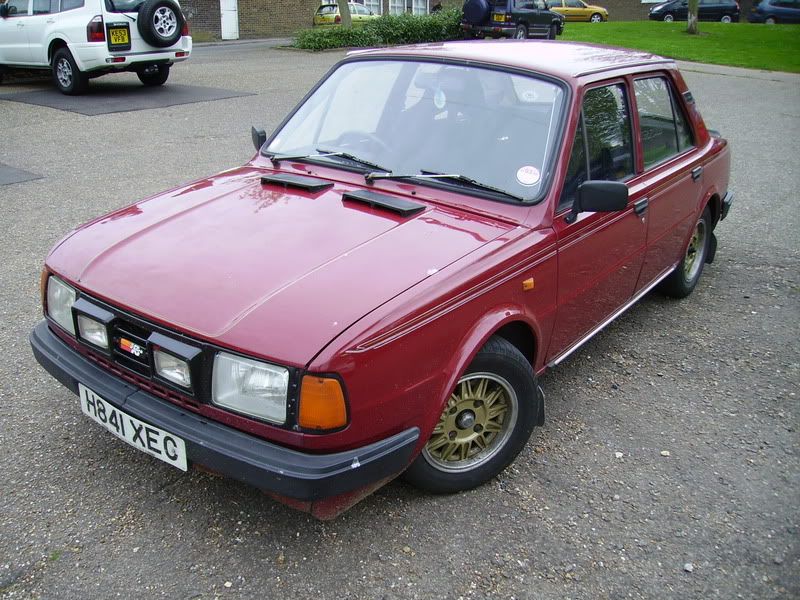 It's one of the last Estelle saloons - a Jubilee model - and as such has such luxuries as bucket seats, intermittent wipers and a 5-speed box. It's based on a 120L so has the 1200cc engine - the most reliable of the Estelle engines but not exactly a powerhouse. This one's had a Weber carb fitted though, which should free up a few horses compared to the old Jikov, and a freer-breathing exhaust system. It's also been lowered slightly and has Spax shocks all round, and it does handle very nicely. I drove it home last night, 180 miles non-stop from Eastbourne - not the most relaxing drive of my life but it didn't miss a beat (apart forma refusla to idle when hot unless I pulled the choke out) and did the whole journey on £25-'orth of jungle juice. I'm rather fond of it in a strange sort of a way.
Also bought this today: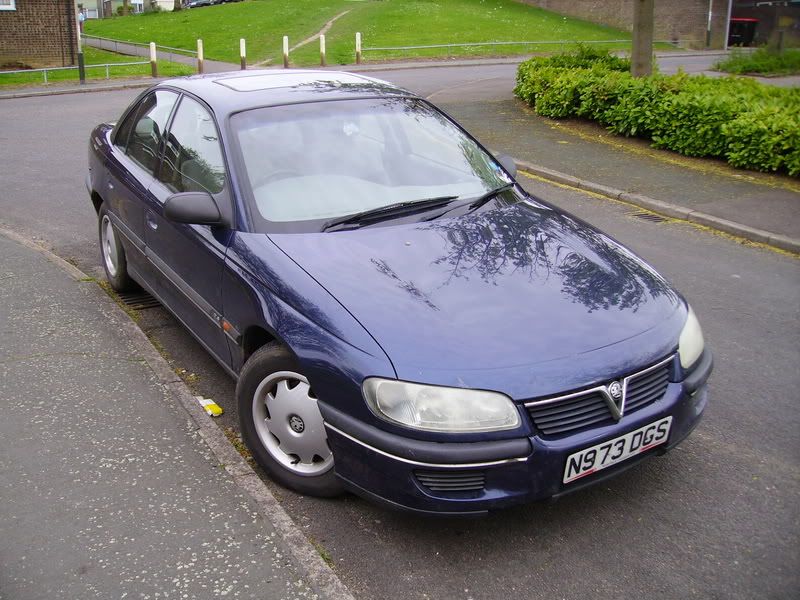 Bit of a heap really, and starter motor is duff, but it's a 2.5 V6 manual, it was eight miles up the road and it was only a hunnert quid, so at the moment I could probably nearly double mymoney by weighing it in. Not sure what I'm going to do with it yet - it was one of those impulse "at that price I've got nothing to lose" purchases. The head gasket is a bit sus too - the oil filer cap is rather milky - but I drove 30-odd miles in it, some of them quite hard, and it didn't overheat so it can't be too bad. And it's RWD witha button to switch off the TCS so GR8 4 DRIFTIN.