Welcome to Autoshite Welcome to Autoshite, like most online communities you must register to view or post in our community, but don't worry this is a simple free process that requires minimal information for you to signup. Be apart of Autoshite by signing in or creating an account.
Start new topics and reply to others
Subscribe to topics and forums to get automatic updates
Get your own profile and make new friends
Customize your experience here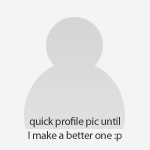 Worth bearing in mind!
Started by
MrRegieRitmo
,
Apr 19 2008 03:48 PM
#1
OFFLINE
Posted 19 April 2008 - 03:48 PM
---
#2
OFFLINE
Posted 19 April 2008 - 03:55 PM


---
#3
OFFLINE
Posted 19 April 2008 - 04:02 PM
Ha ha, thats quality.

PIGEONZ NEST

CHECK OUT MY AWARD-WINNING SHITE-FIXING BLOG HERE

"THE 2.3 POWERTRAIN IS A SILENT IS AS A FISH, AND IT PULLS LIKE A GREAT"
"The engine has airbrushed skulls on it"
"Car shows are full of mentals talking tosh"
"I had no doubt it would pass, but unbelievably, to mine and the MoT tester's amazement, it passed"
---
---
0 user(s) are reading this topic
0 members, 0 guests, 0 anonymous users