That stunt car is a very rare single headlamp PC Cresta, missing quarterlights give it a Holden-esque appearance.  
Yep I worked out the picture was from the UK, still not convinced about the flying one's ID though. All sorts of oddball stuff has ended up stunted/banger raced over the years.
*edit* OK I bow to your superior knowledge, black-looking bumpers also threw me for a while.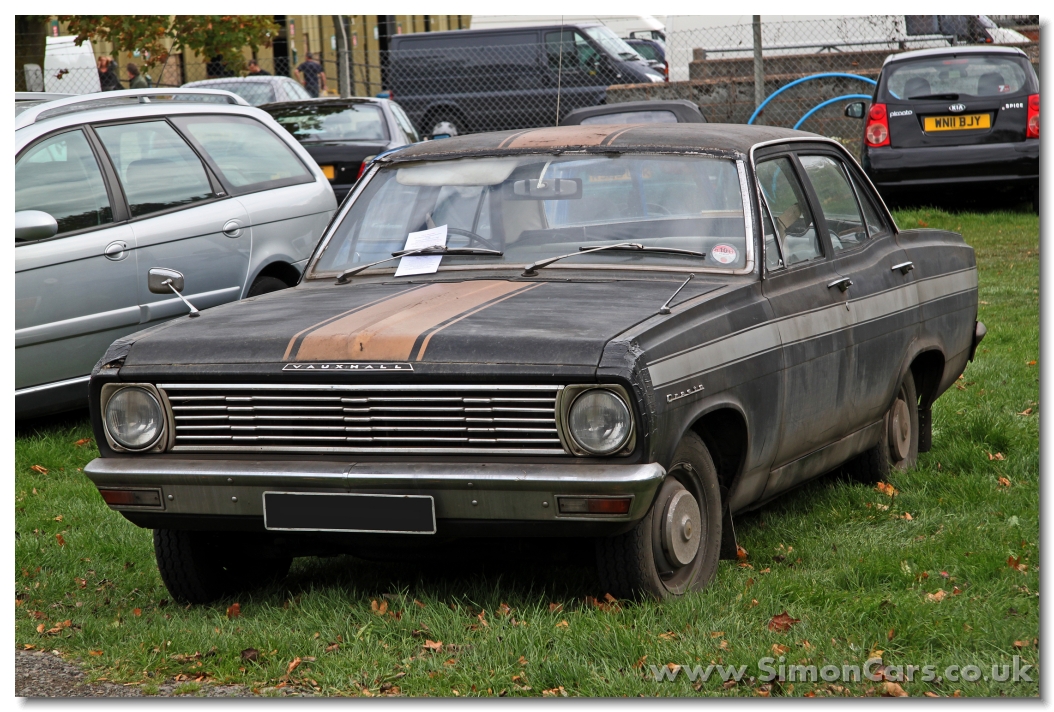 Stunt driver Keith 'T-Bone' Bowen jumps thirteen parked cars at Thruxton Racecourse, near Andover, and breaks the world record.