Despite buying the spares 205 GTi months ago, I did very little with it until last week, when I finally pulled my finger out and (with my Dad's assistance) picked the shell clean of pretty much anything of use. The engine's been put on a dolly, which makes in great for trundling round the garage but almost too convenient; I've a feeling this may never make its way to the Visa, so may well punt it on.
Shortly after the victory of ending up with a rolling shell (rear 'axle' still attached), Mrs_Jon arrived home in a quite poorly sounding 205. My super-mechanical mind based internet research on diagnosing that the rear beam was to blame, as I've been aware of an unwanted camber to the rear wheels, very little suspension travel and moans and groans from the over undulating surfaces in the past. There's the weekend's activities sorted, then.....
Here's a 'before' shot of how our 205 looked, which doesn't really demonstrate the camber issues I'm going on about. Nice one.
And here's the spares 205, ready to make its journey down to our volunteer fire station, where I'm a member. We'll use the shell for practising with our cutting gear (don't worry, it's waaay worse than it looks), which we have to use in anger more than I'd like.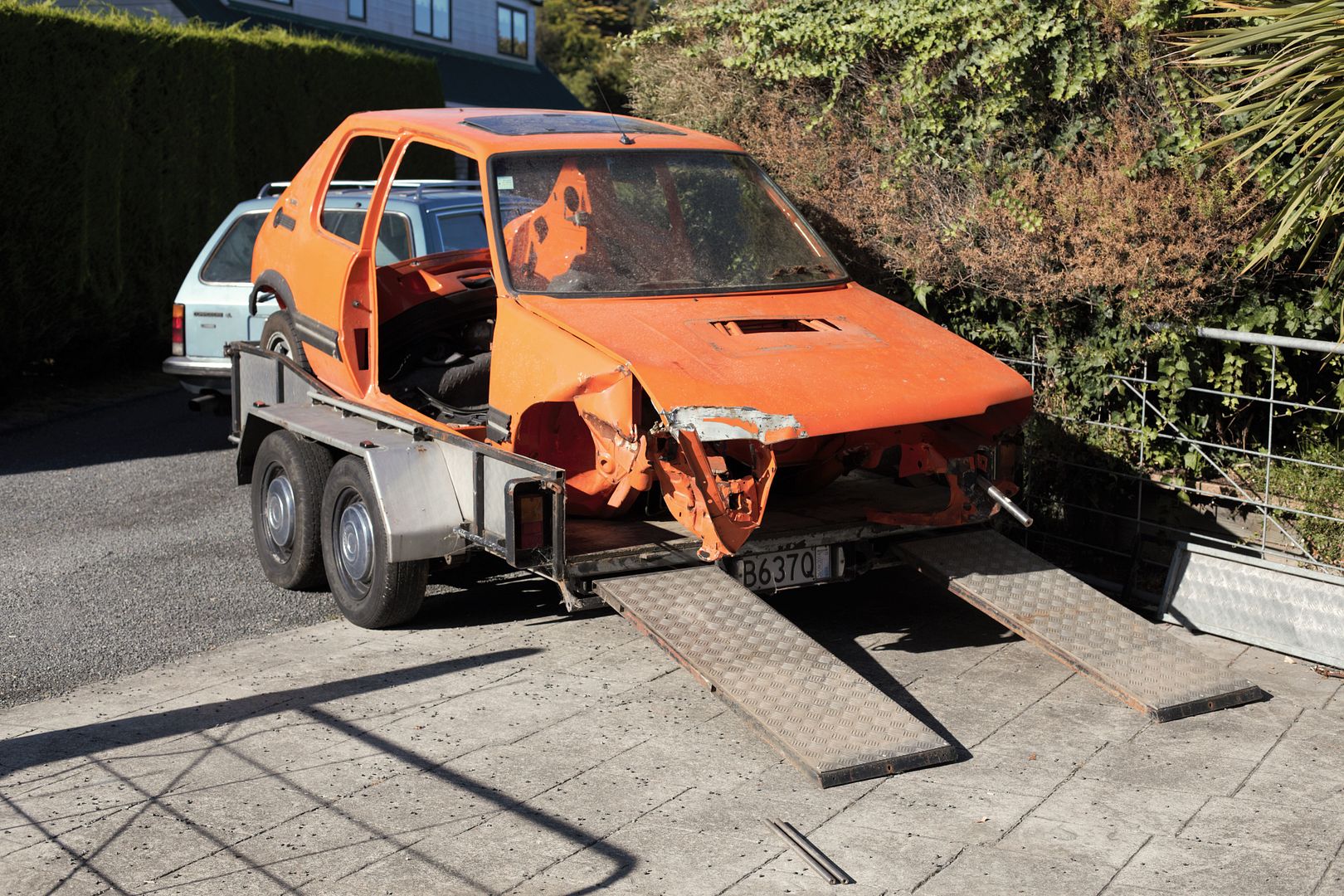 And here's a bonus shot of it tipped on its side, having just been relieved of its rear axle gubbins. Reminds me of a depressing Ebay Tat image, only with sunshine.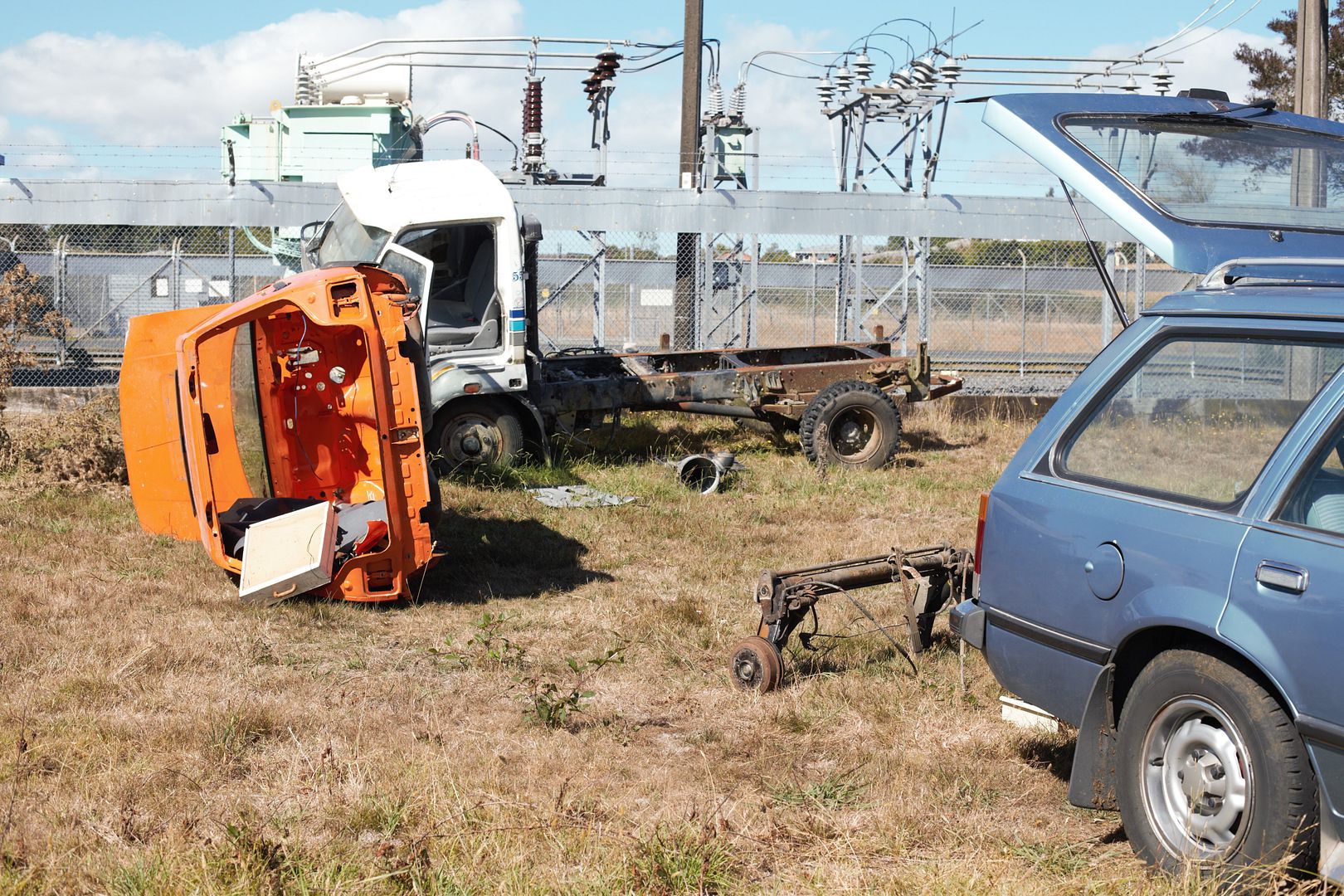 It was later on that day that the real fun started. This being a country which doesn't salt the roads in winter time, everything unbolted easily enough and progress was good; I didn't even encounter any problems with the single line brake set-up of the drum axle and the dual line effort on our disc one, as the brake flexis were located in the same place. However, on locating the drum axle back in place, I thought it'd be best to get under the rear of the car (fully supported) and try and coerce it to fit by lifting it. This went well until I made a mistake, undid a bolt at one end then moved the other end, resulting in the beam pivoting and clonking me hard on the head. A quick trip to A&E confirmed I'd live (no concussion, thankfully) but half my head sports bruises that make me look like Ziggy stardust.
Still, job's a good'un and it's all back together. If nothing else, it was worth it just to be able to flush the brake lines of its old fluid (bleed nipples on old rear discs were both snapped), which came out looking like cloudy maple syrup. Pedal feel is a bit crap still but braking performance is much better, the ride improved and noise levels much reduced. I swear that the camber is much improved too but you'll just have to take my word for it. No doubt a before and after shot would just look like this: