Dragged it back yesterday from North Yorkshire, very slowly and using an obscene amount of petrol (16mpg average

) but we got there in the end.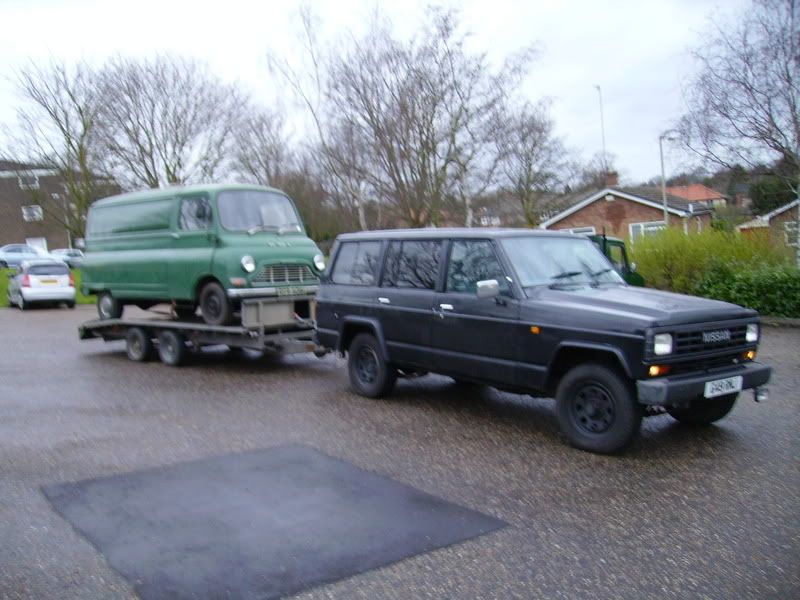 I'm very glad I didn't attempt to drive it back - It's slow, uncomfortable and very noisy. But in its own way it's great fu to drive, at least over short distances, and it seems to run OK - I just drove it the five or so miles to my garage and it ran faultlessly apart from a slightly sticky clutch cylinder (seems to be a common fault on old BMC stuff). Even the heater works, although the sidelights currently don't so I'm going to have to fiddle with some wiring at some point. It's also going to need some new tyres as it's on (perished) crossplies at the back and mediocre radials at the front, which is an illegal combination even though the tyres do all have plenty of tread.
The chap I bought it from is a bit of a dark horse - an unassuming cloth-cap-and-whippet type bloke in his 60s, but he has a collection of over 200 (mostly British) motorcycles in his barn, from a Mobylette and a pair of Ariel 3s to a Vincent Black Prince and a Norton rotary. And he races a Vincent V-twin in a Norton Featherbed frame, beating such beasties as GSXR1100s. He supplies motorbikes to Hearbeat and the like. He also had an absolutely spotless Mk2 Transit panel van, an equally immaculate CF2, an old Morris J-type milkfloat, an HA van and a Jowett Bradford. And round the back he had a collection fo rusting hulks which nearly made me mess my jeans - I'll post a picture as soon as I can find the cable to download it from my phone.
So all in all, a grand (if very expensive) day out...