My latest acquisition: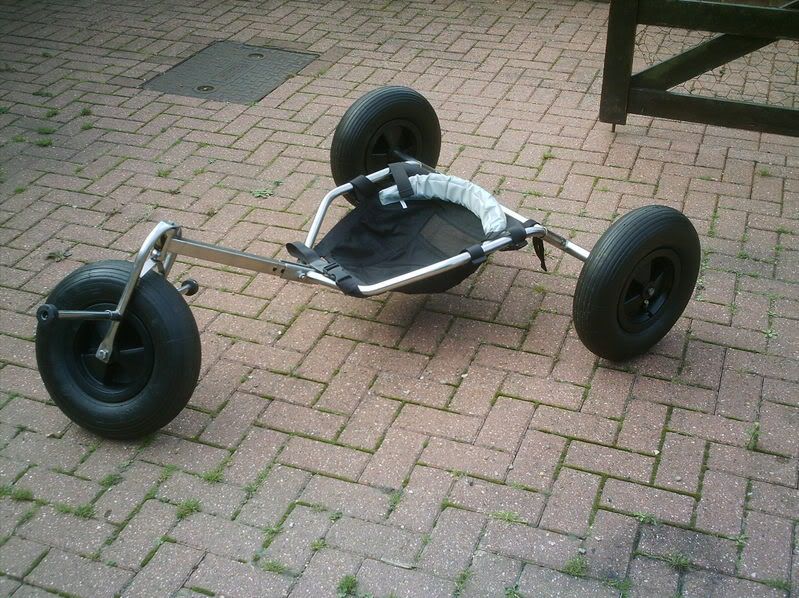 It's a Peter Lynn Competition ST kite buggy....Given a clear stretch of beach, and brisk wind, and a large enough kite, it'll hit speeds of up to 70mph (apparently

), and given that You're sitting about 2 inches off the floor, that's gotta feel
VERY
fast!
As a novice, I've restricted myself to a 4-metre kite for now, which I'm currrently learning to fly properly (in itself, quite a handful!) before taking to the buggy....I'll let You know what it's like, assuming I don't get carried out to sea, never to be seen again!

Anyone else with any unusual wheeled hobbies?
Reminder: Driveway needs weeding!