Picked this leviathan up from London today.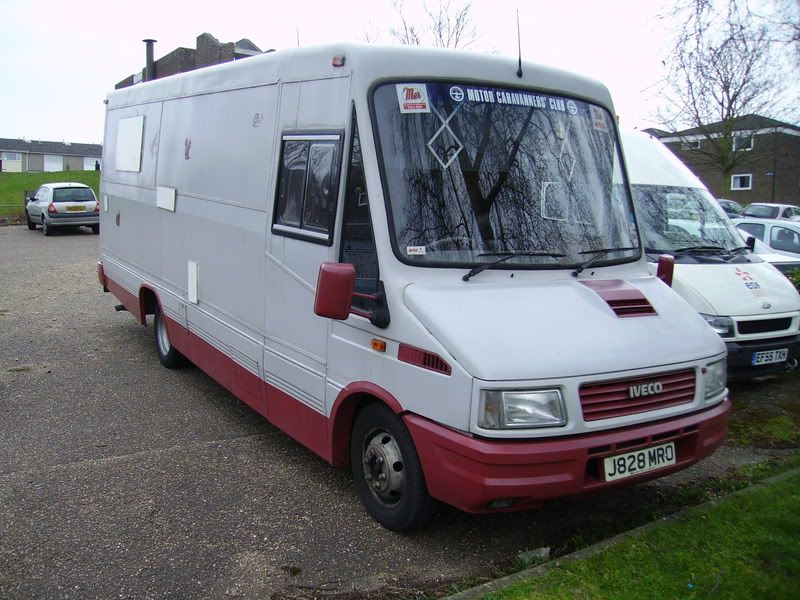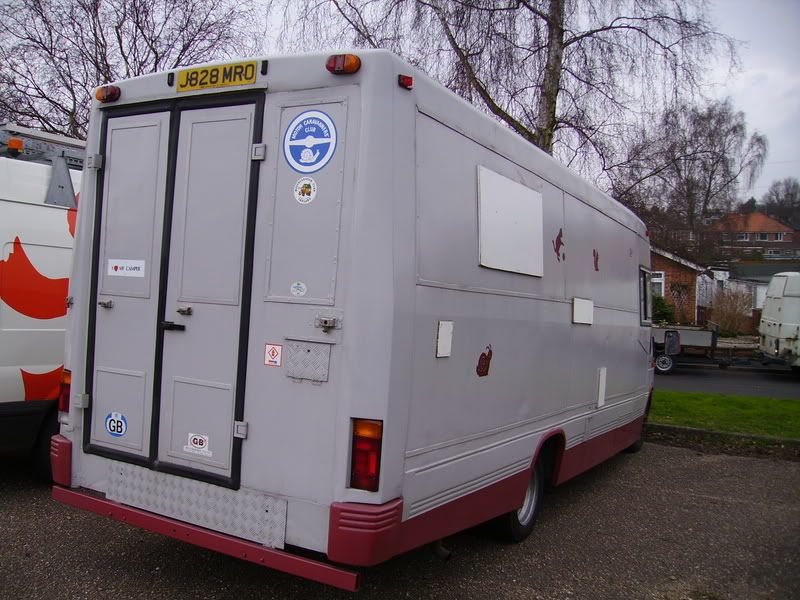 It's an ex-welfare bus which was converted to a camper, and then de-converted as it won't comply with London emissions regulations so the owner stripped out all the camper bits to put in a 54-plate Transit luton. All the woodwork is still there though apart from the bed/bench/table setup, so all I need to do is find a cheap caravan that I can strip all the relevant bits out of. It's an ex-welfare bus and has been pretty well maintained. It's a 2.5 SOFIM turbo diesel with a three-speed autobox and PAS, so it's very easy to drive but not exactly quick - redline speed is 65mph, comfortable cruising is 50-52. It's a comfortable old thing too - suspension is nice and soft and the seats are electric leather jobbies from a Granada Scorpio. It's taxed till the end of October and tested till June, so hopefully I'll get some use out of it over the summer. If I can avoid hitting anything between now and then that is - it's quite wide, and there's a heckuva n'overhang on the back so I need to watch that I don't clout anything while swinging round tight corners.
Also picked up this on Thursday night: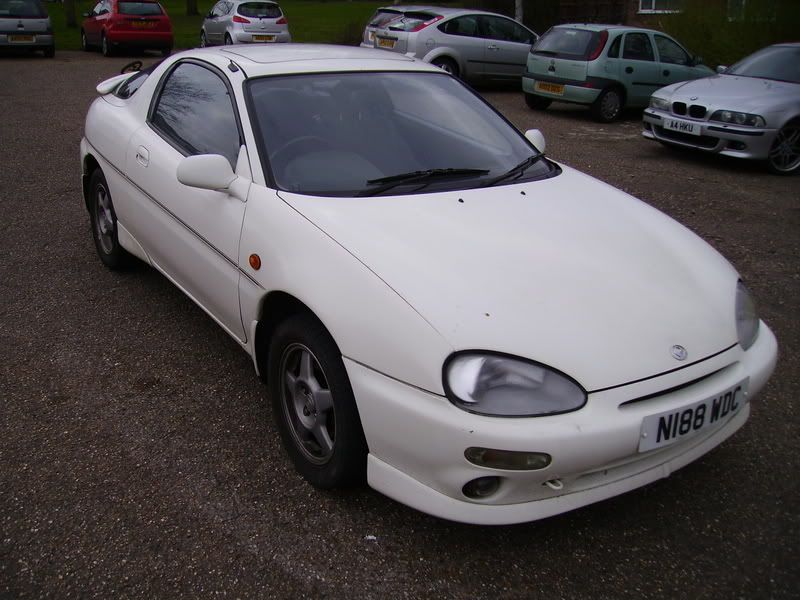 It's a 1.8 V6, and it has a water leak. Which neither myself nor an AA mechanic were able to trace. But it's there, 'cos the bastard thing ran out of water and overheated twice between Maidstone and Stansted, and had to be recoered twice - the first time the AA mechanic bled the cooling system and reckoned it was fixed, so he sent me on my way, but it overheated again 50 miles later. It had to be towed home, and I eventually got in at 4.40am on Friday morning (having been away fromthe house since I left for work at 8.30 the morning before). So I'm not exactly over the moon with it at the moment, although to be fair, water leak aside it's a nice thing to drive, and makes a great noise for an 1800cc engine. I've bunged a Radweld in it - time will tell if it's cured the problem...