I've been after a comfy slugger for a while, and have been harbouring a perverse lust for the W123 Mercedes for as long as I can remember.. so.. when this came up on the bay a couple of miles away, i couldn't resist!
Behold! £250 of base model windy window 2 litre auto german goodness

81K and 2 local owners from new, mint interior, runs well, just needs a bit of fettling to the rear arches, which i am getting done by a friend in exchange for a surplus car

Sorry for the appauling photo skillz!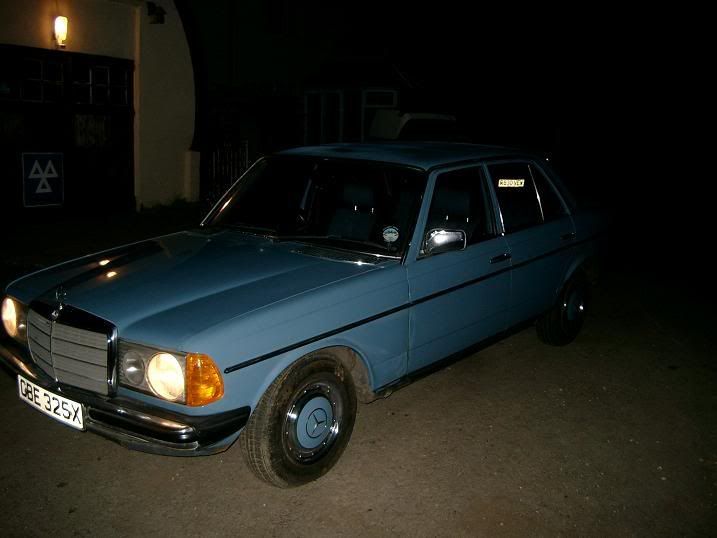 Plans are to sort the rear arches and the couple of other scabs, get my other mate to repaint the repaired bits, and leave it stock as a rock and slug around slowly

Mike