OK, so this week I have already railed against oddly-proportioned modern cars.
Now I would like to explore just what the chuff is going on with vans these days. I'm talking "car derived" vans, that size that for decades was dominated by Astra & Escort commercials.
I am looking to replace my van very soon. It's getting a bit long-in-the-tooth TBH, well out of warranty, and at just the stage in life when the big bills start hitting.
Here it is for reference purposes: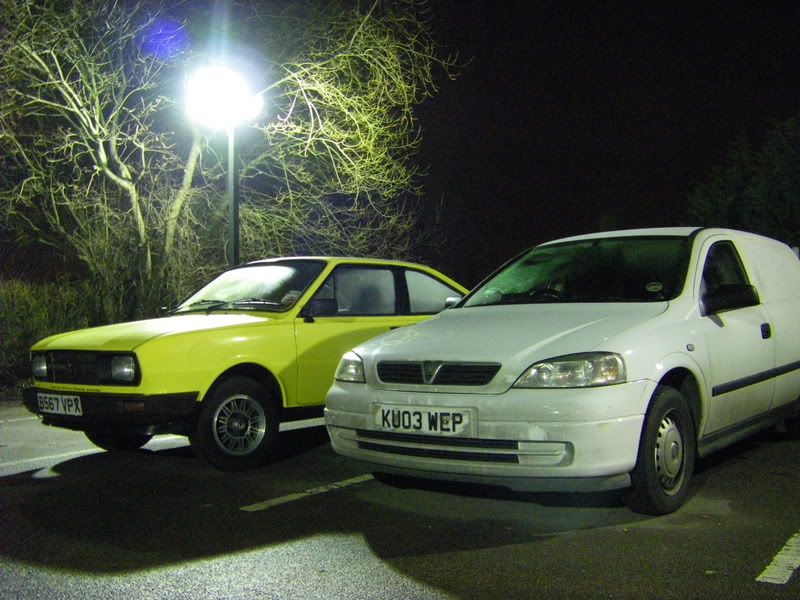 But with what?
I can't abide another Astra van because they all now have this electric power steering which is both vile and (in my opinion)dangerous. But everything else seems to be aimed squarely at POSTMAN FRUGGING PAT.
I don't need tall. I don't need short-wheel-base. I don't need asthmatic poxy 1.3 diesels only suited to city use. What I need is an estate with windows and less doors - but have you noticed how that type of van just does not exist now? Do van drivers never drive long distances / out of town now? What a bunch of arse. In a perfect world, I'd just go for a Land Rover or Navara (perfect for the job, rock solid residual values) but high purchase cost and not the most economical weigh against.
Bloody minefield. I've never had to select a brand spanker before, never realised it was so chuffing hard.
Maybe I should just get a Bedford HA. And add an extra few days onto each job quote to allow for the 50mph top speed.