....Yes, the time has come to let the Rover go....Frances and I both love it (Frances especially, which surprises me somewhat!), but it's proving to be a little pricey to run....I can probably afford to fork out £40 a week in petrol for my wife to travel to and from work (£80 if we visit my family in Sudbury) but the fact remains that I just don't like doing it....It just seems unecessary, so Saturday, we chop the Rover in for: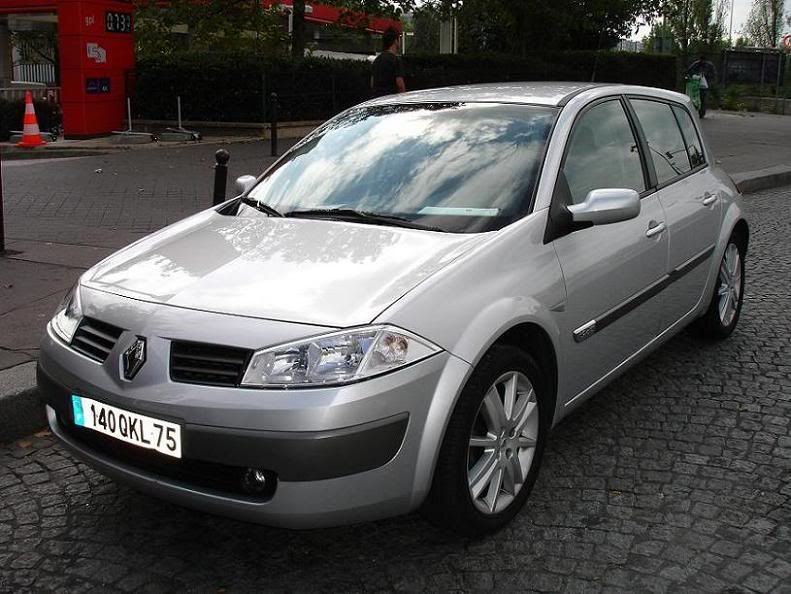 Not this actual car obviously, but it looks identical....It's a 2005 (55)Megane 1.5 DCi 80 5-Door, in Platinum Silver with factory 17" Nervasport alloys....I looked at lots, and settled on this one as it has the spec I want, and is a credit to it's first owner - It is totally perfect - Apart from the number plate, it could be new!....Aside from the improvement in fuel consumption, we have the added bonus of £35 a year road tax....Plus, I've wanted one of these since they came out, so I'm quite excited!

So as of Saturday we'll have:
2005 Megane 1.5 DCi 80 Dynamique (for the missus)
1997 Clio 1.2 RT (slowly being demolished by my stepdaughter)
1985 Nine Broadway (about to be passed to my stepson)
1983 Eleven GTL 3-door (still giving great service as my daily)
1979 Twenty TS 5-Speed (Or not....He's gone very quiet!

)