So, as my signature suggests the beloved 240K has gone and left a big hole on my driveway. I decided at this point the Galant didn't really do quite what I wanted when I'd already got the Accord, so that got put up for sale and fairly quickly found a buyer.
As soon as the 240K drove up the road and I heard it's lovely six-pot I knew that's what I still had to have in my life (with RWD). As Cedrics are now serious money and I've 'done' 240K for now, a Laurel is the most obvious choice (unless a Crown pops up of course).
This beast has reared its head again: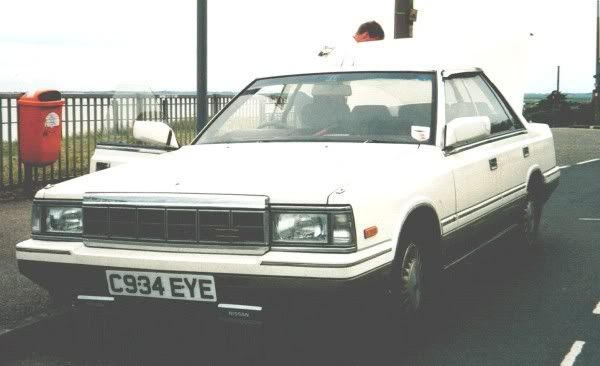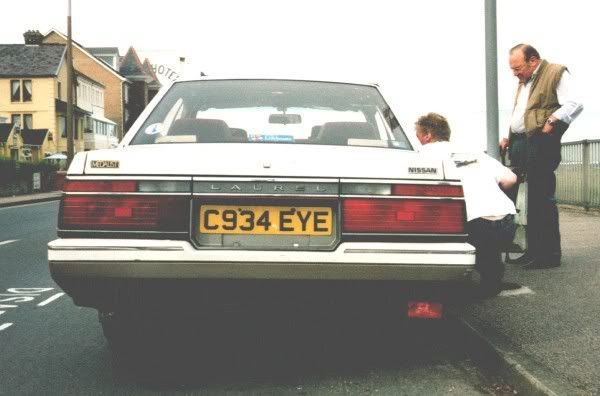 It's a Japanese-spec C32 hardtop (!) with RB20E engine and auto 'box. And a lovely wine red interior. As I've mentioned before, I actually saw it in Harwich some years ago and spoke to its then owner, and later even had a drive in it. It's moved on since, and is available at a reasonable price though sadly without MoT. Insurance might be an issue as it's an import, though it's old enough to qualify for the classic policy I use on the Accord etc. To be investigated.
Odd thing is over the last few days while I've been on a camping holiday I've been convinced that I would buy the T-plate C230 200L with 33k that was for sale very near me for £1200, was in CCW. Sadly that was sold last night, and the Prelude at £695 in there has also gone.
This is also been watched with interest, I have a grille which would be of use on it! Awaiting better pictures, but seems a bit of a gamble for what I want.

http://cgi.ebay.co.u... ... 0150276390
That's a Laurel C33 hardtop, with RB20ET engine. I think they're a fantastic shape, just a shame this one doesn't at least have a current MoT. probably a bit too new to go on a classic policy too.
Also in the watch list:
Prelude, currently £670:

Stanza 4dr, currently £301 (£375 reserve), bit too similar to the Accord:

1-owner Subaru auto, 41k on the clock!

Tidy-looking Sunny, only a 1.2 though.

Mazda estate with 18k!
Flippin' lovely Celica 1600ST, great pic's too. Will probably go for more than the grand maximum I can spend.

This I am very seriously considering, XT version converted to 5-speed from auto. £1000 BIN. Not a 6-pot though...
And this I am NOT considering though it does look a good car, as it's identical to the one on my drive in bits! Been there etc...

Similarly, this one's not really in the running though probably is a good buy, better spec as it's a late one:

Oh, and I have a deep fondness for early Manta B's and their Cavalier sister like this, shame this one has no MoT:

This, as seen at RR07, is also tempting me:
Will (Datman) is also selling his dad's 300C estate, nice one with low miles. Would be very interested if I hadn't already had one (and two saloons) plus I already have the Camry as a big wagon.
Phew. You kept up with all of that? Loads more have been filtered out, and 'd be interested to hear of others similar up to a £1000 (preferably less!) that fit my criteria. I don't see every advertising media going, could be there's something languishing unsold in your local paper etc that's just what I'm after!
The JDM C32 Laurel is my top contender right now.