Well, it seems that my R20 may finally be nearing completion (so soon, I hear You say?)....Seems that we're just waiting for a suspension bush or two, and the filler neck to return from being reconditioned, then the car will be M.O.T'd, then it's mine at last!

I've received a few more photos recently....Thought I'd share them with You all....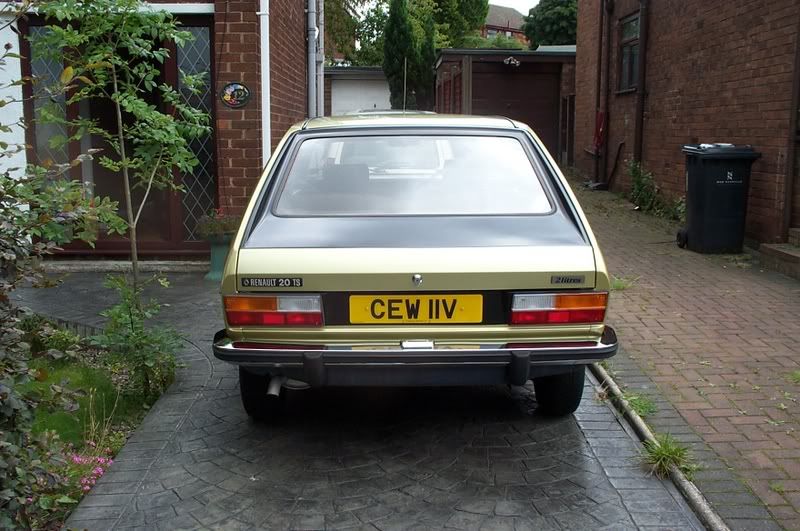 The view from the rear....Illustrating the slight paint mis-match between the tailgate, and the rear wings....I think this may have been rectified (I'm losing track of what's has & hasn't been done

) but it's nothing I couldn't have lived with!

The view from the offside....Nice looking car, huh? Apparently, despite appearances, the car is actually
GREEN
....And I'd been under the impression for the last ten months, that I'd bought a gold car! Gold....Green....Whatever....I just can't wait to get my grubby little mitts on it!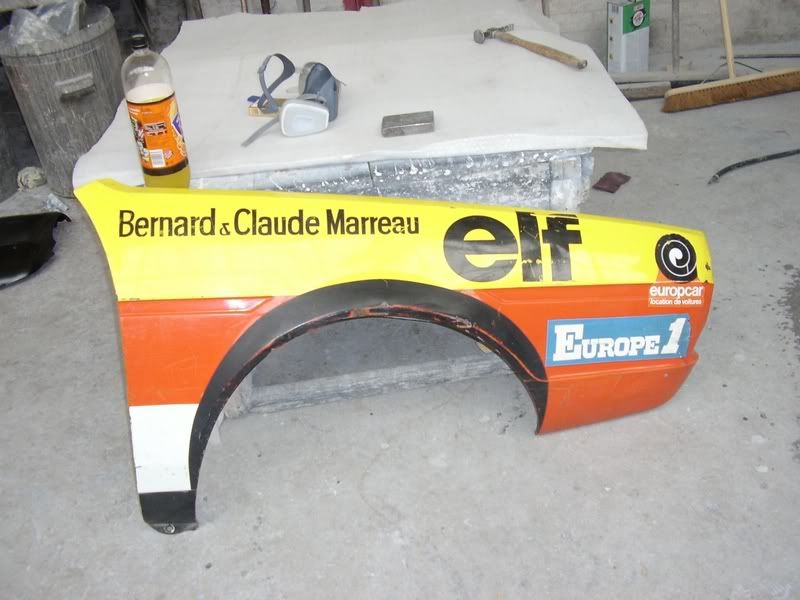 The "new" front wing....The front wings were apparently away for respraying (again, to rectify a slight colour mis-match from when Darren had some work done a few years ago), and the bodyshop lost a vital "flange" required to fit the O/S one....This wing/flange assy is replacing it, and as You can see, it's from the Marreau brothers' 1982 Paris-Dakar winning R20 Turbo 4x4! Shame to have to use such an interesting piece of Automobilia really (It'd have looked great hanging on my garage wall!), but all in a good cause!

So, hopefully we're just weeks away from another Shite collection mission, followed by a full photo gallery!