....I am going to publicly state, here and now, that should Tata eventually decide to market their new
NANO
here in the U.K. at anything resembling a sensible price, I will be at the top of the list to buy one!
The base model:
Summert a little jazzier (and therefore less attractive IMHO):
Space for four inside: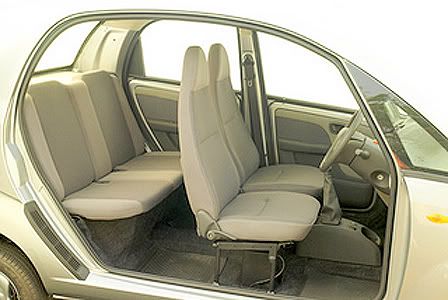 Read about it here:
http://www.autotrade... ... 39036.html
I absolutely love it! It reminds my why I was so disappointed that they stopped producing the Citroen 2CV before I was in the position to buy a new one....I think we have a spirtual successor here!