I've got a bit of a thing about Renaults at the moment. So here's my latest acquisition.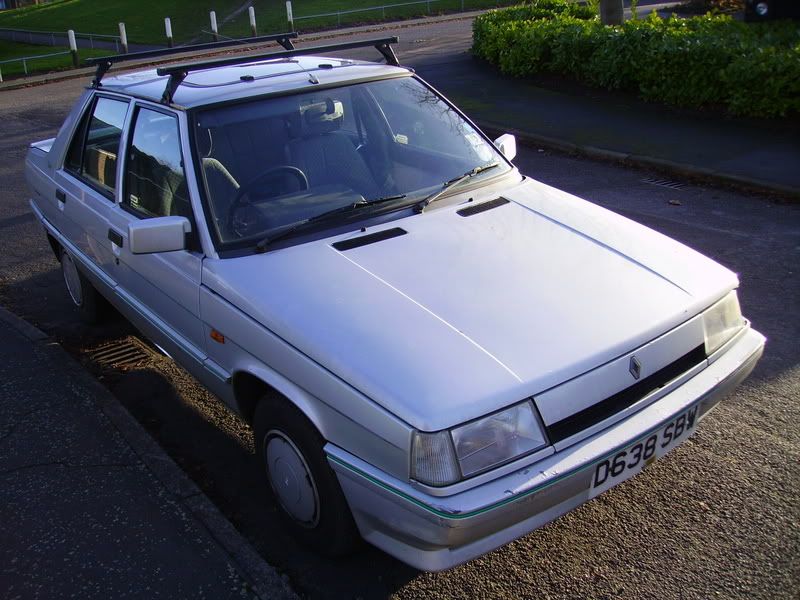 It's a Boston special edition, which means it's basically a GTL with colour-coded bits, a pop-up sunroof, boot spoiler and...
a Turbo steering wheel.

Being a 1400 it's adequately quick around town, though it does struggle a bit on the motorway. Those roof bars probably aren't helping, to be fair. They certainly don't help its crosswind stability... It handles OK though - I've never had the chance to hurl the Turbo around as with the state the tyres are in such behaviour would be asking for trouble. This one hangs on surprisingly well for something on 155x13 tyres. Bizarrely, the steering's heavier than the Turbo's on the move. Mechanically it seems good - the old boy who had it was a retired Renault technician and he seems to have looked after it quite well over the 15 years he had it. It certainly feels tighter than a R9 with nearly 130K on the clock has any right to. As with many Renaults of this generation, it seems to run rather hotter than I would like in traffic, but it doesn't overheat, and the flip side is that the heater is brilliant and warms up within about two minutes.
Although it's a D-plate, same as the Turbo, it's a Series 2, which means it has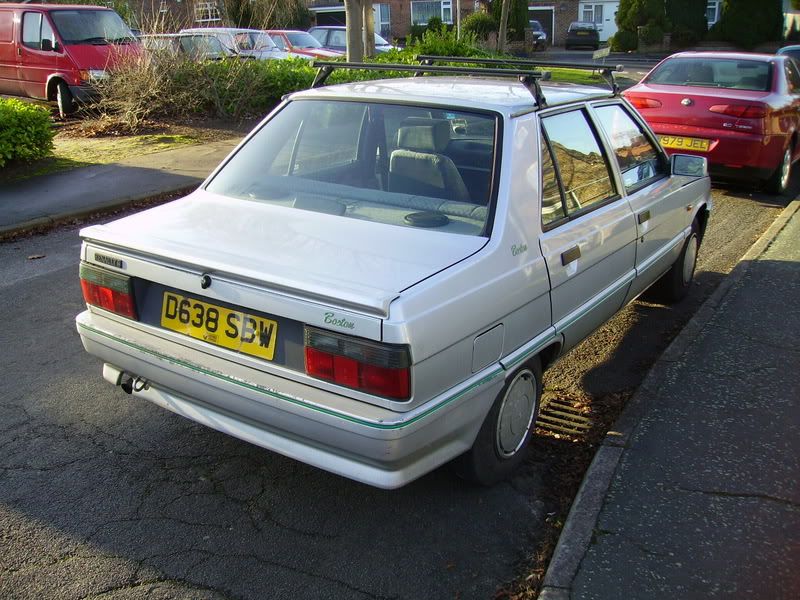 smoked tail light lenses. I'm trying to decide whether these would improve the looks of the Turbo if I were to transplant them or not. Funny thing - with the 9 Renault went from fitting coloured lenses on the early ones to smoked on the later ones; with the Laguna they did it the other way round. Anyway...
This one's tested till May and taxed till the end of this month, so I'm going to use it for a while and then decide what to do with it - I may just filch a couple of bits off it (spare wheel, possibly rear lights) for the Turbo and move it on, so if anyone's interested in about a month's time, it's unlikely to be expensive...