Welcome to Autoshite Welcome to Autoshite, like most online communities you must register to view or post in our community, but don't worry this is a simple free process that requires minimal information for you to signup. Be apart of Autoshite by signing in or creating an account.
Start new topics and reply to others
Subscribe to topics and forums to get automatic updates
Get your own profile and make new friends
Customize your experience here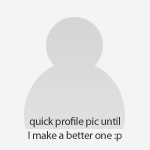 I say, what an absolute shocker!...
Started by
bigstraight6
,
Dec 29 2007 10:29 PM
#1
OFFLINE
Posted 29 December 2007 - 10:29 PM
---
#2
OFFLINE
Posted 29 December 2007 - 10:32 PM
It's an Aston DB3S.
EDIT: With an interesting history too....
An Aston Martin DB3S team car gunned by Moss, Collins, Brooks and Salvadori, subsequently driven into the Solent by a suicidal love-sick mechanic and later co-starring with Terry-Thomas in the legendary film School for Scoundrels? That's just one of the fascinating histories discovered by Aston historian Chris Nixon and related in Palawan Press' latest masterwork, DB3S.
The car in question is DB3S/5, which started life as a road car for David Brown with an experimental glassfibre body. After a disastrous '54 Le Mans it was given the aluminium body of 3S/2, to begin an active racing life as a factory team car.
After successful outings with Roy Salvadori, the car eventually came into the hands of privateer Dennis Barthel, in 1957. He had the car prepared by Rob Walker's Pippbrook Garage where it was fettled by Alan Overton. Unfortunately the caddish DB3S owner took up with the young mechanic's fiancée and the "seeds of tragedy were sown".
Barthel allowed Overton to drive the Aston at the Gosport Speed Trials and although the mechanic set fastest time in his class he didn't live to collect his trophy on that fated April bank holiday. Overton never lifted off the throttle beyond the finishing post and ended his life by driving straight into the sea.
The car was rebuilt with a new body; re-registered PAP 625, it was christened the Bellini to co-star with Terry-Thomas and Ian Carmichael in the comedy School for Scoundrels.
The car, with its distinctive front end, was styled by Carrozzeria Touring and passed through the hands of several historic racing enthusiasts before being acquired by the late Bill Lake. Lake had it meticulously restored to its original factory team car style and tracked down its old works registration 9046 H. The present owner, Erich Traber, is a regular Mille Miglia entrant following in the tracks of Peter Collins."

The same car, as it is today....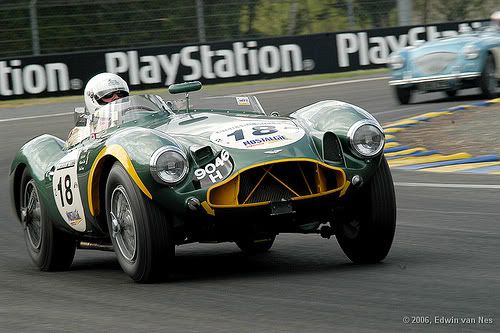 2005 Honda Accord 2.2i-CTDi Executive Tourer....Not Shite, but splendid nonetheless!
2006 Hyundai Getz 1.5 CRTD CDX 3-Door....More fun than you'd think!
---
---
0 user(s) are reading this topic
0 members, 0 guests, 0 anonymous users