The V5 turned up this morning so as alluded to elsewhere on the forum, it's roffle time, guys and gals.
I was the lucky* winner of this fine steed a short while back and having enjoyed its Gallic charm (and lowered the average local house prices by several percent due to the unique* paint job), it's time to move it on to someone more deserving.
Not a lot to say about it that hasn't been said elsewhere tbh...it looks as rough as a badgers arse from anything closer than about 25 foot due to impressive amounts of lacquer peel but it drives well...very well indeed.
Mileage is in the region of 63k miles, a figure unlikely to increase daily as the speedo doesn't work.
I've had it up on the ramp at work and it's remarkably clean and original underneath...it needs a nearside front CV boot which I'll attend to this week and the radio reception is pants due to a broken aerial plug behind the dash...once again, that'll be sorted so the next lucky winner can enjoy bangin' choons.
Other than that, it's as it arrived...there are four nearly new tyres, half a tank of unleaded and an A-frame in the boot so it can be attached to your luxury 1980s damp transit based motor home for cross country capers.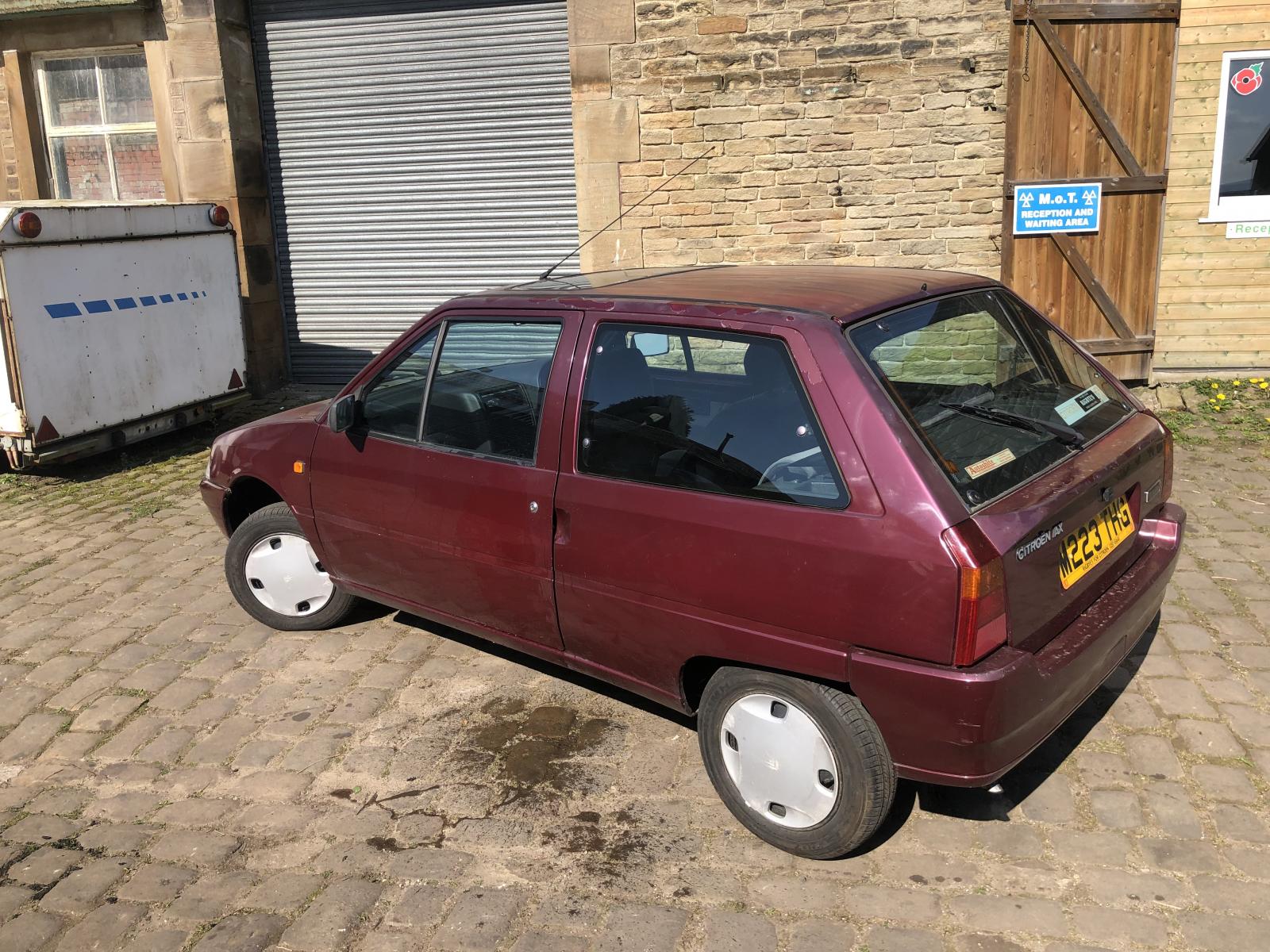 Currently located in Fence, BB12, the price of tickets for this fine automobile is a ridiculously low £6 each or a once in a lifetime, never to be repeated, multi-buy offer of two for a tenner.
Any questions, suggestions or offers of ridiculous swaps for non-runners etc, fire away!