Evening all!
Up for grabs is this bright green Ford Ka!
I bought this a few years back for my (now thankfully ex) wife to learn to drive. After she decided she didn't want it my brother had it from me as his car had failed it's MoT.
When I had it:
The Facts:
2007 Ford Ka Style
MOT Until 27/06/19
About 77,000 miles
In Stratford Upon Avon with my brother
The good:
The car is in good condition.
It runs well - engine is smooth and Ka's handle surprisingly well!.
Not a huge amount of rust - even round the fuel filler cap!
My brother has spent a lot on it in the last 6 months it has had
* a new clutch
* new rear wheel bearing
* Two new front tyres
* New heater matrix
It's very green
It has been cared for well.
Custom decals
The bad
Custom decals
Did had to have some repair welding in the last MoT - was done to a decent standard, but it is a Ka - this won't be the last time it needs the sparkly stick! But to my knowledge there's nothing imminent.
Small patch of rust to the drivers side arch
Heater is either on hot or off. probably needs a repair to the switch.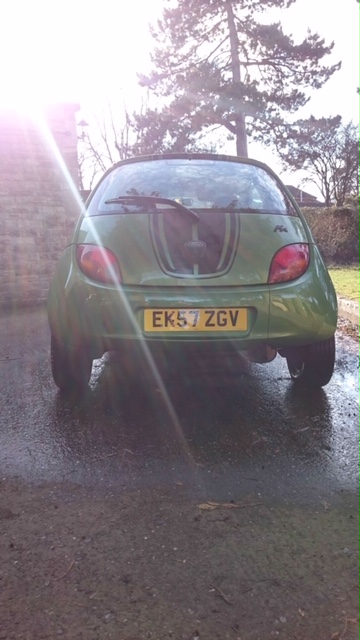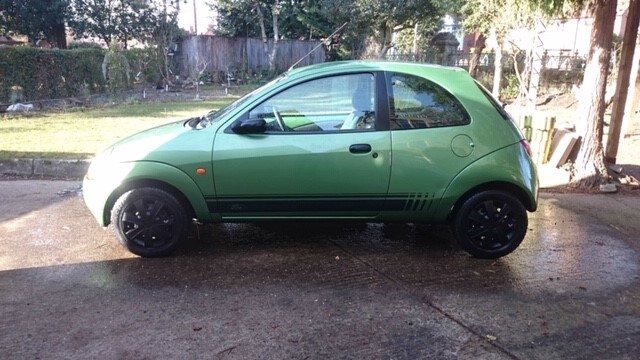 The price: My brother has it up for £750 on Facebook. Shiters discount applies so £650 to any of you lovely lot!
So overall a fun little car - super if you're anything from 19 to 90!