Whilst having my Boxster MoT'd today I had a chat with my tester friend who showed me this: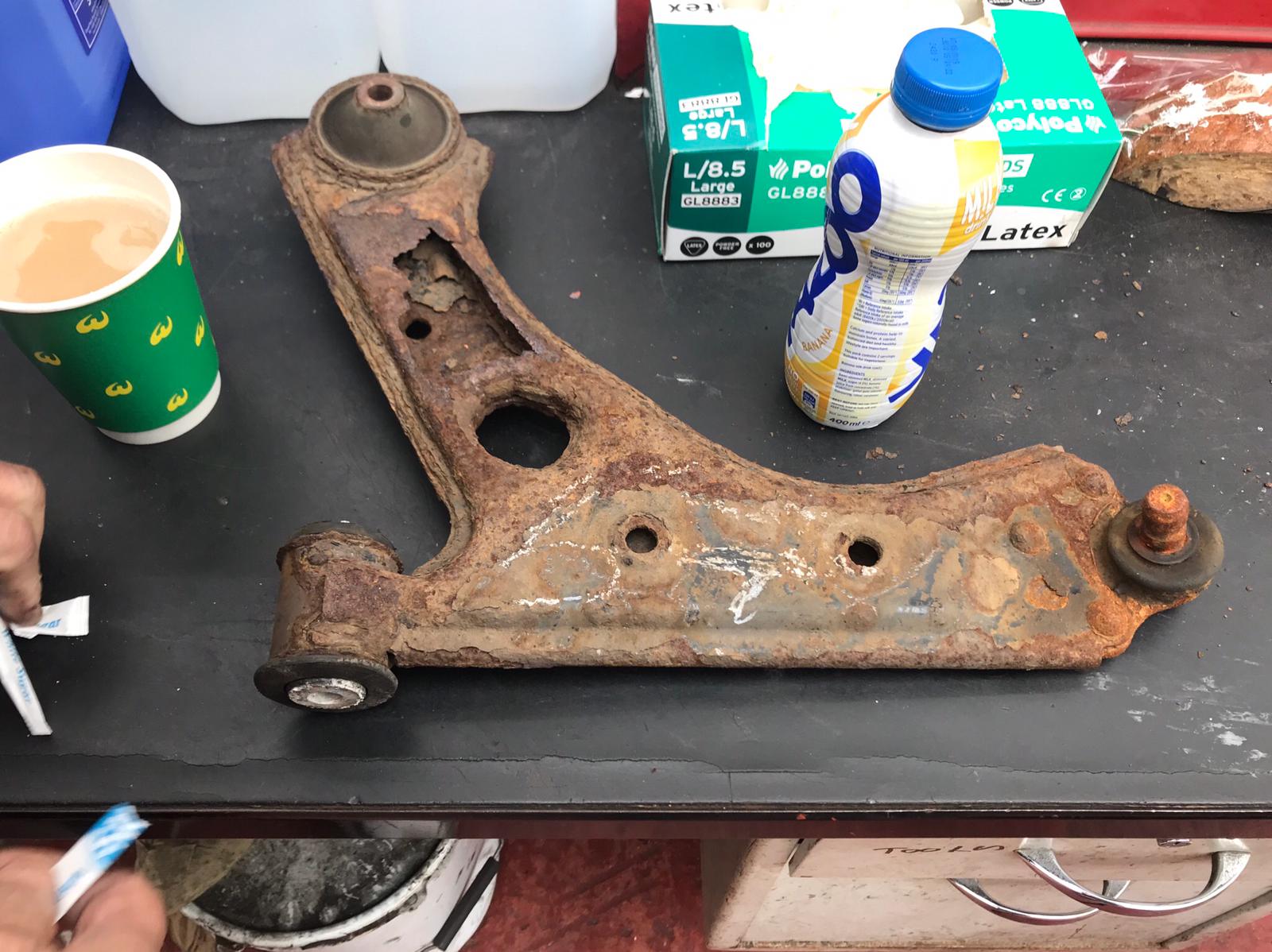 It's a front wishbone off a 57 reg Corsa. It's completely rotten.
Apparently in recent months he's picked up a lot rusty Vauxhall suspension parts. If you are lucky enough to have a 12 year old Vauxhall go and check your suspension.
The Boxster sailed through the test, by the way.