Well, today I have been doing a bit of tinkering. Loaded with all the tools I thought I'd need and drove to work on my day off. That's grim for a start.
Got them both jacked up a dropped the oil whilst it was warm. Then proceeded to dismantle the front suspension. Got the old cracked spring off.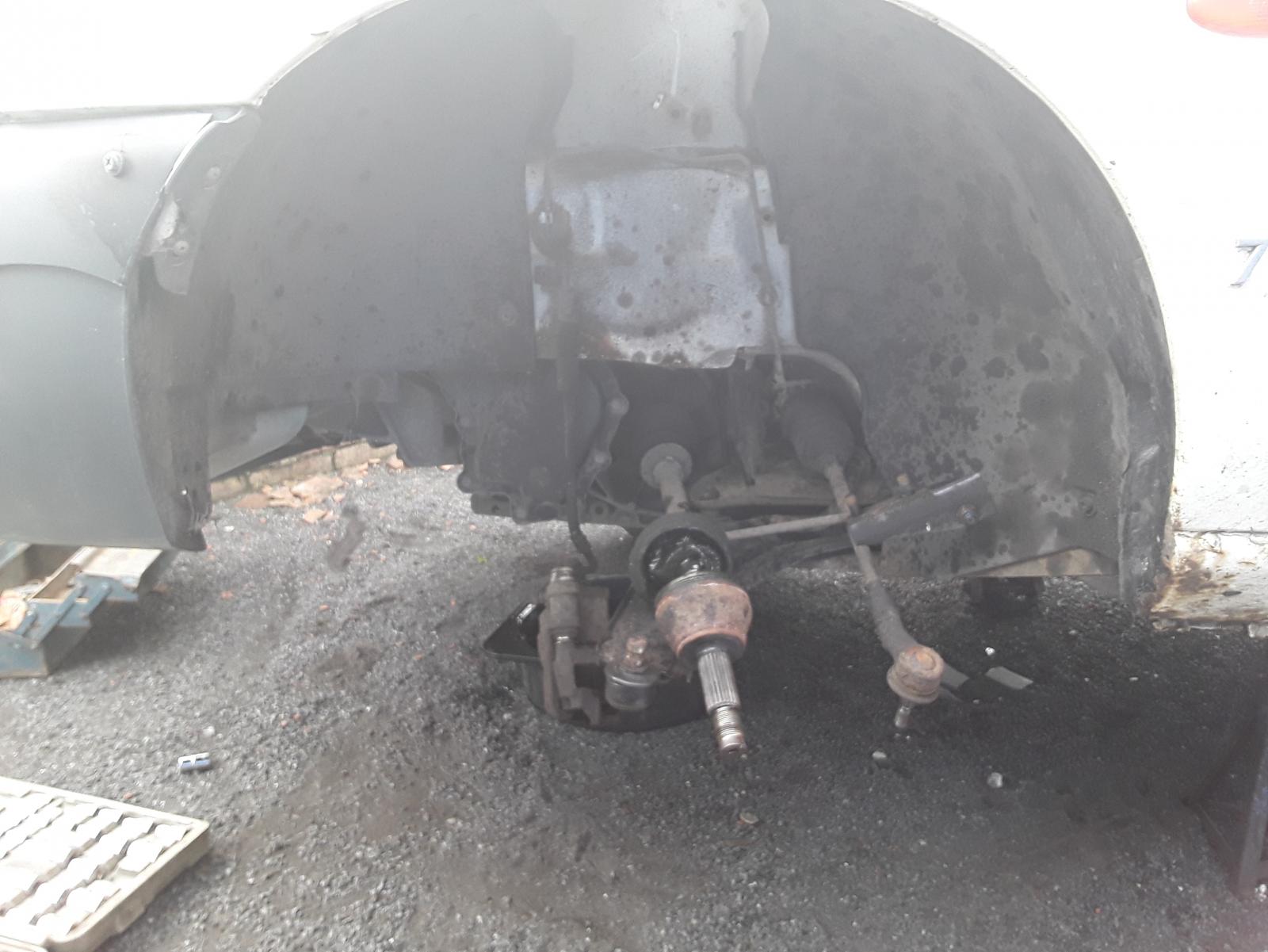 Decided to tackle the C.V. boot, as it was on the list. Could I get the joint off? Could I balls. Only really done them on BL stuff before where you just hit it with a lump hammer and they drop off. I hit it, then hit it harder, then hit it with a bigger hammer, then took the inner joint apart and put it in the vice. Then I hit it again. And again. Then I swore a little at it. Then I got two big crowbars on it. Then I hit it again. It was after a lot more violence I decided to look if there was perhaps something not quite right with my hammer. It was fine. Then I looked on 'tube and a nice Irish chap showed me the circlip under all the grease. I spread the circlip and the joint fell off. No hammer required. Where's the fun in that? It looked a little worse for wear. Anyway, amazingly it felt alright still, so I cleaned it out and repacked with grease and put it back on.
Then I thought I'd swap th rear gearbox mount as the one on mine is knackered. Awkward little sod to get off. Even more awkward to get it off the spares van. It was knackered too. Balls. Rang the factors and ordered one. It'll be here by four. Great.
It's down there somewhere.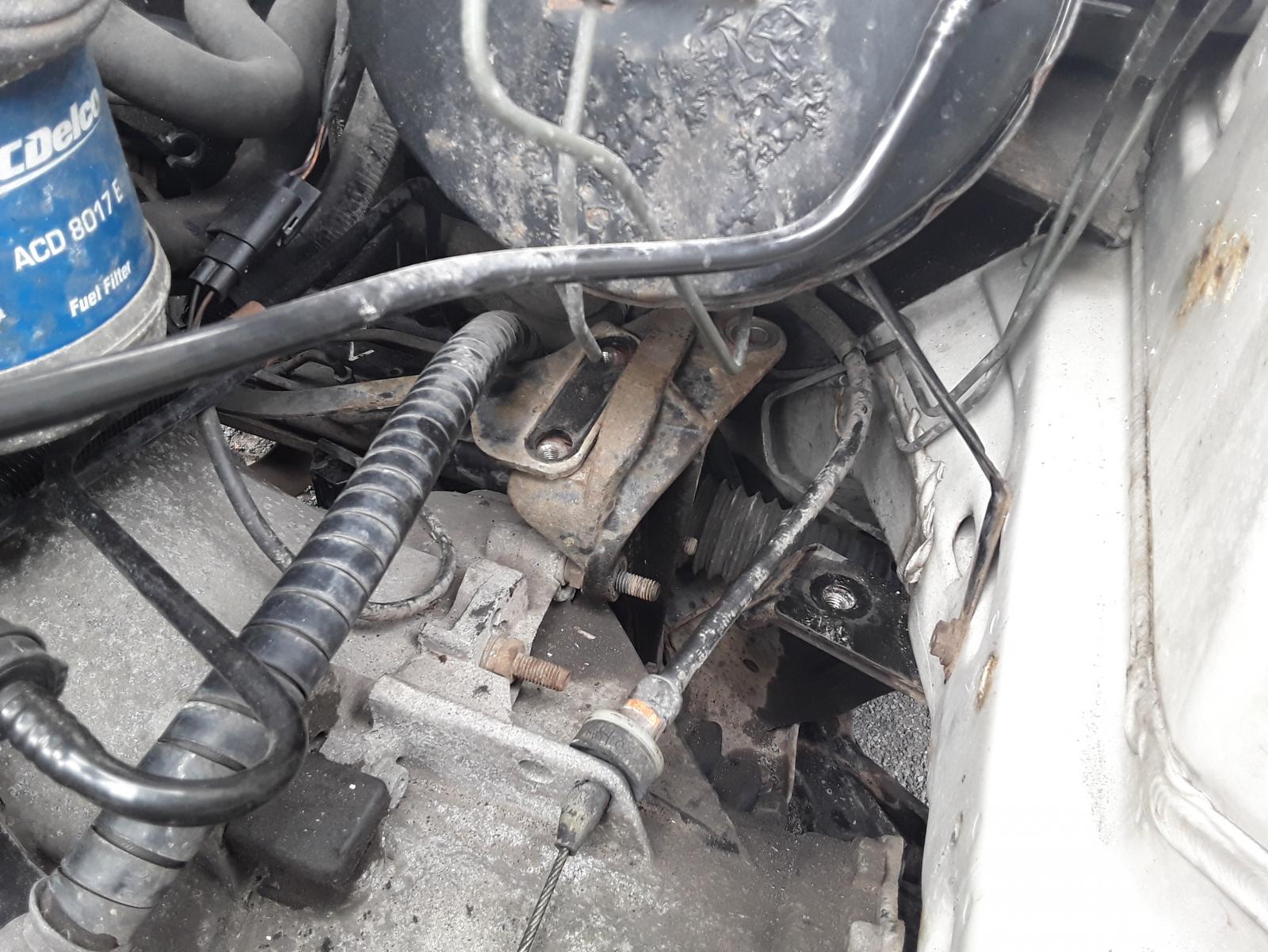 There, it's gone.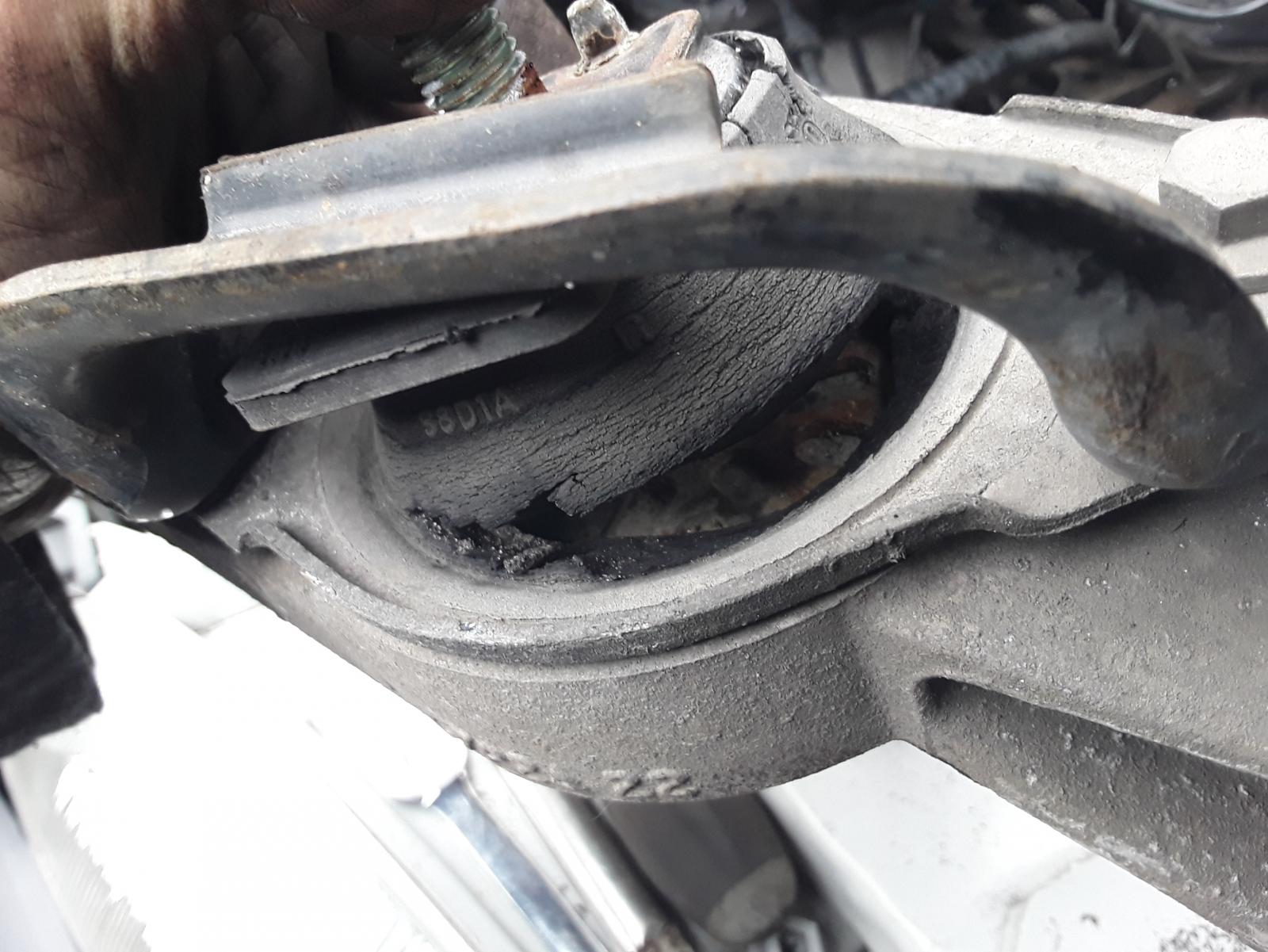 Yep, that's shagged.
Carried on with the rest of the jobs. Couldn't do the rear wheel bearing, as I didn't have socket big enough ( I did have to bring stuff from home)
Quarter past four,this arrived.
Fitted it and threw everything in the back of the van to sort out another day.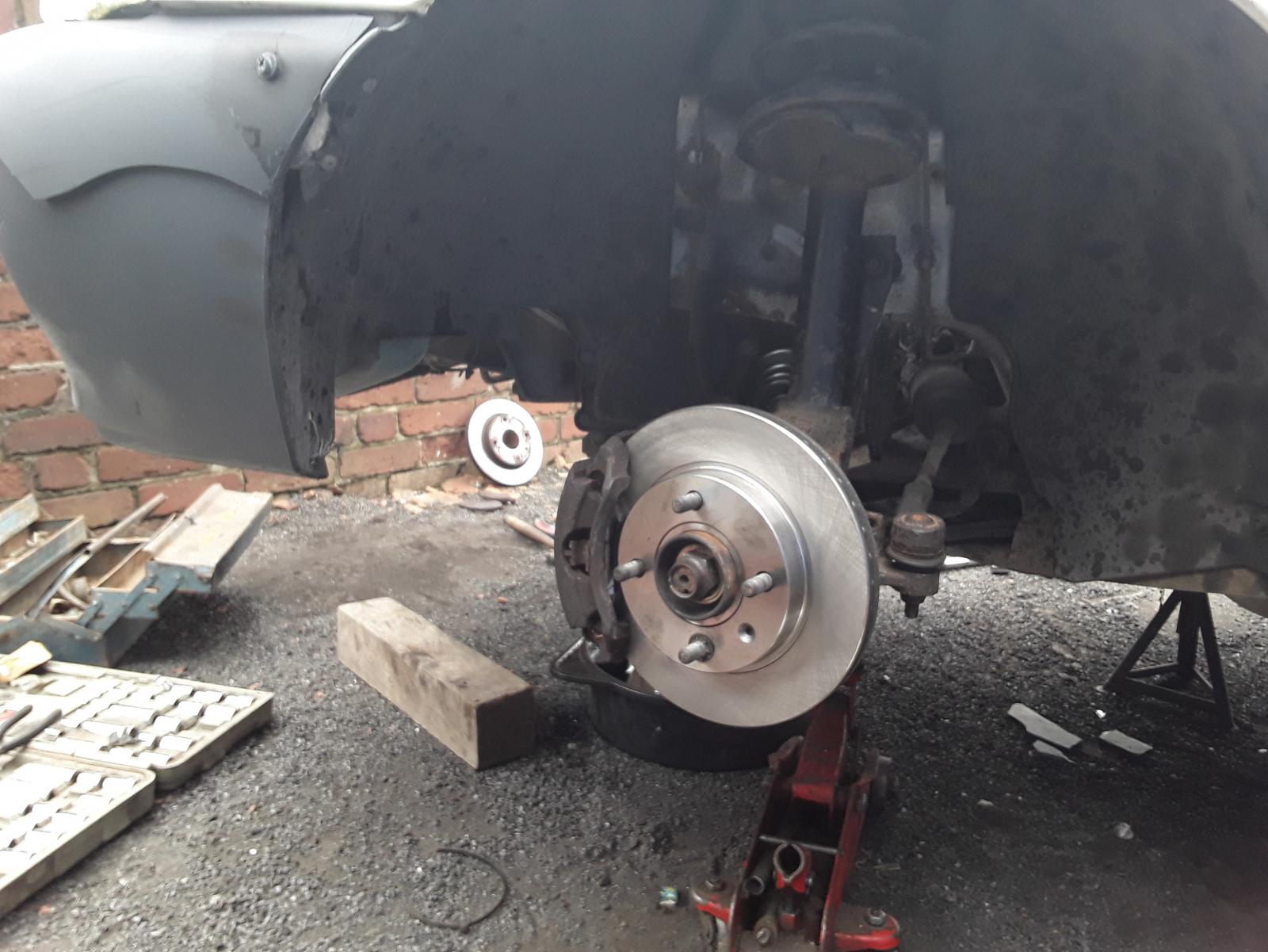 Shiny things.
Feels even rattly-er than it did before. I suppose the old rattly engine is attached to the van in more places now. I expected it to be a bit smoother, not resonant.
Anyway, had quite enough for one day.