I've been meaning to start a thread about my cars since I started posting on here, but never quite got round to it. Until now. Although a number have appeared in odd posts across other threads I'll try to collate updates, comings and goings in here from now on. Even if no-one else is interested it will serve as a record of what I've been wasting my time on.
My cars, with one exception, fall into two camps. There are five BL/Rover products, all of which come March I will have owned for 10 years or more. In order of acquisition:
1964 Austin 1100. Bought in 2005 for £950, which remains the most I've spent on a car! Fitted with MG1100 engine and uprated cam, Continuously MOT'd and in light use during my ownership.
1972 Austin 1800 automatic, bought in 2006. A Bristol car all its life (I lived there from 96-09), it was originally Wild Moss but resprayed (I believe by the original dealer) Mallard green, as it was seriously old stock at the time. Had hand controls from new as the first owner was paralysed, it retains all the under-bonnet gubbins for this, with the battery moved to the boot. Off road since 2010 awaiting an engine rebuild.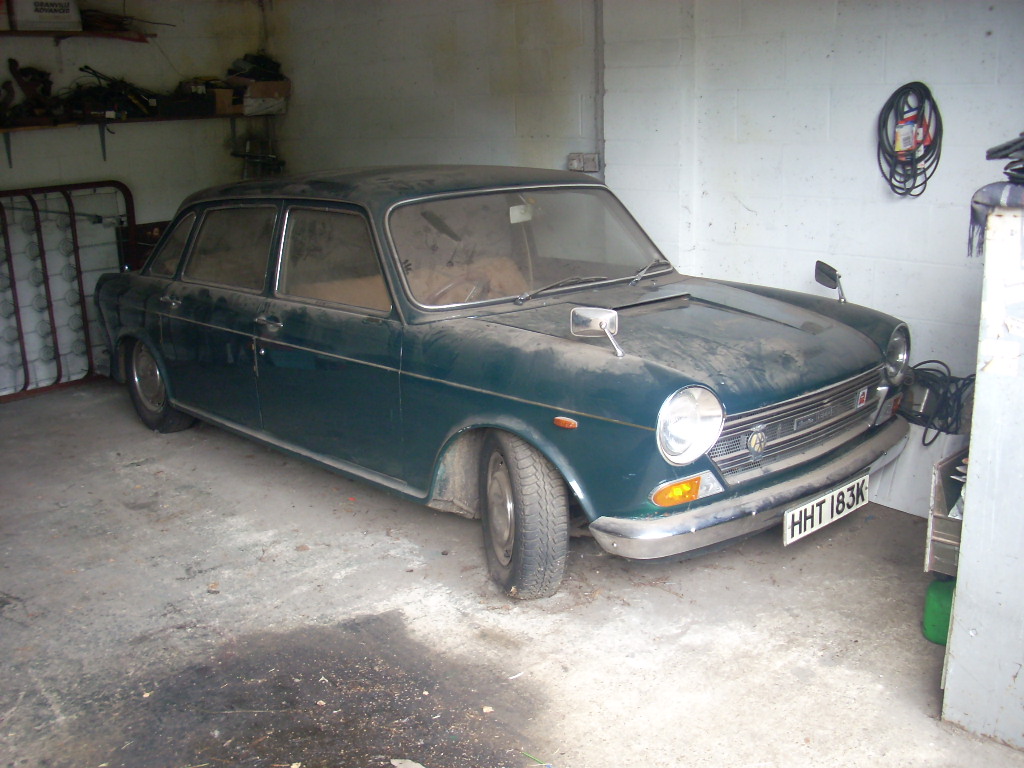 1973 Austin 1100 2 door deluxe (just like SiC's). Rescued in 2006 from long term storage in a hanger at Bristol airport. Limeflower with matching interior. My everyday car from 2007 to 2010, and at various times since. Needs bodywork, and the suspension celebrated obtaining its last MOT in 2017 by popping a pipe over the rear subframe a day later!
1990 Maestro diesel van. Ex South Western Electricity Board (hence the orange colour). Bought in 2009 to help with move from Bristol to Norfolk, it was my main transport for most of the time from 2010-16, when it finally produced a MOT failure list which needed proper attention. New sills, wheelarches and floor sections later it's now solid underneath, and waiting for similar attention on top. MOTd but rarely used.
1975 Austin Allegro 1300 estate (series 1). Bought in March 2009 from its sole previous owner and used until the MOT ran out that August. Slumbered until 2015 when much bodywork was done and has been back on the road since early 2016, averaging a couple of thousand miles per year.
Now for the past few years I've rotated my everyday car fairly frequently (by which I mean every couple of months or so); however last April I stumbled across my 1996 Punto 55SX. It's got under my skin and is going nowhere, although it might have the odd month off whilst I try something else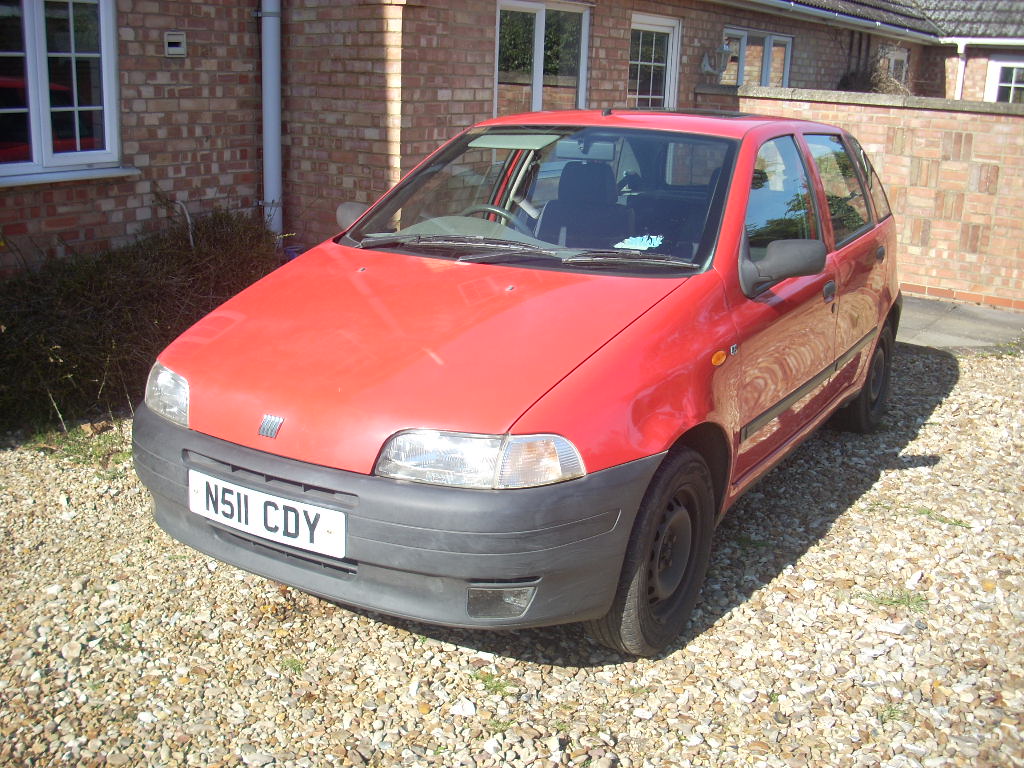 So that's my basic fleet, but since deciding that 20 years working in the defence industry, with 4 hours per day commuting for the last seven of those was quite enough I've bought and sold the odd car to make a bit of money. My criteria are that they must be something which interests me, or cheap and local! Some have been seen or even sold on here (V70 T5 last year for example) but at the end of 2018 my sales stock was precisely zero. Something had to be done. Last Wednesday this arrived (as seen in News24 thread):
1997 Punto 60S. Needs a wheel cylinder for MOT but really needs the clutch release bearing replacing (and possibly the operating arm) before it's sellable. A friend has offered to help with this as I've never split an end-on gearbox before (I refer you to my collection of gearbox in sump cars above, which I am quite happy to take apart).
Then on Friday this appeared:
Vovlo 850 2.5 20v automatic in top of the range CD spec. Cheap as the electric front seat was supposed not to work (the movement part, not the heater). As the battery was flat on arrival I charged that before playing with it, and the seat works perfectly! There was a problem as someone's had the switch pack off before, so maybe disconnecting the battery resets the memory box through which it all works. I'm sure one of our more learned Volvo brethren will be along shortly with an explanation. Once I'd cleaned copious amounts of seagull poo off it I found a very nice car with an incredibly sweet sounding engine. MOTd to November, I'd planned to have a bit of fun with this but a family member's phase 2 V70 died spectacularly last week so she will be taking ownership next Monday
And to bring us up to date this morning I brought this home: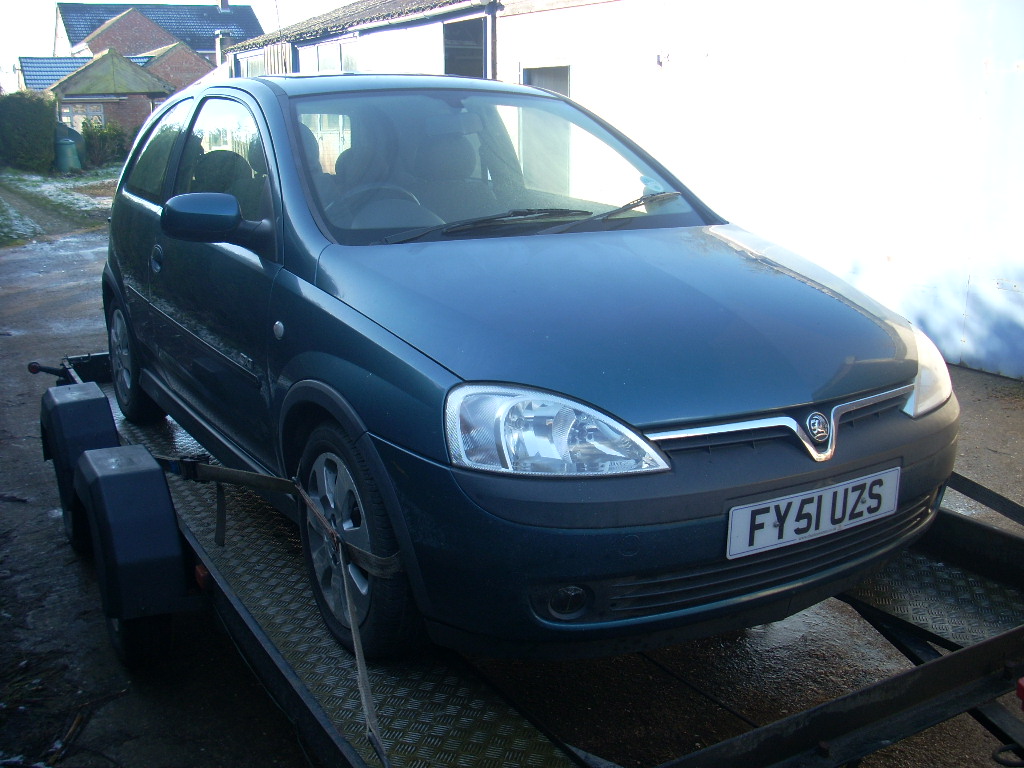 Very local and very cheap, owned by a 95 year old lady who gave up driving last year. It's a 1.2 SXi semi-auto thing; I can't see it needing much for a MOT which will occur the week after next. Just need to find a battery that will fit in the stupid under-scuttle location as I'm not buying a new one before the MOT result is known!
Have a final pic of the three shades of blue together
Apologies for such a lengthy post; I will try to update as cars come, go or are put up for sale, and if I get time I'll add photos of some of the many BL vehicles I've owned (although being a luddite means I don't have digital photos of the majority).