Words cannot describe how reluctant a sale this is. This has been my trusted daily for over 4 years and over 30,000 miles and in that time it has been utterly faultless. But, I've moved on to bigger and more French things and it's about time I let go so someone else can enjoy it.
So, What is it?
Its a white hole.....No, Its a 1991 K10 Nissan Micra GS - 1.2 Litre, 5 Speed Gearbox, 3 doors and its Blue. I have no idea what the "GS" means, maybe you got extra grey in the interior?
Has it done intergalactic mileage?
No. It's on just under 75,000 and over 30,000 of that has been in my ownership.
Is it really backwards and bizarre?
No, not really. Its quite civilised. Apart from the indicators being on the CORRECT side of the steering wheel, its all pretty basic and conventional. It even has a functioning auto-choke AND will return 45MPG on a run (actual results may vary). The interior is a Japanese symphony of brown/grey plastic and twiddly little black switches.
Does it have an MOT?
Yes, it an MOT until 7th May 2019. It's passed every year with no problems, except the slightly blowing exhaust - due to the previous owner being over enthusiastic whilst tightening up the clamps and distorting it. So it farts a bit, and I think it sounds great!
Is it rotten?
No, somehow this one has avoided the tin worm. The previous owner had the rear most parts of both sills re-welded, and its a reasonable job and should be fine for years. The scuttle panel/plenum chamber, a common rust trap, is completely solid. The chassis legs, front crossmember, floor pans, A pillars, inner sills....its all solid. There are a couple of tiny rust spots here and there on the door bottoms and boot lid, but honestly it's fine.
Any nasty damage? I'm obsessed with perfect panels.
No. Just one dent behind the drivers mirror - see the photos. There are a couple of minor parking dents here and there and the odd minor scrape. But its 28 years old so who cares. One piece of door trim is currently not on the car (see photos) - I will endeavour to reattach this asap.
Any annoying foibles/faults?
Of course. It needs new boot lid gas struts, I've never got round to getting new ones! The sidelights are on a separate switch on the dash as the stalk failed and I had to fix it asap. The dim/dip switch is also temperamental - A new stalk would probably fix this. It also has a fob immobiliser fitted - I have 2 fobs for it and all the bumpf so if you lose them you can start it with a code. This could be easily removed but it made my insurance cheaper. Apart from that, its basically mint. Oh, the reversing lights don't work - the switch is duff. I do not consider this a fault, but thought it was worth mentioning.
Ok, have you ever bothered to service it?
Yes. It has its oil and filter changed every 6,000 miles. I did the Cambelt and tensioner last June/July and also re-did the tappet clearances whilst I was at it and treated it to new Spark Plugs. It's had new discs and pads up front in the last year, and new rear shoes and cylinders too. I have also fitted a relayed headlight loom (can be removed, if you want to...) which made things a lot brighter and bypassed the bizarre Nissan relay box which shat itself.
Its on ditchfinders isnt it?
No, its on 4 Toyo's - which I fitted last January.
The interior looks and smells like a Bear has been living it, doesn't it?
No.Its clean and presentable. All the seals are in good nick so it doesn't get wet and for a basic box its pretty comfy and capacious. The seats could do with being wet-vac'd as they are a bit grubby but that's about it. Even the headlining is intact!
Does the heater work?
Yes, it gets fucking hot in there - all the settings work too!
Do you have the original radio, as I'm a concours nerd and want to put it back to standard AM radio misery?
Yes, yes I do.
Does it come with a box of mystery Micra bits and spares?
Yep. One box of random Nissan shit is included.
Will the chicks dig this mighty steed and do things with my tinkle?
No.
Ok, I'm sold. How much do you want for this magnificent piece of Japanese Engineering?!
550 of your Earth Pounds. I think that's a fair price and I want it to go to a shiter where it will be looked after.
So there you have it. My Japanese box of win. Get it whilst you can! Any questions or if you want to view it, please drop me a PM. Car is located in Oxford, which is in Oxfordshire - thats in the South, in England. On planet earth.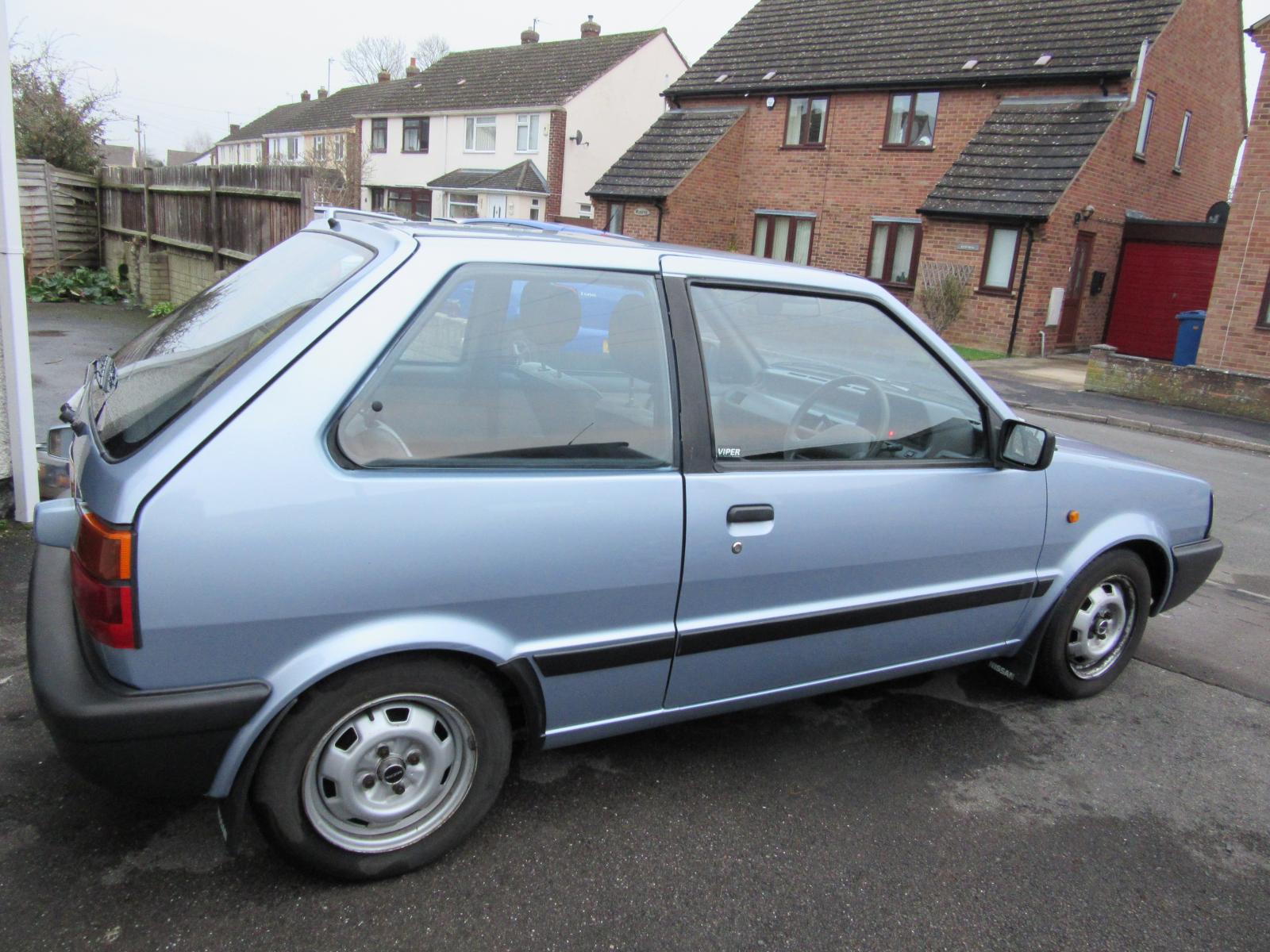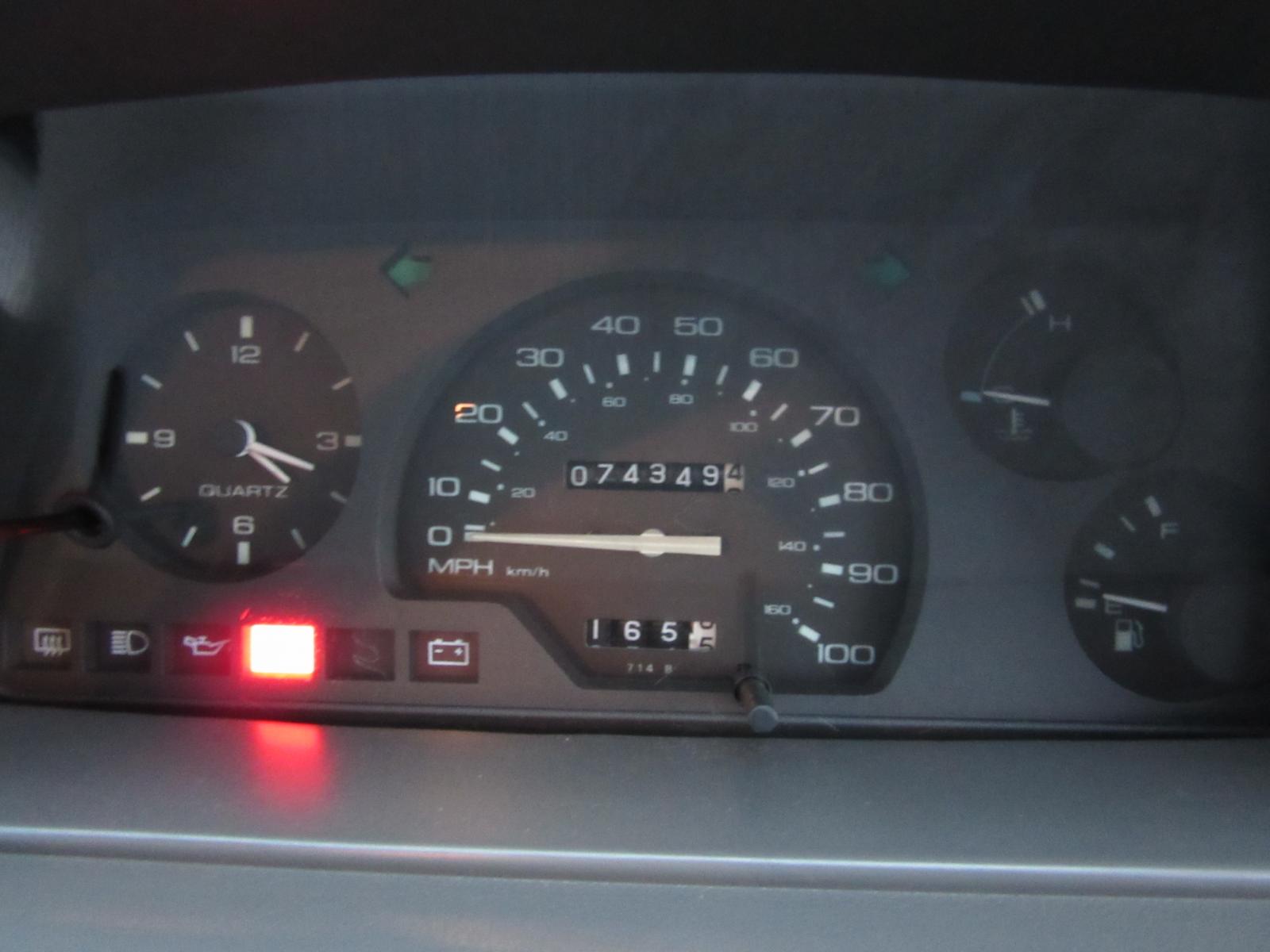 Cheers!