Welcome to Autoshite Welcome to Autoshite, like most online communities you must register to view or post in our community, but don't worry this is a simple free process that requires minimal information for you to signup. Be apart of Autoshite by signing in or creating an account.
Start new topics and reply to others
Subscribe to topics and forums to get automatic updates
Get your own profile and make new friends
Customize your experience here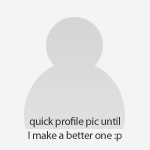 Xantia 2.0 16v London £250
Started by
BoscoRaceAdjustment
,
Jan 05 2019 11:09 AM
For sale
#31
OFFLINE
Posted 11 January 2019 - 02:39 PM
no, just jiggling costs of train, car,ferry,fuel, insurance, time, convince VS train, plane, car hire, blaa
,blaa

---
#32
OFFLINE
Posted 13 January 2019 - 05:41 PM
Sold

The Moog, Vantman, Sigmund Fraud and 2 others like this
---
#33
OFFLINE
Posted 14 January 2019 - 09:59 AM
Wooops,
Steering went a bit un-assisted trying to navigate a mini roundabout somewhere is Surrey so parked and today am now en-route, using alternative transport, to GSF Farnham to get a few bottles of LHM (using VIP60 to get 60% discount so 10 GBP a liter).
Six-cylinder and somewhatfoolish like this
---
---
Also tagged with one or more of these keywords: For sale
0 user(s) are reading this topic
0 members, 0 guests, 0 anonymous users