Yeah, I really need this gone now. I made some awful error whilst calculating my financial needs for this month, and as such, this has to go.
The lowdown:
-3.8 V6 FWD with about 170hp.
-MOT until March
-Working electric seats, front bench seat (it has a middle belt!) with fold down arm rest if needed.
-Deep pile carpet mats (GM branded which match the carpet colour)
-Working windows
-Awful plastic wood everywhere
-Buick hood ornament in situ
-All wheel trims present
-Drives well, really quiet on motorways, 70 is more or less 3000rpm but you wouldn't be able to tell.
-Fuel economy not too dire on a run
-Original stereo works really rather well
Not so good:
-ABS light and service due light on. I am a bit pissed about the former as the previous owner didn't mention it at all, I just discovered the black tape covering it when I got home.
-Rust in places. Part of the front radiator mount has disappeared through rust. It hasn't ever been mentioned on an MOT so I suspect it wouldn't really need doing, and the radiator is held on by side mounts too.
-Engine fan always on
-No headlining
-Central locking does not work
-Paintwork is really rough up close.
-Some little chips in the windscreen.
I think that covers all of it. It is classic insurance friendly as FJ were happy to cover it for me,
Has done approx 116k.
Gearbox seems weirdly fine, it doesn't make any sort of indication that its changed down or up, it just gets on with it.
Heater works, but I haven't checked the AC.
Has a soft close boot, which works but it's bloody noisy.
I was told the belts were done, then found a belt in the boot. The belt in the engine bay looks fine, but no idea of age.
Originally a Florida car, and there is an owners manual with some of the cars history in it, but it is very brief.
I really, really need this gone as soon as possible.
First offer around £700 takes it.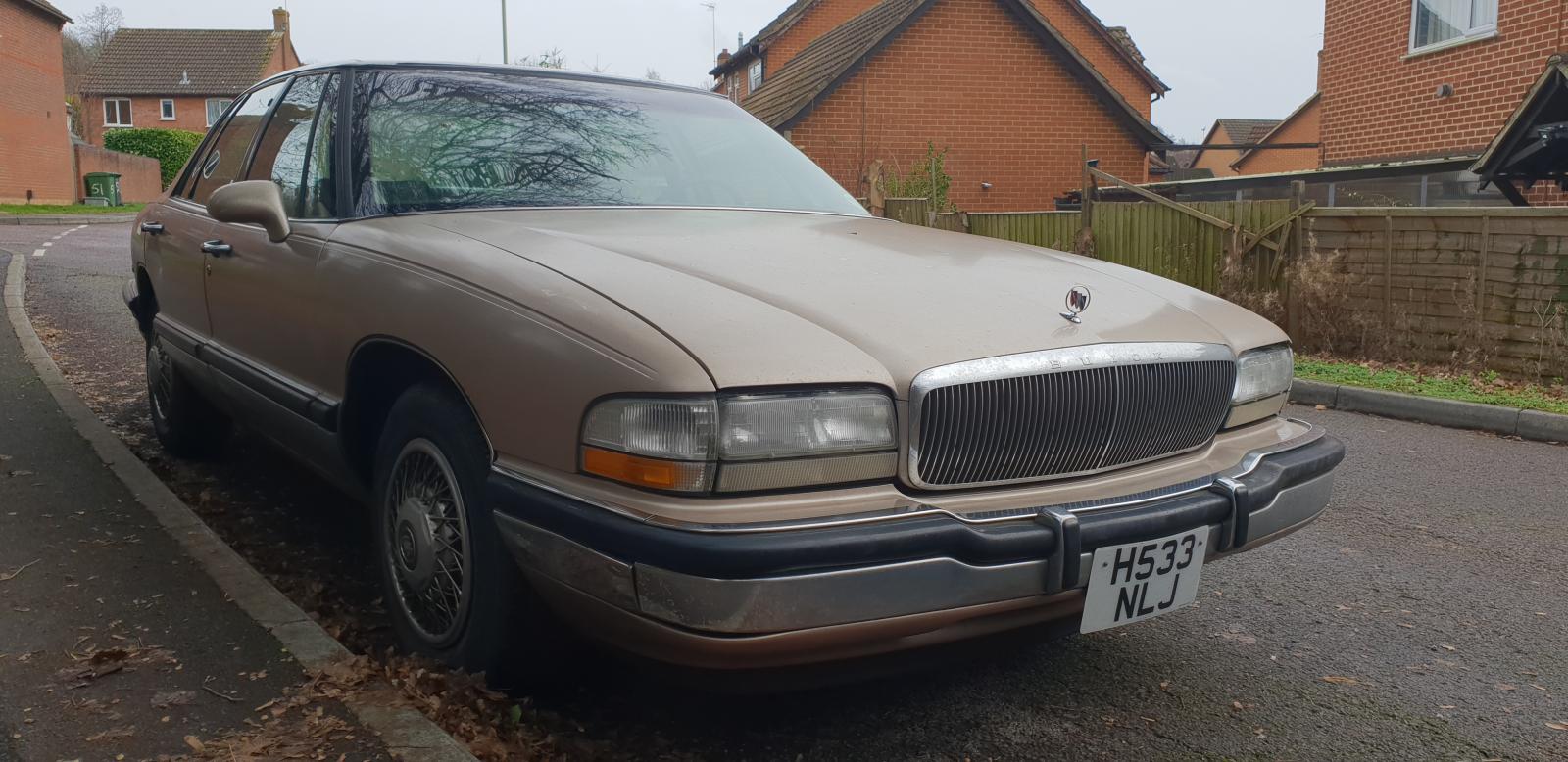 Location: Basingstoke