Right where do I begin? Sadly after on / off ownership for the last 18 years in our family it's time to sell on our faithful little Fiat Fiorino Van.
Short story if you just want to know the basic's.
Fiat Fiorino 1.7 TD Business Van in White. Mot till 23rd April 19. 169,000 miles. None PAS. Two keys inc Fiat Red Master Key. Working Towbar inc Electrics.
Right Long story / history!
Brought by my Dad as a pre reg vehicle at just a few months old with about 74 miles on it for around £6,500. My Dad used it for the first 5 an half years as his work van till he sold it on to a friend as he needed a pickup.
His friend offered it back to us in late 2012 needing some tlc so we didn't hesitate.
Since then after some tidying/ repairs we got it back on the road in 2015 after 18 mths.
It's had since then:
Cambelt, tensioners & waterpump in 2015. ( have cambelt tools available )
New radiator at a cost of £170. 2015
Rear brakes inc handbrake cables replaced. 2015
New back box. ( original comes with van just needs some minor welding to flange. ) 2016
Replacement Windscreen about 2016. £140 I think.
Front Discs / pads. 2017
New Glow plugs. 2017.
New pair of Tyres this year. £88.
Sump, oil filter housing , dipstick tube seals all replaced at a total cost inc labour of £300! 2017.
Replaced headlights with used items after advisory on last Mot.
That's the main things I can think off at present but as you can see it's been maintained regardless.
We have loads of used spares that will cone with it to keep it going.
Pics taken today.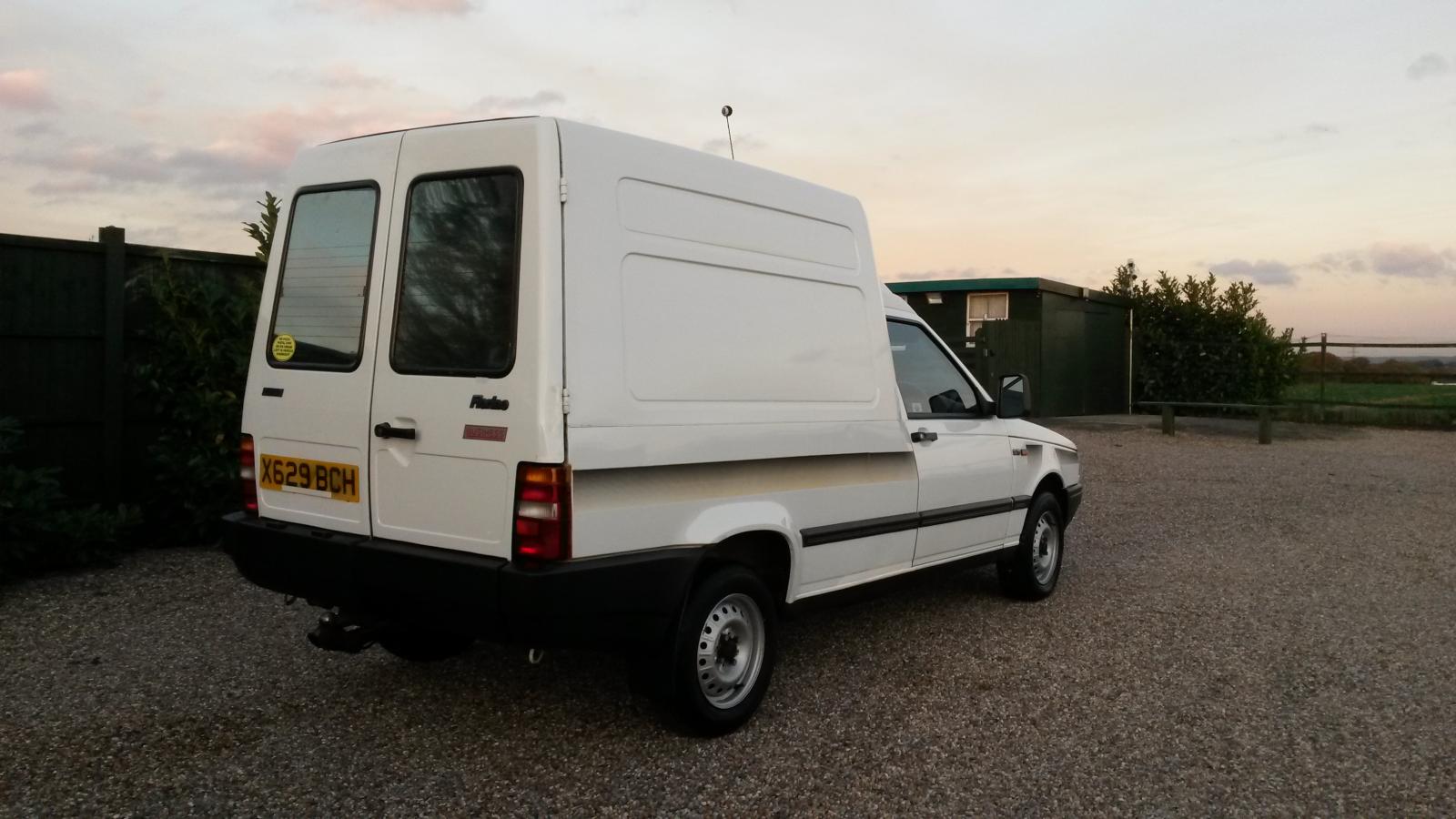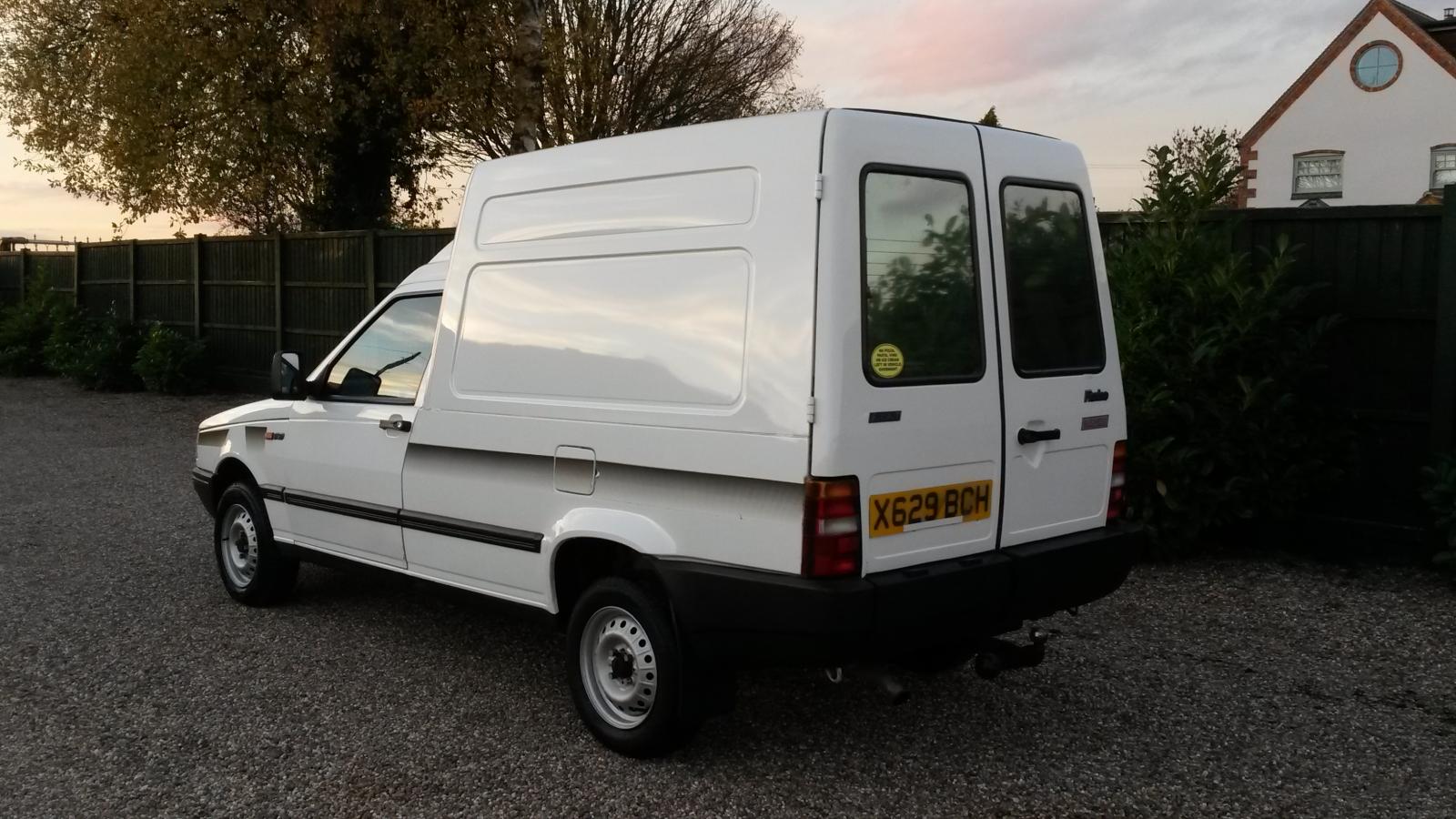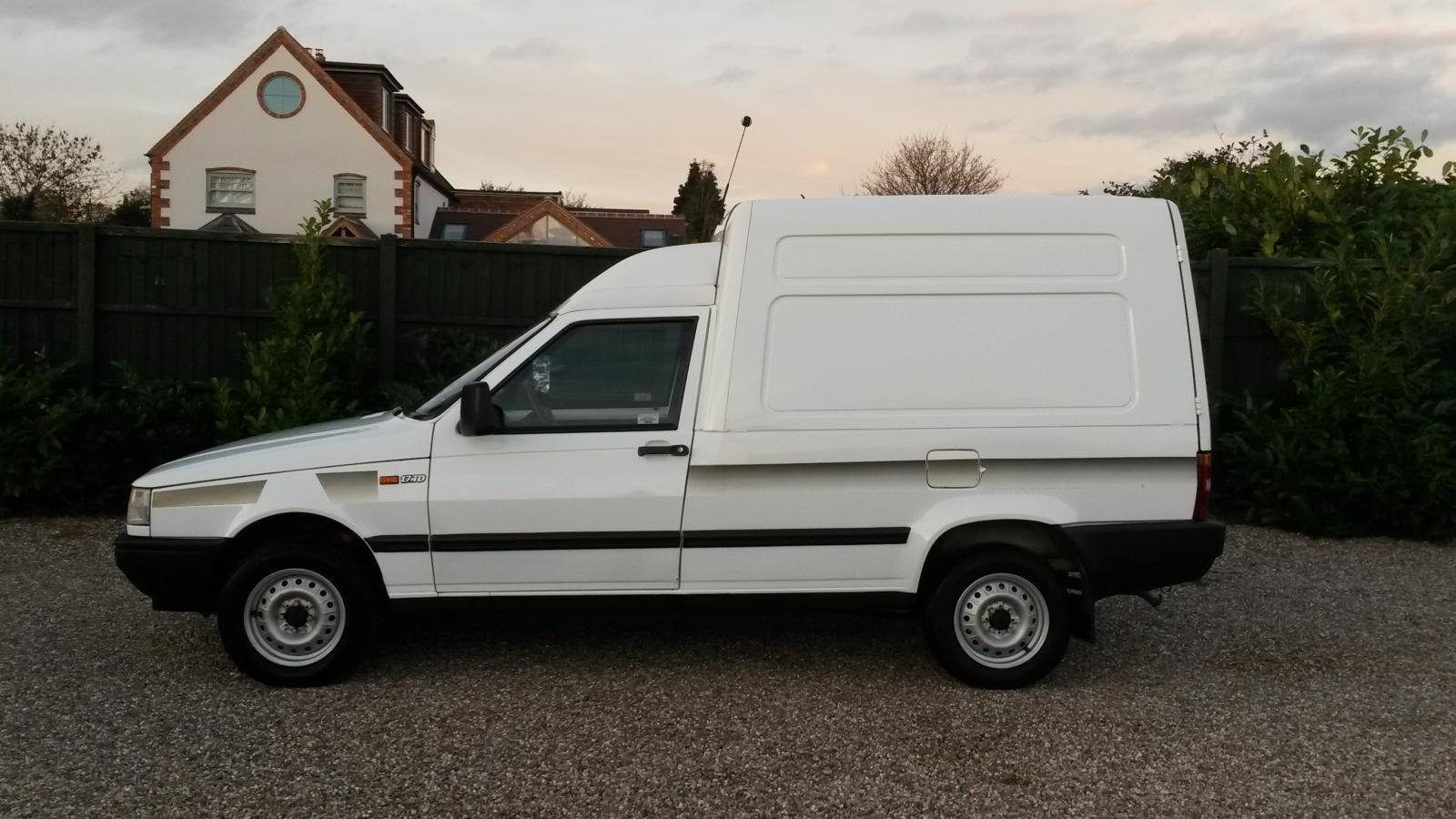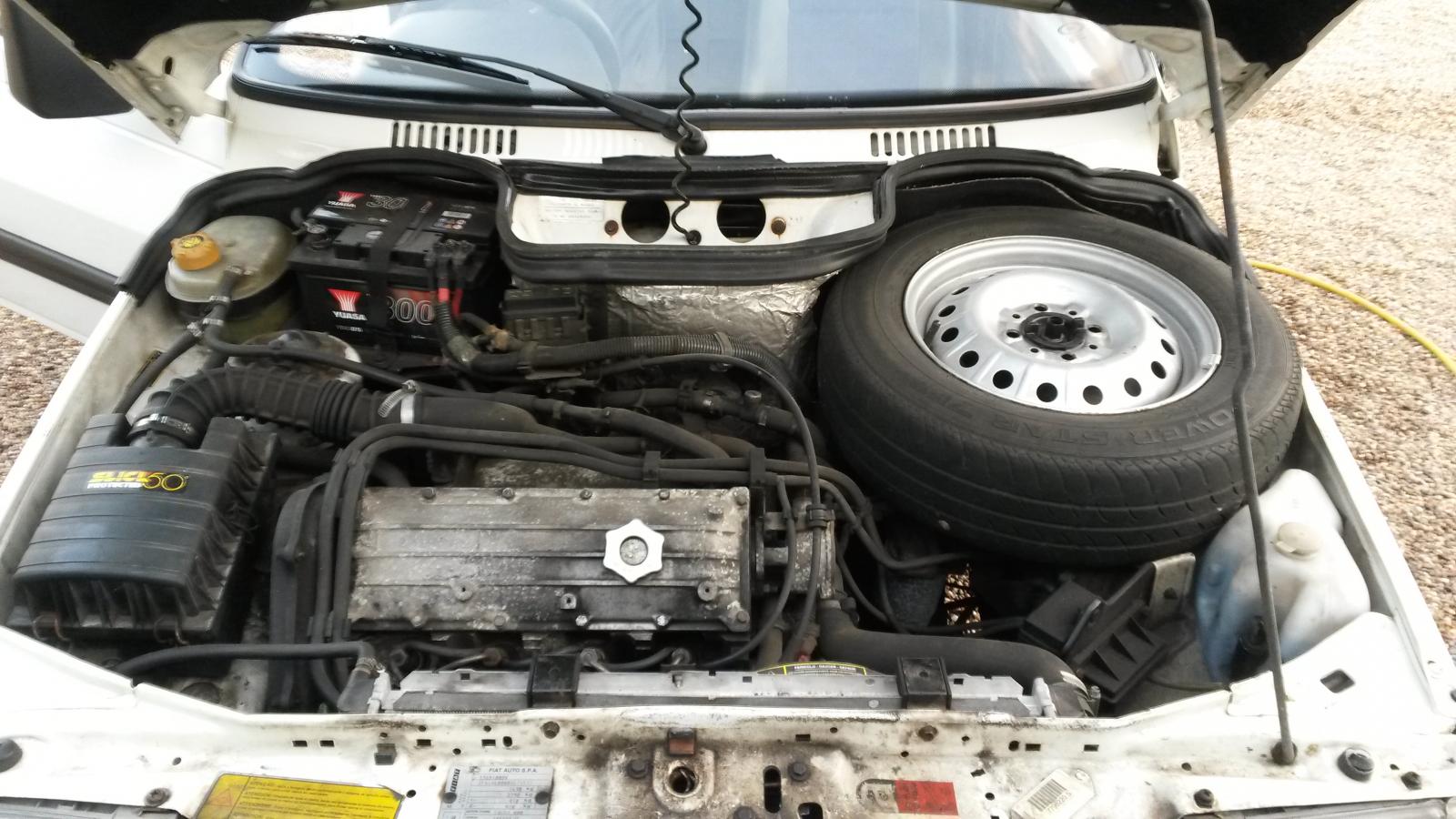 Right I give you my opinion for what it's worth on the Fiorino overall.
The Van is 18 years old so has the usual wear and tear of its 18 yrs.
Seats are split on the edges common problem on the Fiorino regardless of mileage.
It has rust / minor dents. There rust on all the doors the worst being the rears see pictures but have some better rear replacements in Red to go with it.
But overall its a clean and tidy Van that can still work and earn if needed.
Be aware though this is a bit agricultual drive wise compared to modern Vans!
It is low geared which is fine for pottering about and great if your loaded / towing but if you go much over 60 mph the 5th gear is quite short so you feel like you need another gear. But saying that it will cope on the M'ways no problem and it's been on long M'way trips to London without fuss. The engine is rather loud at idle and there no PAS so you need arms to park it.
But saying all that on the positive side we trust it 100% and it will get you anywhere you want to go. It be a sad day if it sells but lack of room / need for a bigger van has forced us to sell.
Pricing it isn't easy as it not just a Van but a piece of our family history but I feel £675 now reduced to £625 is fair given all the recent service history etc compared to alot of junk I've seen and spares that will come with it.
If you want to know anything etc just ask away.