I hereby formally introduce my Renault 16. There have been mentions of it on other threads but I thought it could use its own.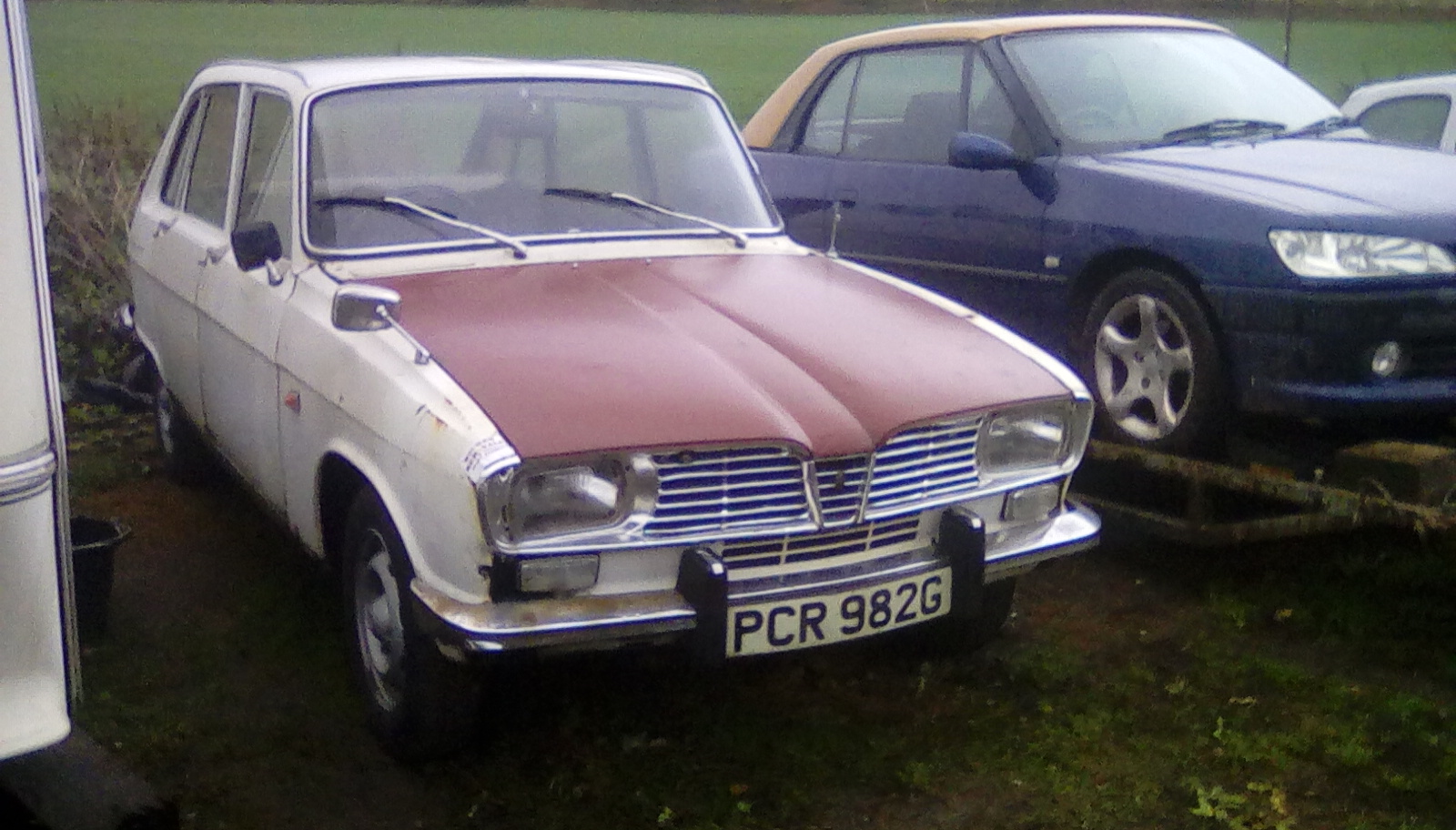 I bought it off Mouseflakes long before I had heard of this place. It was on eBay so I drove down to Bristol to view it. He was due to move house in a few weeks and didn't want to be messed about by idiots so he forced me to buy it a price I couldn't refuse and the deal was done.
I went down the next week with a Mercedes Sprinter and a trailer. We emptied his sheds of spares for Renault 16s and other cars. They filled the Sprinter.
The Renault spent the next four years at a friends place as we welded it up. It spent a couple of years on its side as that was easier. Old tyres prevented any damage. There are photos of the collection and welding somewhere but no idea where!
Then after four years, the welding was completed. Amongst many,many plates it had a second-hand sill and b post fitted.
So then it was time to start on the mechanicals. Mouseflakes had never had it running. No idea how long since it had ran. I put a new fuel tank and lines on it. A new battery and it nearly started! After some investigation I realised a pushrod had come adrift. Never seen that before. It started and ran well when that was replaced but soon overheated. The radiator and cooling system wete full of crystallized coolant. I flushed that a few times and moved onto the brakes....
There were non on the back. No shoes, cylinders or anything. No parts I had seemed to match up. I can fix brakes if there is something there to start with but not this. So I trailered it down to a well known R 16 enthusiast in Lincs to sort it out. No rush I said. When he did call back to say it was fixed I asked him to get the rest of the car ready for the road. Again no rush I said... Anyway, due to his illness it never got finished so four years later I picked it back up! I did contemplate selling it but after driving Junkmans example I changed my mind.
Since I have had it back I have had it running. It would start but only if the starter motor was tapped with a bar. Not ideal. Neither is it's location...
To get the starter out on a right hand drive example you have to remove the joint carburettor and exhaust manifold. I was dreading this but it all came apart and went back together fine, other than the exhaust clamp which was really fiddly. Here is an 'after'photo: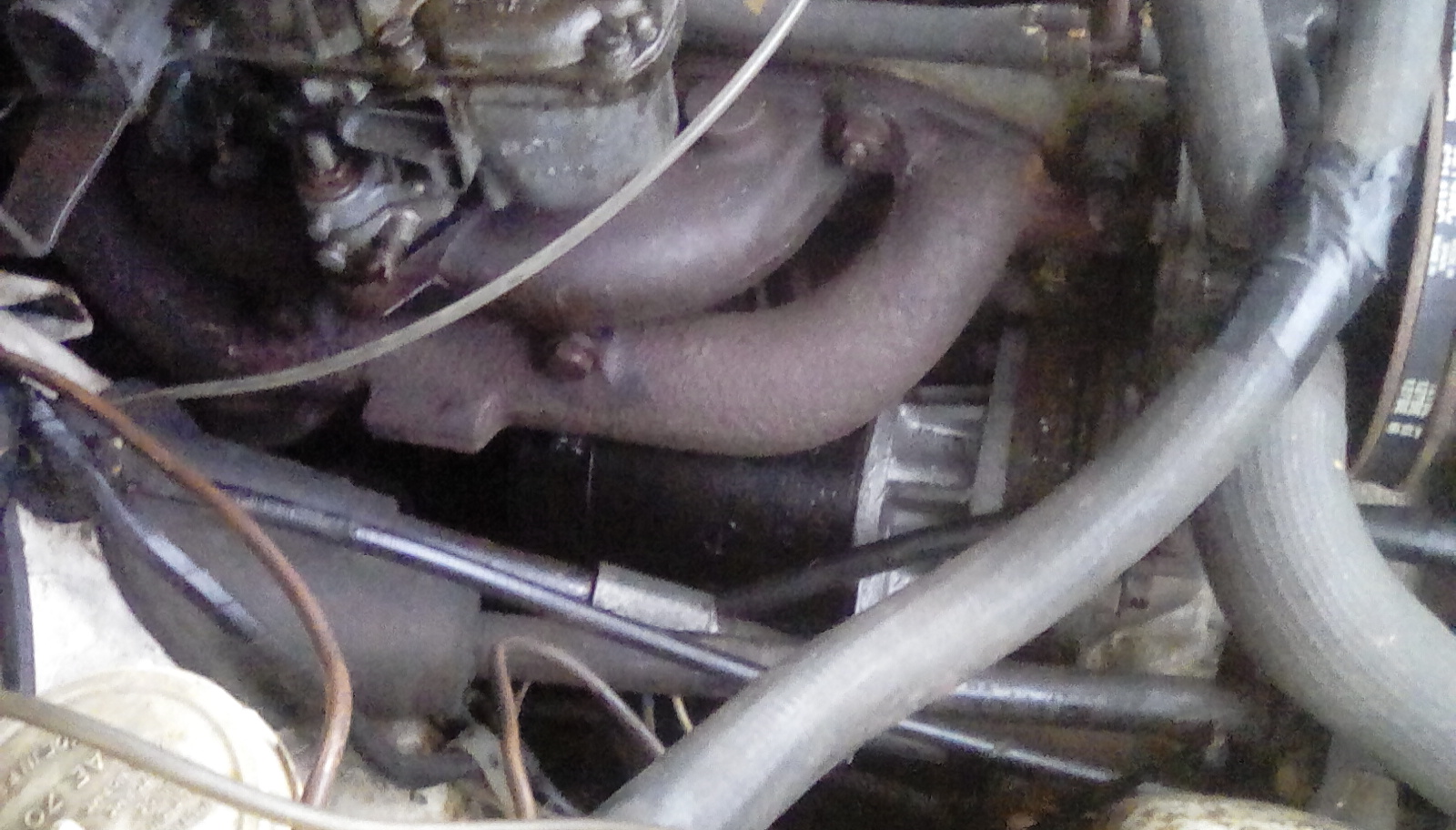 Exhaust clamp was off the shelf at my local motor factors. Not sure if this is a spelling error
The starter motor was reconditioned at C A Stone of Kidderminster for £50. Well recommended.
Next job is to get the radiator re-cored then tidy the interior.