Welcome to Autoshite Welcome to Autoshite, like most online communities you must register to view or post in our community, but don't worry this is a simple free process that requires minimal information for you to signup. Be apart of Autoshite by signing in or creating an account.
Start new topics and reply to others
Subscribe to topics and forums to get automatic updates
Get your own profile and make new friends
Customize your experience here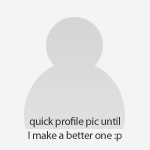 122 replies to this topic
Posted 12 November 2018 - 06:58 AM
Is that Ncap five star?

beko1987, Ghosty, Hooli and 1 other like this
95 Rover 220SLi
94 Peugeot 405 Estate
93 Land Rover Discovery 200TDI
90 Dacia 1310
---
Posted Yesterday, 12:15 PM
I think a double mattress would fit in the back of the Saab...
I had an airbed in a 5 door 205 diesel abd I am fatter than the average bear.
Sent from my SM-G930F using Tapatalk
oldcars and davehedgehog31 like this
'87 Volvo 740 Turbo - GRASSY
'88 Volvo 740GLE - COUNCIL ESTATE INNIT
'89 Austin Montego 2.0EFi Mayfair - BAGGY HEADCLOTH
'96 Volvo 850 S 2.5-10v - ROTTEN
'96 Volvo 850TDi GLT - ROTTEN
'99 Kia Pride 1.3SX - DECAYING
---
Posted Yesterday, 12:29 PM
Beko now has a 5* penthouse deluxe 2 bed suite with the Pug estate

beko1987 and jumpingjehovahs like this
---
---
Also tagged with one or more of these keywords: Event
0 user(s) are reading this topic
0 members, 0 guests, 0 anonymous users