I got the sparkly stick out today.
The plan was to cut out the rear end of the o/s sill and see what's what but i wasn't too happy with the front of the sill either.
I was able to knock a hole thru it if i used a chisel.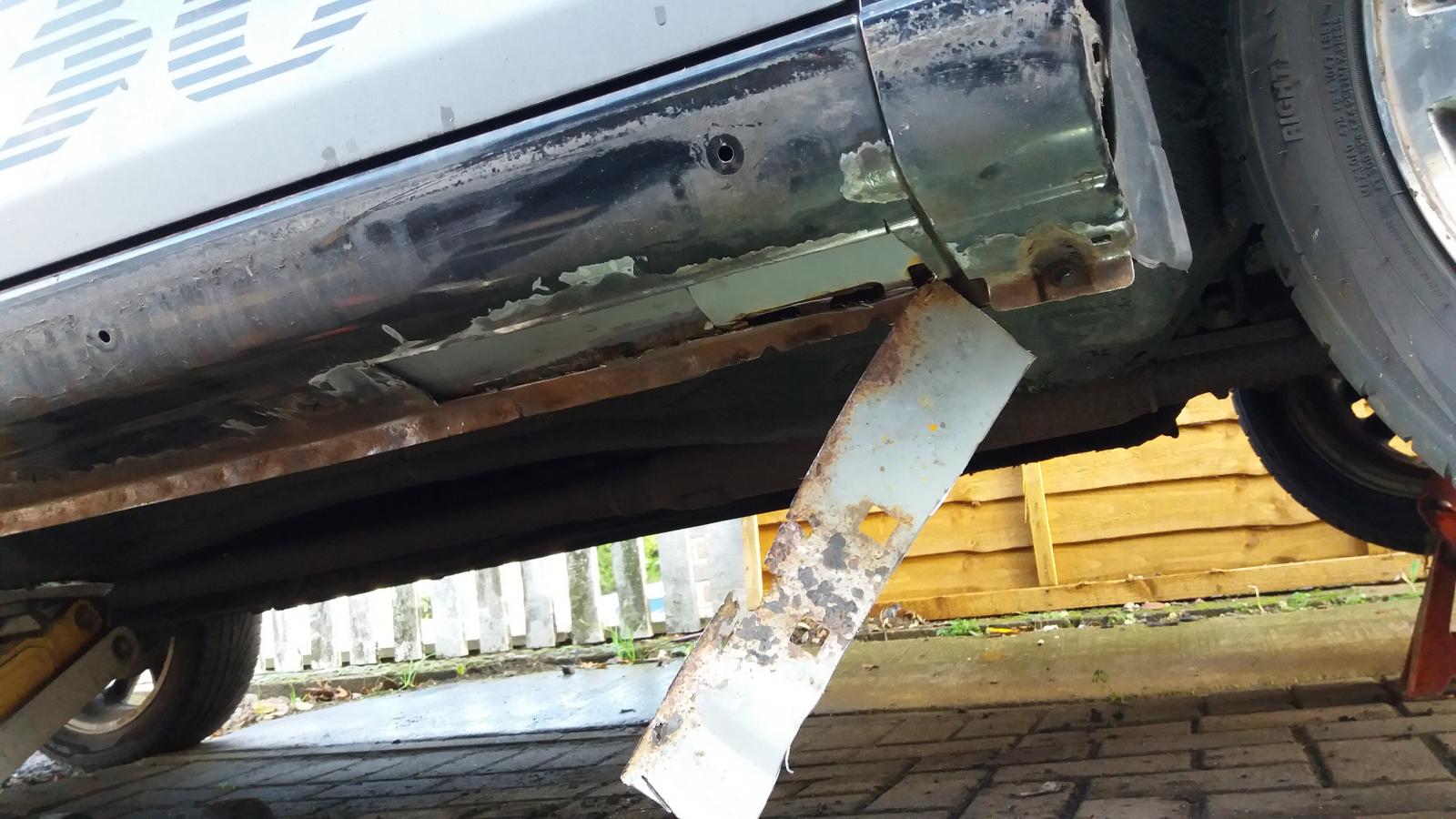 So that'll be a 45cm x 12cm bit of zintec required then.
I think i have caught this just in time as once i had ground away the spot welds the middle stiffener panel was nice and shiney.
One more winter and i think the rust would have gone to town.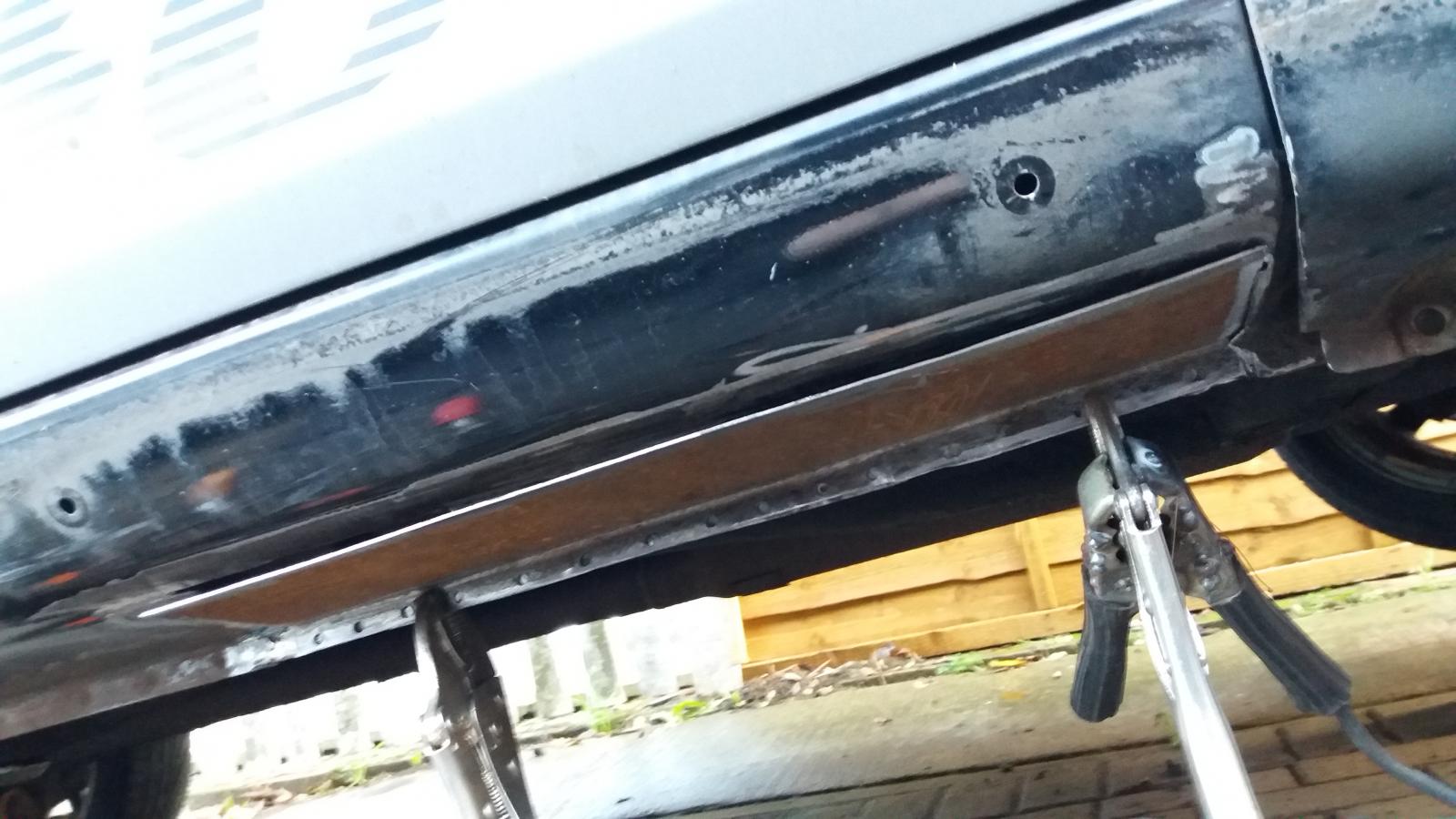 I have made a start covering the void but the light beat me today.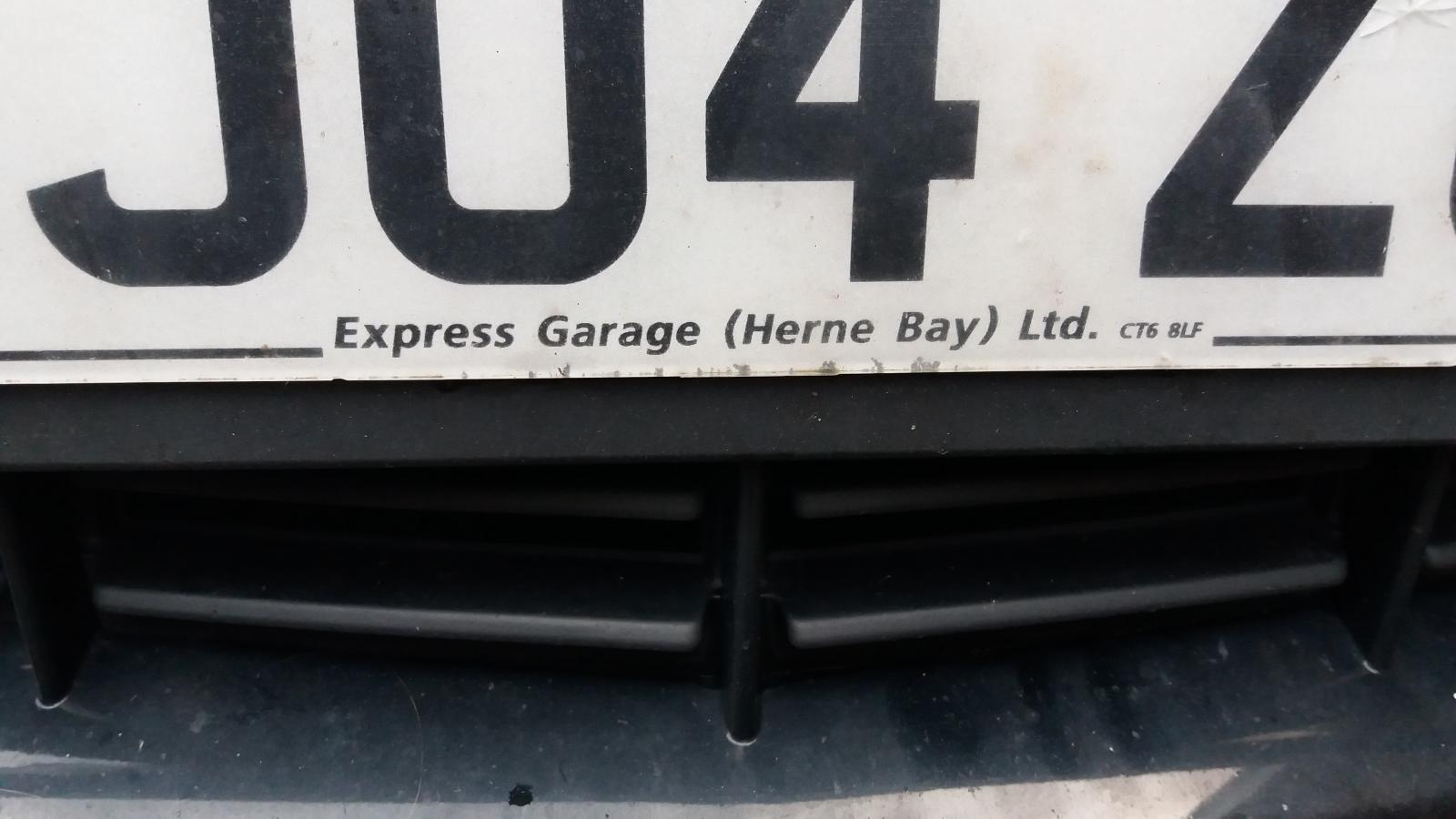 ^^ just for mr egg ^^