The first MGF is from on here via Urban_Paranoia.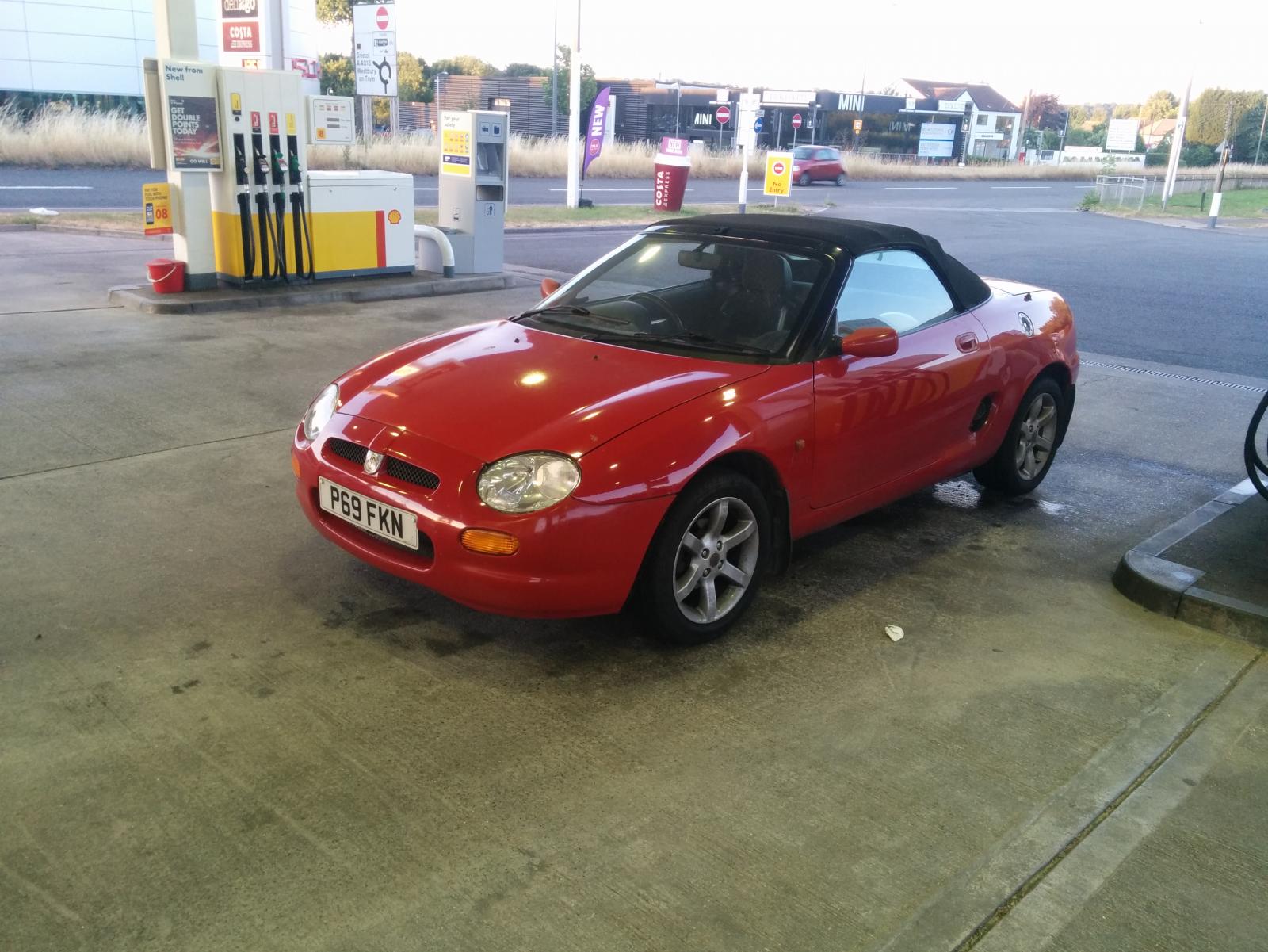 The second - there is a tale to tell. I got wind of it as a spares car listed on Facebook, hasn't moved in years, they only want £100 for it. Then various people posted and said "omg those rimz". Apparently they're rare.
The seller got wind of this and put the price up to £250. Fuck! Not worth it. I hatched a plan though; I decided to list the rims for sale for £200, and if I got a bite, I would buy the car. Nothing happened for a couple of months, then out of the blue I got a message asking if I still had the wheels. I messaged the seller of the car to see if it was still available? Yes. Would they take £150? Yes. Ooooh man maths result. I popped round that night, removed the rims and put some of my own on, paid the £150. Went home, put some air in the tyres of the fancy rims. Within about 20 minutes the guy was there to pick up the rims - £200 - excellent, I'm £50 in the black!!!!
After a while I got to thinking that I really should get it back to my house rather than let it sit on the seller's drive any longer. I went round and put a battery on it just to see what happened. It only bloody started first turn of the key, having been sat there for four years!!!
Unfortunately the clutch was seized or something funny was going on, so it wasn't mobile, but it was good to know that it ran. I turned it off again because I didn't want to set fire to the sizeable bramble that was growing through and out of the engine bay.
Anyway, this morning I got a man from Shiply to recover it to my house, so this car has cost me the princely sum of £2 including the transport. I did actually manage to start it again, and move it under its own power - not very far, and the clutch smelled very burny, but I went far enough backwards and forwards to a) un-seize the brakes, and

angle it towards the truck a bit. Then I stalled it and it decided not to start again. Hey ho.
It's got lacquer peel everybloodywhere.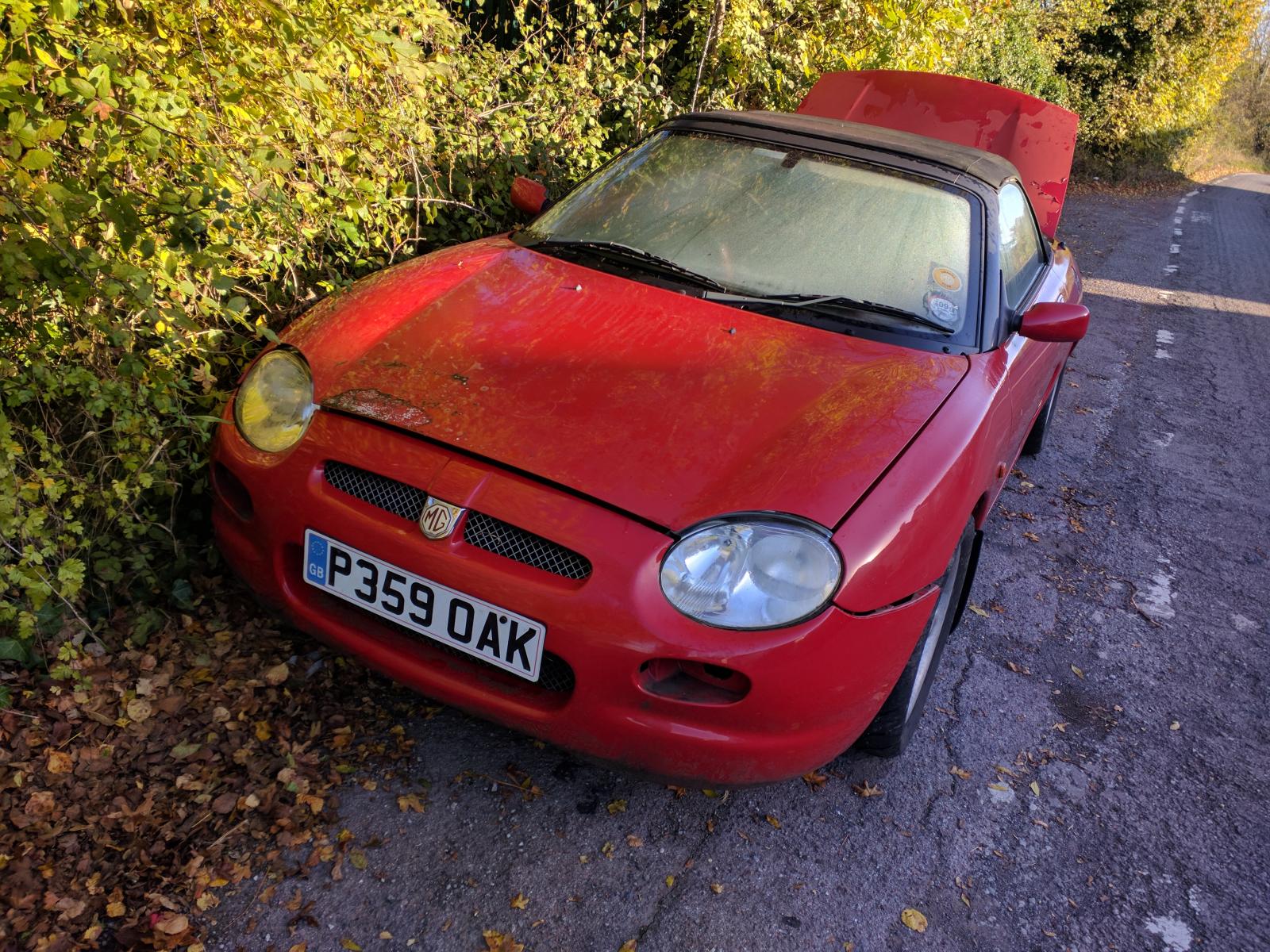 The interior is nice(ish) though.
The bramble:
Free plant life!
Free fungus!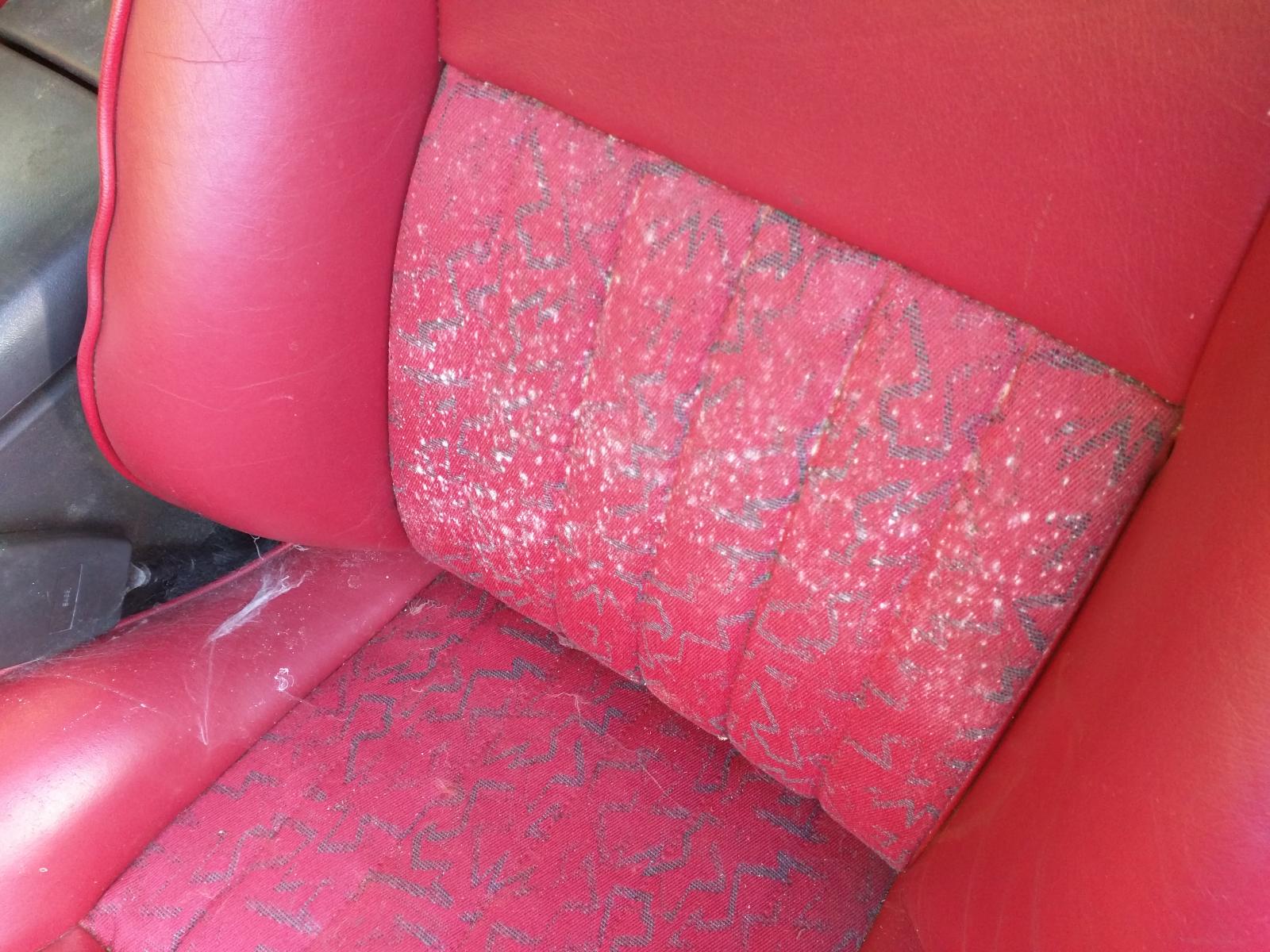 Plans are to swap the bumpers off this one onto the other one, maybe the seats and wheel and gearknob if they clean up well. Then sell it (will be for sale on here first obviously) and decide whether to try and salvage this new one. It's only going to be good for track car use I suspect, but I have some bits to make quite a convincing cheap track car out of it.