The never ending circle of shite i.e. I have an exciting newcomer next week, means I need to move this on.
MoTd until 25th April, 1.4 Energy carb fed engine, 86ish thousand miles, and a fair bit of history. The cam belt and water pump were done 2,000 odd miles ago, albeit in 2014. But atleast it's been done fairly recently.
I've replaced the front tyres, binned the placca trims, and tidied up the wheels. It needed a thorough clean as it had moss in all the window frames etc, but apart from that it's presentable enough. Will probably need a small bit of sill welding for the next MoT. I also wire brushed the very rusty rear suspension components, rubbed down some surface rust on the fuel tank, and sprayed Dynax over the lot.
Issues/foibles include a clunk on full lock, boot only opens from the inside, clutch is on the heavy side but works fine, and a few other random noises. It can also stutter a bit under light throttle. I lobbed carb cleaner through it, together with new plugs and air filter, and it improved things but the issue is still there. Depends how far you are on the bothered spectrum (I'm probably mid range) so I've just lived with it. Hot starting can be an art sometimes, and the sunroof leaks so I've gaffered it up.
No PAS means steering is hard work when parking, but up to speed it's fine. I actually think it's better for it, as on a run the steering is spot on.
Anyway, photos.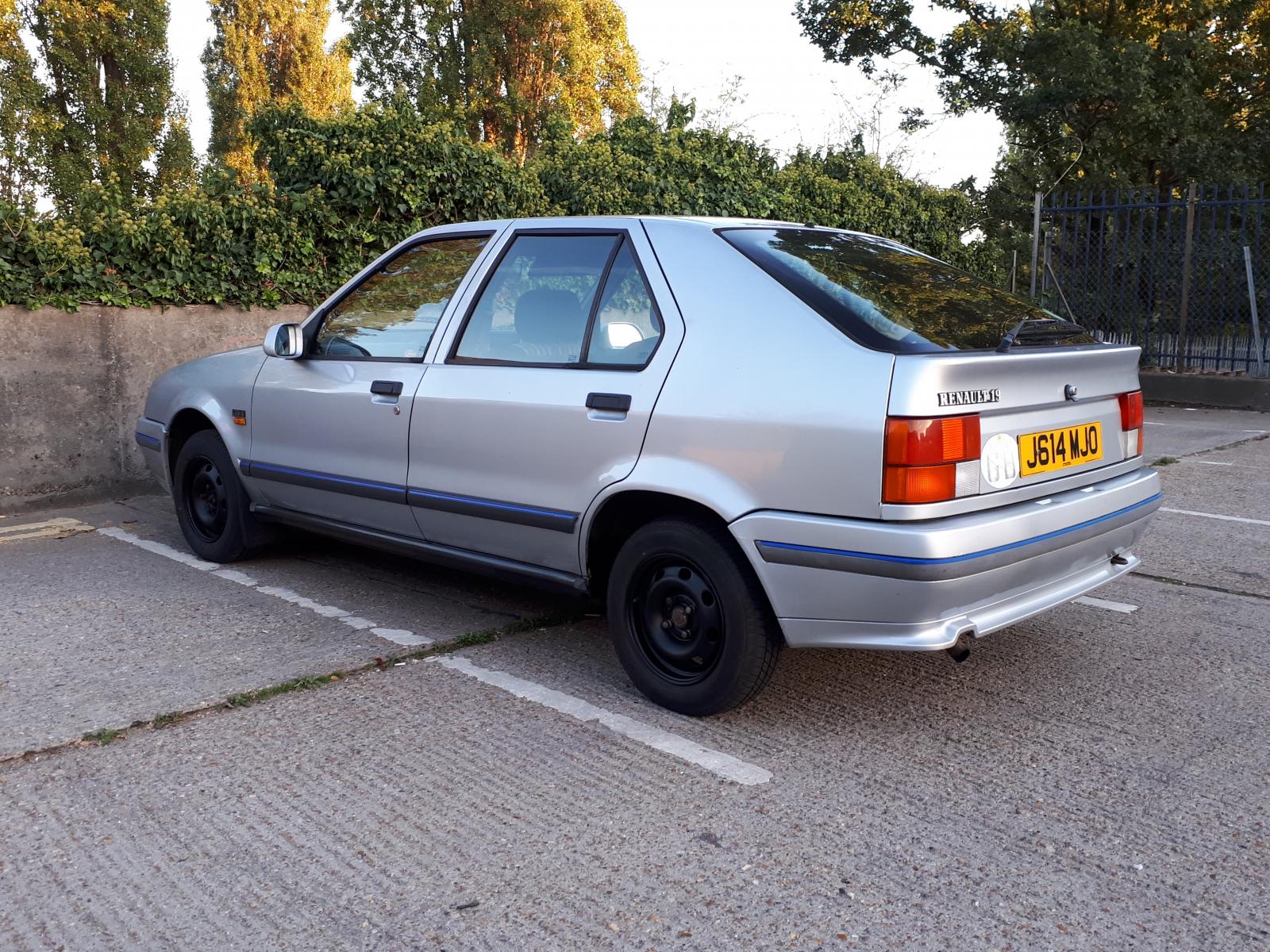 Snazzy seats are comfortable. I did a 350 mile day trip around northern France a few weeks back with minimal hurtage.
Must be worth the money just for these.