I've had this beastie about a year and a half now and it's great fun. It started out life as a Spirit S model - I'm not sure exactly what that means, but it has aircon, full leather with heated front seats, but keep fit windows in the rear, so obviously not quite top of the range.
It has had the following upgrades carried out by the previous owner:
-200 SDi injectors (these are a straight swap but are designed to work with the slightly lower pressure VP37 pump on the earlier L series, so when fitted to the later higher pressure system they allow more fuel in, hence more POWAAAR)
-Turbo boost increased to 19psi, and boost gauge fitted
-Roose Motorsport intake pipes
-Fancy air filter
-Free flow exhaust back box and decat pipe (removed for MOT but still with the car)
-MG ZS 180 front discs and calipers, master cylinder and servo
-MG ZS 180 springs and shocks (lowered slightly)
-Rover 620ti gearbox with limited slip diff, rebuilt with diesel gear ratios
-Polybushed front suspension
-Quick shift kit
-Three (count 'em) strut braces - one front, two rear
-17" Rover alloys with 205/45 tyres
Suffice to say it goes rather well, and sticks to the road pretty well too, although it's perhaps not quite the relaxing giffer-friendly ride it once was.
It has a full MOT (less a couple of weeks) - it had the following done for the test:
-New front brake pads and rear brake shoes
-New front brake flexi hoses
-New (type approved) catalytic converter
-New stainless steel rear anti-roll bar mounting bracket
-New rear wheel bearing
-New CV boot and wiper blades
The bodywork is mostly fairly good, and it's certainly still a respectable enough looking car, but there are scuffs on the bumper corners, a strange ding in the nearside rear door, and a bit of grot near the front of one of the roof rails, plus a few other minor scratches in the paintwork. The interior is again fairly good for the age and mileage - the car was built before Project Drive took a proper hold so the leather actually feels like leather. Everything works with the possible exception of the driver's seat heater, although the stereo is a LIDL special rather than the original, and the previous owner replaced the interior light bulb with an LED bulb which is pants. Oh, and the headlining is sagging slightly. The bonnet has lost one of its gas struts, but Rover helpfully provided a normal bonnet prop as well so that's not an issue. Front tyres are Bridgestone Potenzas which have plenty of tread; rears are Michelins which are nearing the end of their road legal life.
The car comes with a large folder of history - the previous owner certainly wasn't shy about spending money on it. The most recent big bill was for £1,028.56 in October 2015, which was for a replacement steering rack, cambelt change, new driveshaft and gearbox rebuild. There's also another bill for £850 for a gearbox rebuild in 2013, although the bulk of this was for a Quaife LSD which has since been replaced with the 620ti Torsen unit. The upgrade to ZS180 brakes was over 300 quid on its own.
Anyway, I think I've wittered on enough. I've put the car up for more or less what it owes me - for a 16-year-old Rover it's not megabarg money, but given what it's had spent on it I think it's well worth the money. If you're looking for a quiet relaxing motor car to potter down to the pub in on Sundays, this ain't it. It is a lot of fun though, and I've lost count of the number of modern VAG drivers I've pissed off with it. It's also an excellent winter car - with the LSD and a pair of decent snow tyres on the front it barely even noticed the Beast from the East. It also still averages c.50mpg, even with the mods - the L series really was a bloody good engine. I'm not massively bothered if it doesn't sell, I still enjoy driving it and tax is only 15-odd quid a month so it's not even a major contributor to my daft VED bill - but I do still have too many cars and I do need to start being realistic at some point...
Here's some pics: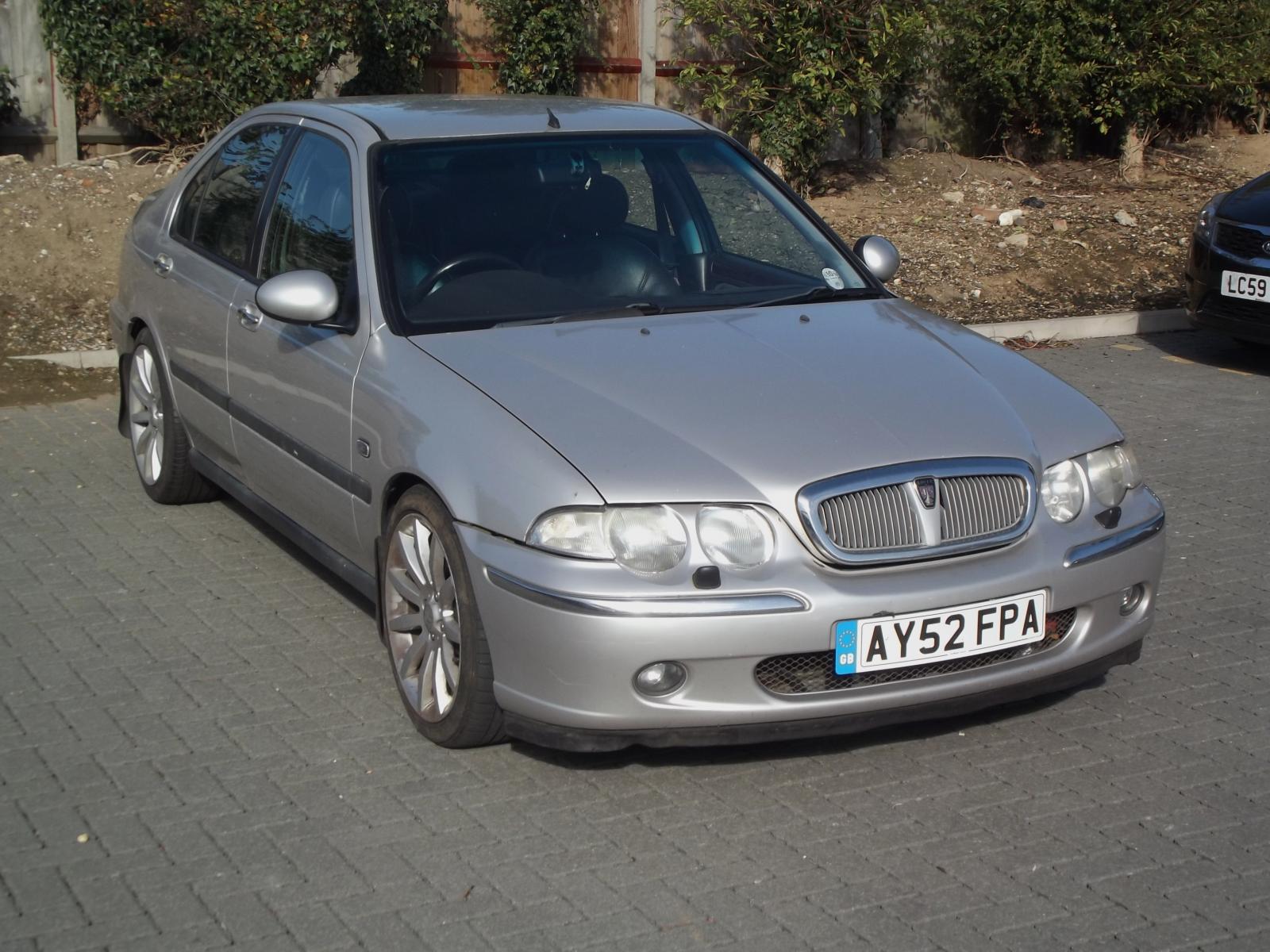 In NE Norfolk, as always. Delivery potentially possible.