So, boys and girls, here's the situation - there are now three 9-5s for sale on the forum!

I've decided to move the Saab on. It's an itch I'm very happy I've scratched, but it's not the right car for me. Specifically, I don't like the ride quality: it has been fitted with lowered suspension (Bilstein shocks and Eibach dampers, I believe) and it's just too firm for me. It's not completely ruined - I've ridden in stiffer cars - but I like a comfy wafty car so it's not right for me. You may love it.

It was made in 2001 so has the earlier face and the four-speed gearbox with no flappy paddles but must have been a bit of late-registration-madness because it wears 02 plates. This also means it has halogen headlamps which avoids the problem of height sensors being made of unobtainium. It has covered about 139,000 miles which will increase a little - I'm not commuting in it, but it is the weekend car/dog transport.

There's a genuine Saab dog guard fitted, up to you if you want that included or not. There's a bit of service history but it's patchy and the previous owner did all his own spannering so there's none from his time.

The MoT roulette is no more
The car now has an MoT until 3rd November 2019 and it has had a complete service. Couple of advisories:
Exhaust has a minor leak of exhaust gases Front flexi section - Close to excessive (6.1.2 (a))
Offside Rear Tyre worn close to legal limit/worn on edge Inner edge (5.2.3 (e))
Exhaust system corroded
Oil leak, but not excessive (8.4.1 (a) (i))
The biggy here is the exhaust: it needs a complete new system with all the rubbers and fixings. My local garage quoted a very large sum to do it, but suggested I find a decent exhaust from a breaker or crashed car. These have two cats and they're both done for (or probably will be before the next MoT, at any rate).

That tyre is the one with the slow leak so that needs doing soonish.

I was surprised about the oil leak as I do keep an eye on the level (these like to blow their turbos up if you let the level get too low) but apparently it's just because the engine bay was generally a bit oily - which seems to me like a fairly stupid comment to make about a 16 year old car.

The good
On the whole the car feels strong. It hasn't done anything to cause me concern and if I liked it I'd keep it for at least another year.
There are two keys (one of them held together with tape).
It has leather heated seats, A/C and climate control.
It has cruise control.
Almost everything on it works.
You don't have to change your own gears.
People will compliment you on your cupholder.
It goes very, very fast indeed and makes a pleasing turbo whooshy sound.
The gearbox has apparently been replaced with one that's about 50,000 miles younger than the rest of the car (done by previous owner so no paperwork).

The bad
Some odd dents in the bonnet, probably conker-related.
A bit of rust bleb in the rear passenger-side door and wing. They've been touched up by a previous owner but look like they might bubble through again.
The rear suspension creaks a bit.
The PAS makes a noise like an angry set of bagpipes at full lock, but I've been ignoring it because the steering works perfectly well (doesn't go heavy at parking speeds etc).
The Saab Information Display unit isn't working. You can fix this using a repair kit that costs about a tenner on eBay, or send it off to a company that will do it for you for about £45.
Same problem with the climate control unit but nowhere near as bad, it's still very much useable and personally I'd leave it alone for now.
Someone's installed an Aux cable into the stereo but it doesn't work.
The electric mirrors don't work. They go down but not in any other direction, so cleaning the switch will probably fix this. I've just never got round to it because they're set about right for me.
The volume controls on the steering wheel don't work.
There's a split in the wood trim on the dash, previous owner has "repaired" it with sellotape but it's hidden behind the steering wheel while you're driving anyway.
CD player is skippy (the bush kangaroo).
Indicator switch is a bit floppy.
There is a very slow leak in one of the rear tyres - it might just need re-seating on the wheel.
The windscreen is rubbish. Lots of pitting and small scratches, adding up to a pretty poor view in bright sunlight.

The modifications
I'm going on memory here because I didn't save the advert that I bought it from... I'm pretty sure the suspension is a combination of Bilstein and Eibach. There was also something about poly rose bushes I think?
I do have evidence for remap though - NoobTune gave it 275bhp and 420nm in 2013. Let's assume the suspension was done at the same time.

The location
Lewes, East Sussex BN7

The photos
They're not great, sorry - it's hard to take decent pics on a sunny autumn day with the sun low in the sky!

It has a dashboard.




This is an invisible repair. Honestly, you can't see it behind the steering wheel when you're driving.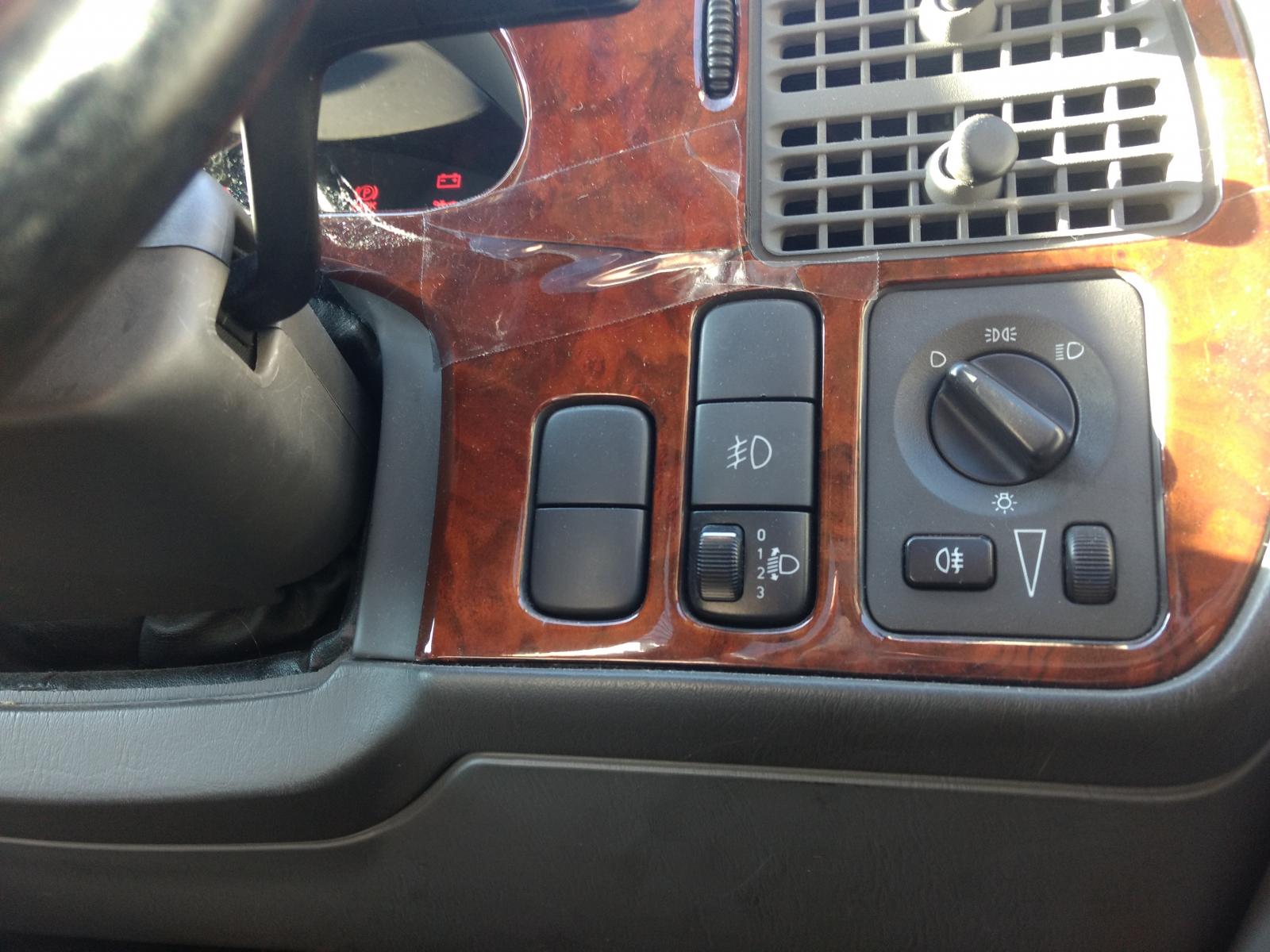 General view from the hot seat.




Auto shifter. Has Sport and Winter modes, which both work. The shitty switch controls the Aux lead (that doesn't work).




Peeled cow.




The less nice side.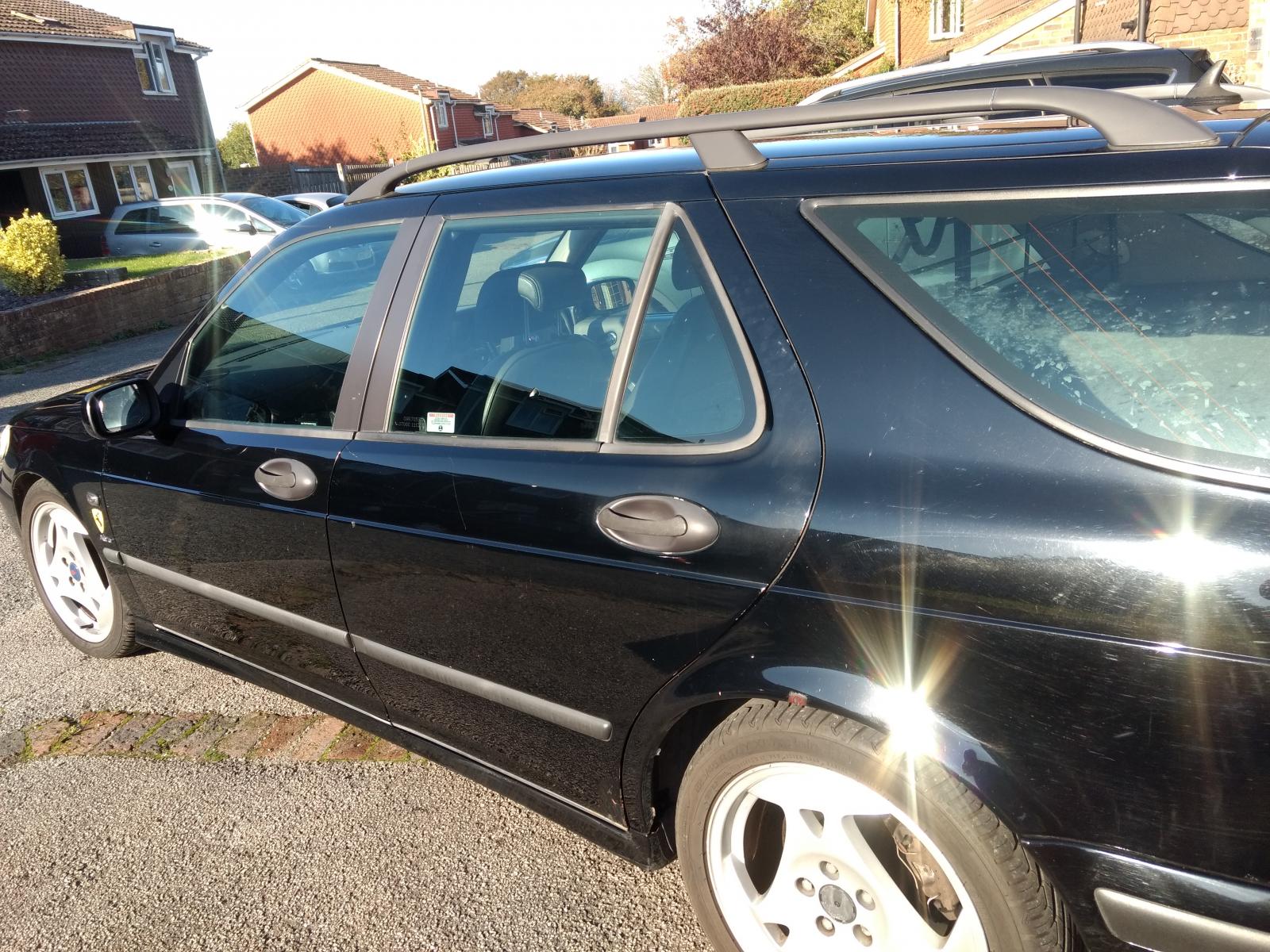 Rust bleb on arch.




Bubbly door.




Back.




Front.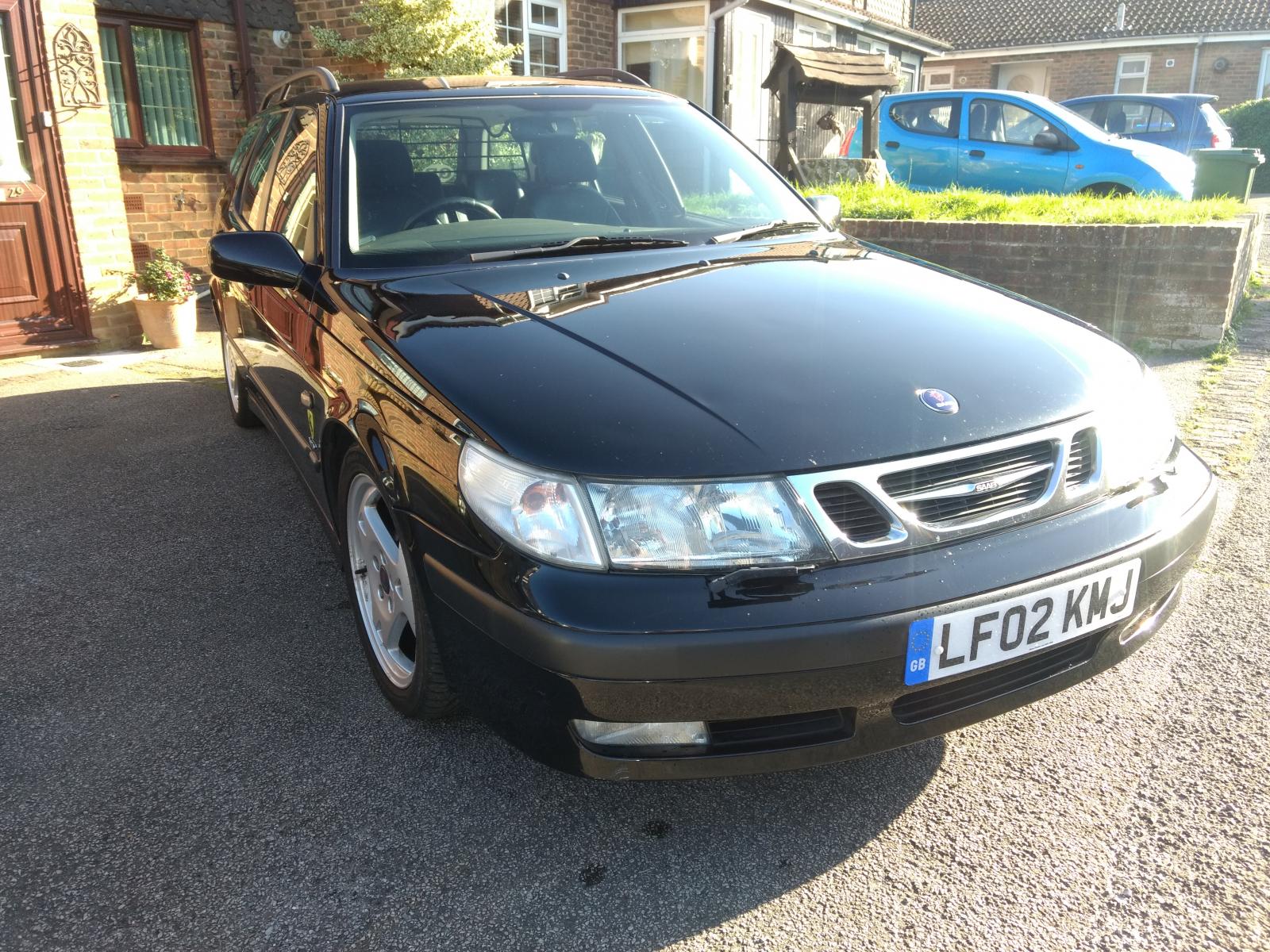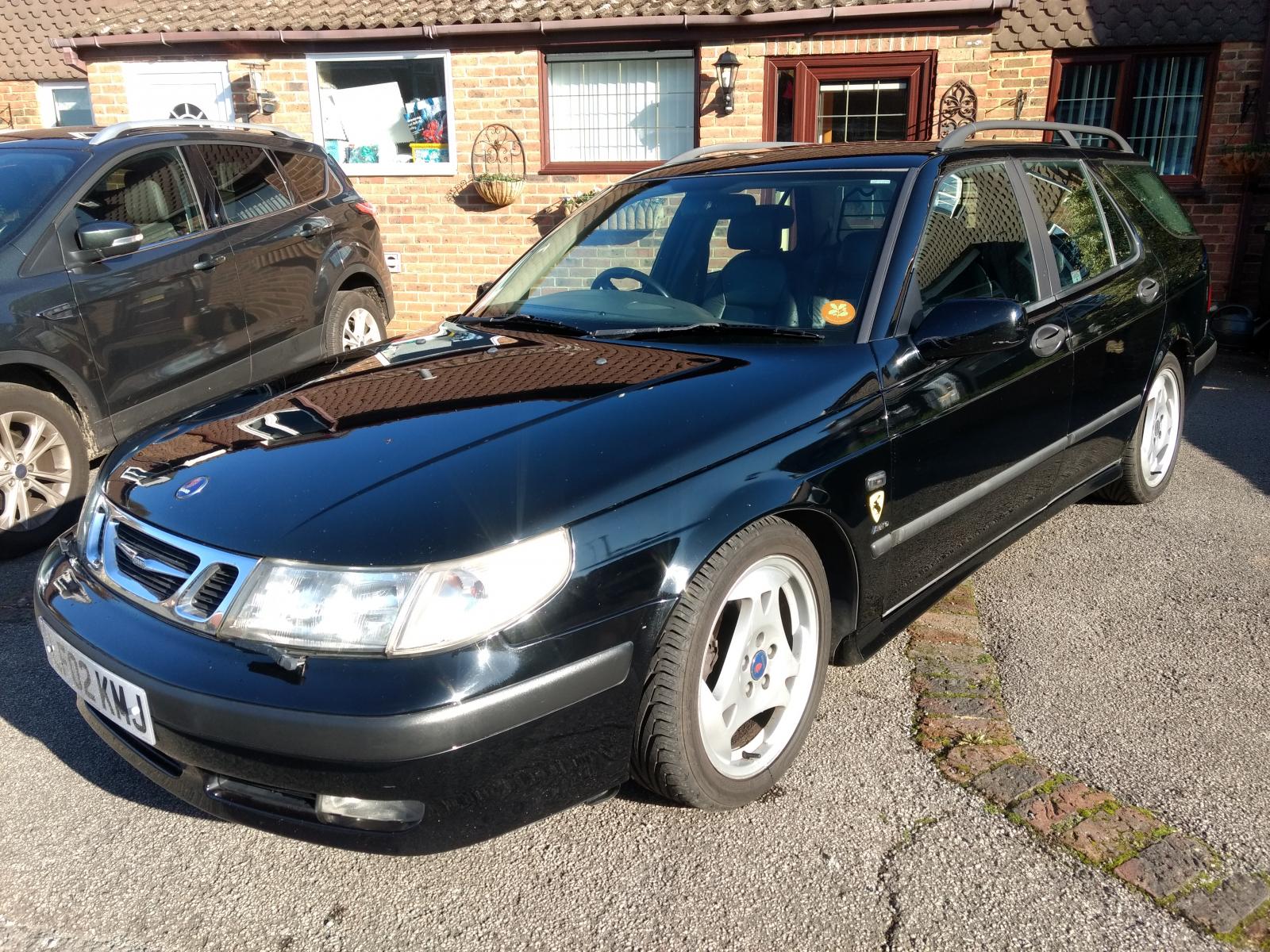 Back seats.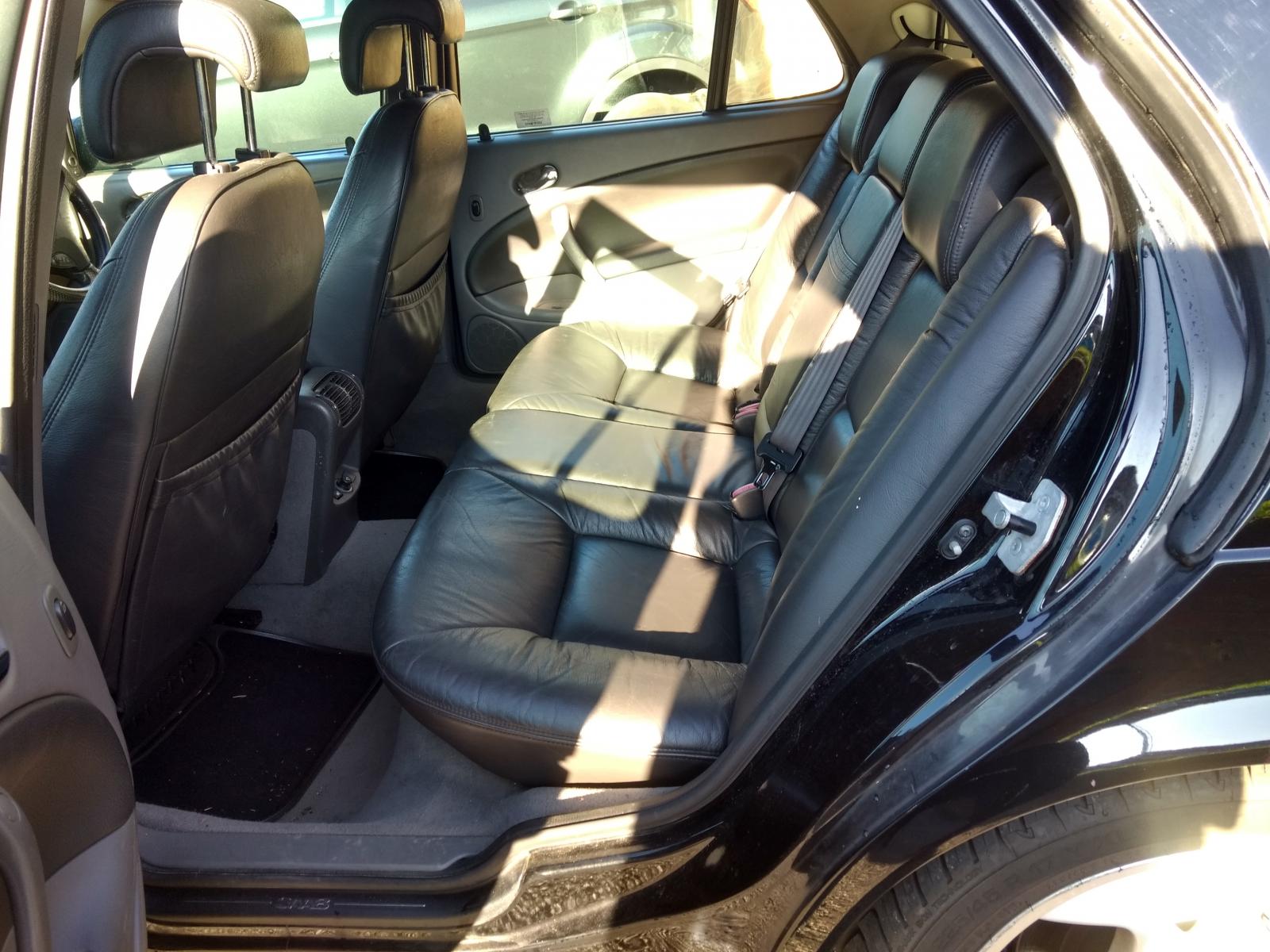 Very big boot.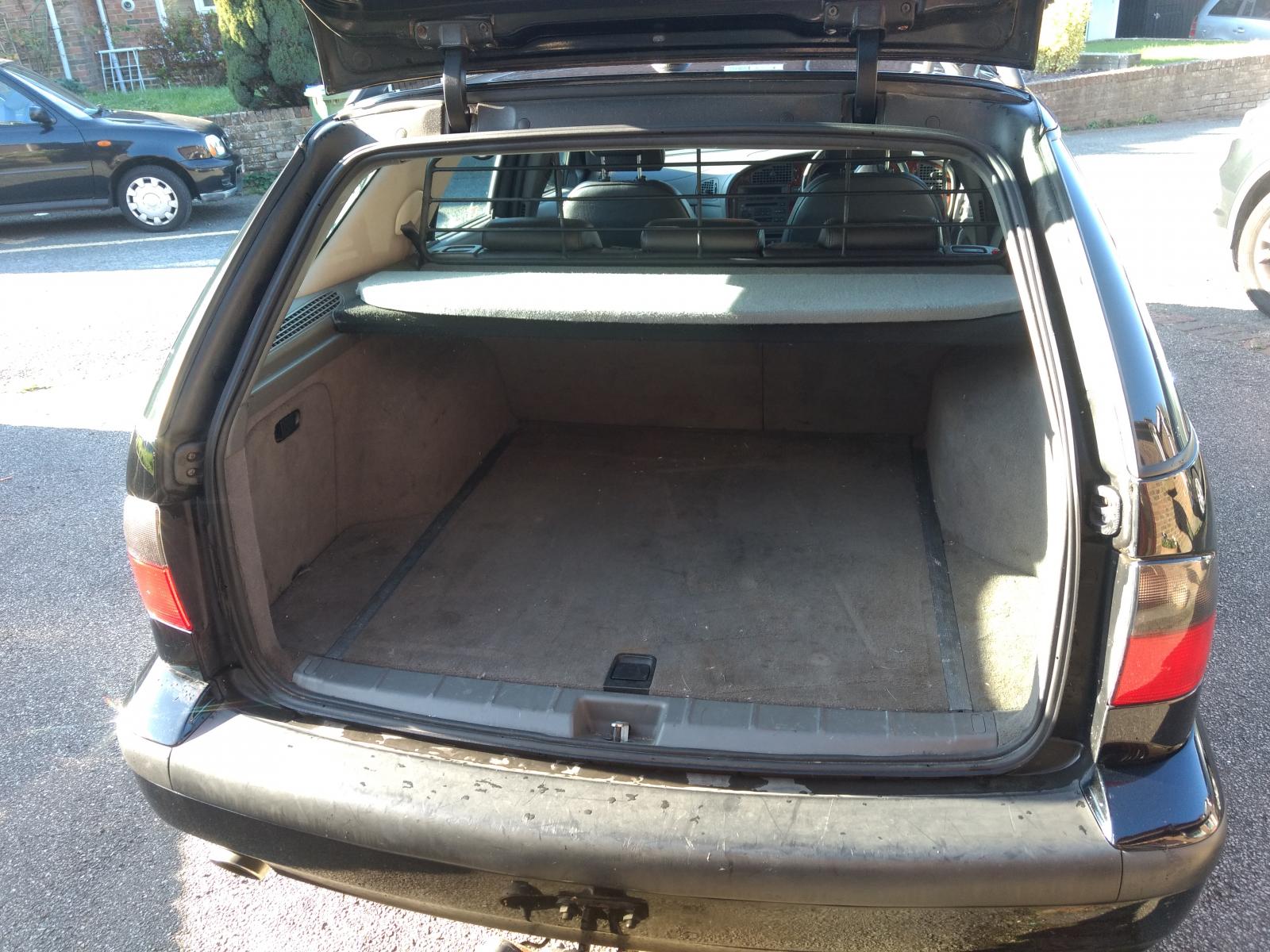 Very big engine.




Anything else you want to look at in particular, please let me know.