Some of you will know that sims, who sadly had to move his Lexus on very shortly after collecting it, very kindly delivered it to me last Saturday for an exceptionally reasonable additional fee...
The new Lexus is essentially Mason Mk2; here is the original for comparison...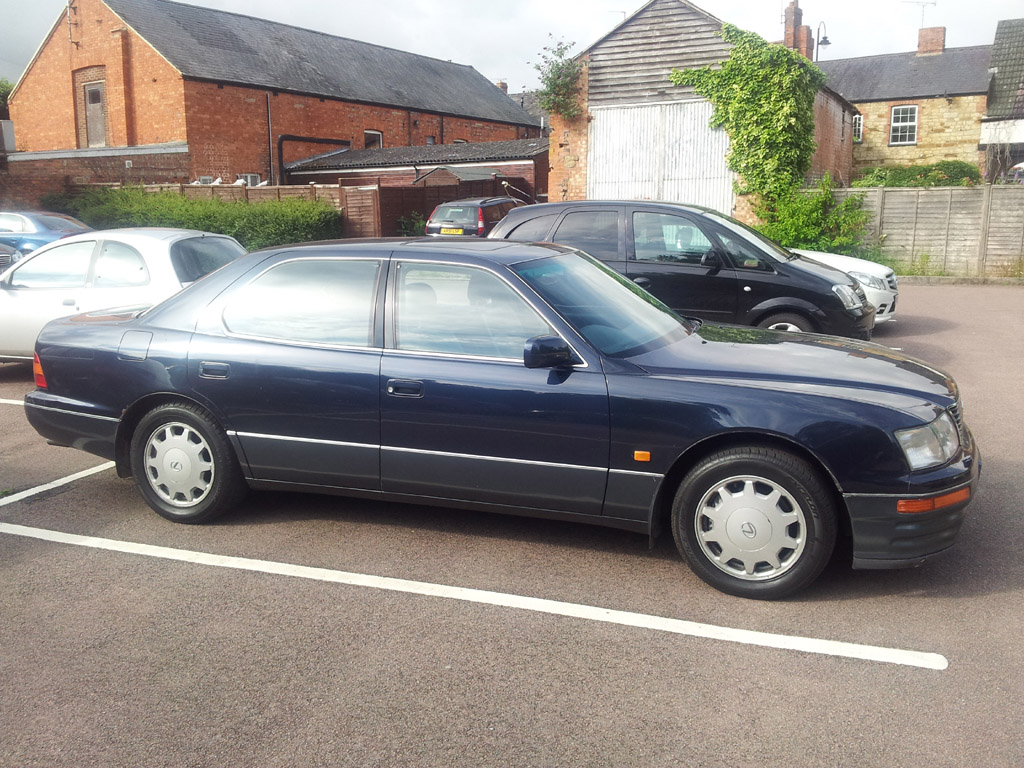 Mason Mk2 differs in a number of small ways from the original Mason...
Mason Mk2 has 30hp more, VVTi and an extra gear, meaning it does 70mph at 2100rpm and is doing well into naughty speeds by 3000rpm but is still virtually silent
Mason Mk2 has evidently been seriously cared for mechanically, which can be discerned even without the bills that back this up
Mason Mk2 has done 40k miles more but feels like it has half the miles Mason had on him when I owned him
Mason Mk2 has working heated seats (driver's side only tested so far)
Mason Mk2 has a built in sat nav from 1998 which doesn't recognise half of the county I live in (my road was built in 1985 and it doesn't show on the screen)
Mason Mk2 is completely water tight (boot seal replaced)
There are probably other ways but I cannot think of them right now.
There is some very minor bubbling on the arches (paint not broken) so the plan is to clean out underneath and lob on something to prevent it getting worse over winter. Sims thought the front brakes would benefit from being changed but the bite on them is astonishing...there's just a sliiiiiiiiiight shudder through the wheel when braking from higher speeds and I'm inclined to live with it and see if the warp gets balanced out.
The only other issue which is of a higher priority for me is the CD player, which unfortunately doesn't work. It makes all the right noises (i.e. it's getting power, and recognises the disc after it's been inserted), but having tried a store-bought CD and a burned CD it comes up with this error regardless...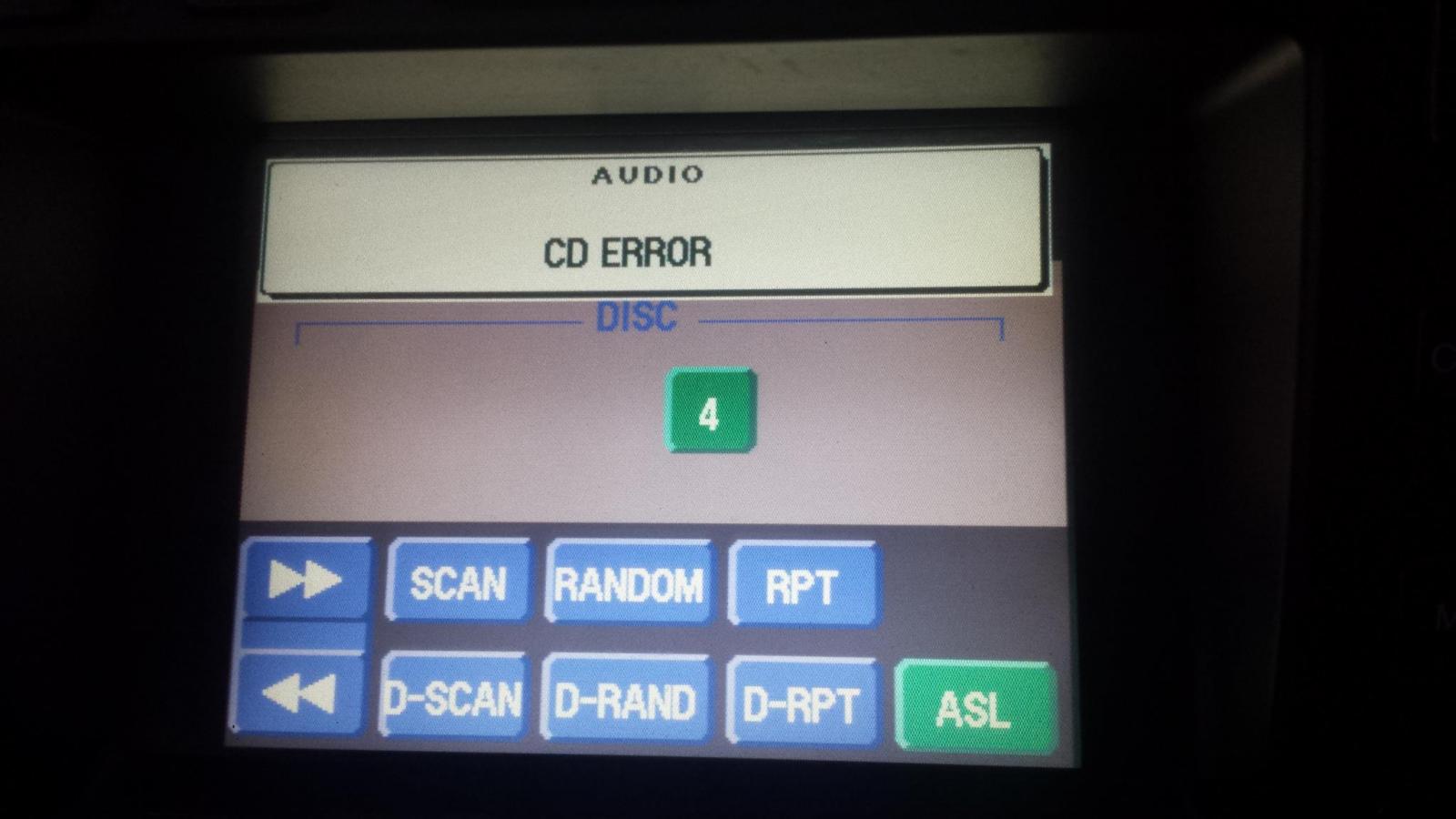 The only option is to whack in a 'cleaner' CD and hope it does something to the laser reader. Otherwise, I'm going to need to investigate the cost of replacing the unit. May need to Google Toyota independents in the vicinity!
But no matter...the car is astonishing. I cannot really describe it in any other way. The day it was delivered the 70 miles or so to me I then took it out on a 100 mile roundtrip to Birmingham and back along the M1/M6 and back through Coventry...it did the journey averaging over 30mpg, and I wasn't precisely hypermiling. On my site visits and commute to work and back I've somehow managed 25-26. The same, if not better, than the Omega, and only marginally worse than the S60!
I can't get my head around how NEW it feels. The engine feels like it's done 70k...hell, even 17k, rather than 170k. The gearbox (which has had fluid changed) is absolutely sublime.
And when VVTi kicks in it feels like you could break orbit of the planet. I've not dared go 100% throttle yet because I can feel so much potential.
The noise is so muted it's almost disappointing. I'd be lying if I said I wasn't considering removing the rear tips and muffler and replacing them with something subtle (i.e. hidden) but a bit grumblier. Not sure on the cost of that though...
TL:DR - I'm rather exceptionally pleased with my purchase and can thoroughly recommend sims as a Shiter with whom to do business with. He has first dibs on this when I come to sell it. Unfortunately right now this is a scenario I'm not able to envisage...we'll see what a winter of petrol price increases does to my enthusiasm though

.