The "Project" prefix might be wishful thinking, we'll see....
Voilà.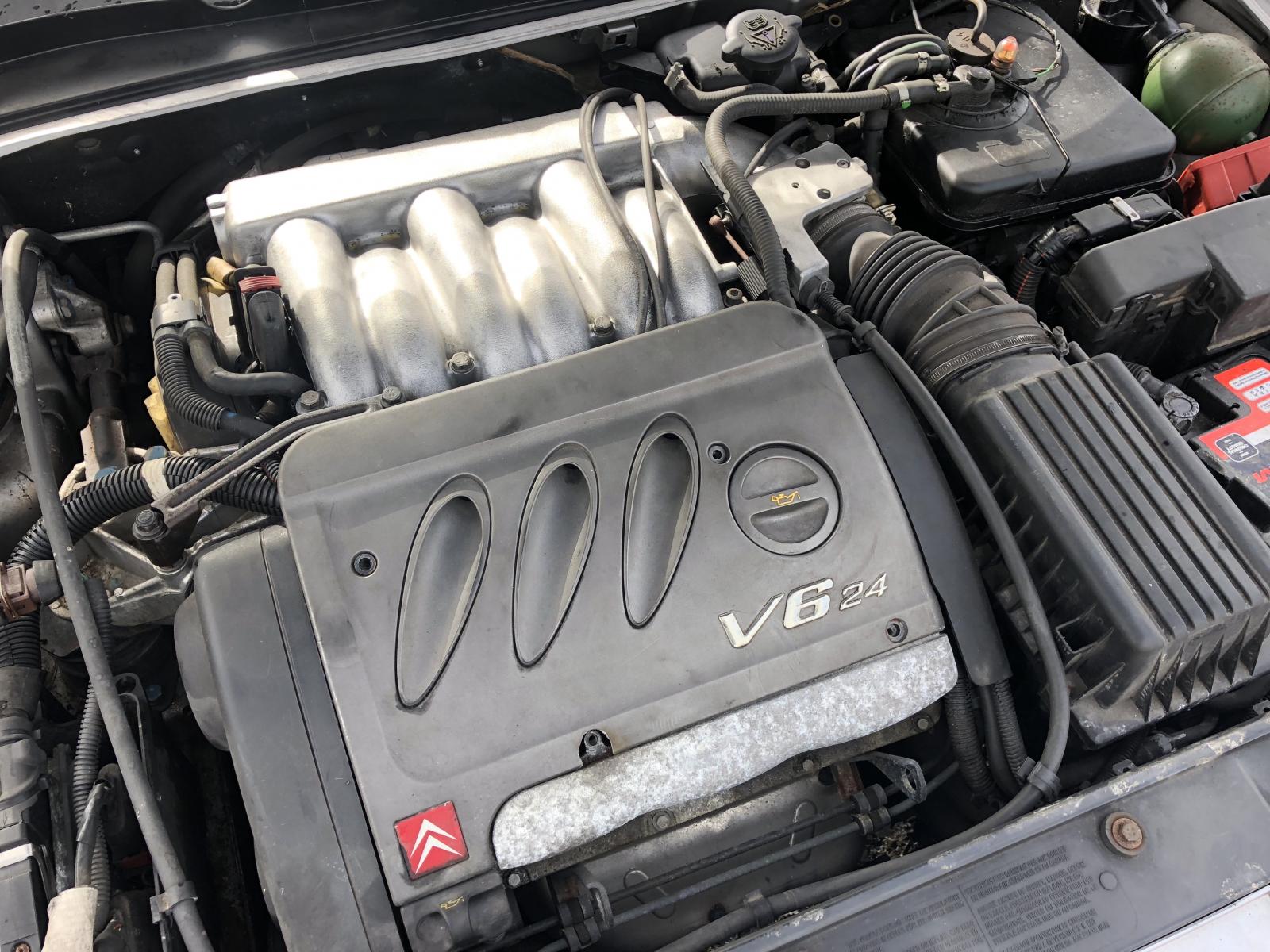 I had this little minx traded in in 2013 against a C5 V6 by a chap off the French Car Forum. I used it for three months, battling against erratic height correction issues, an intoxicating smell of petrol and a slight misfire, which got really bad and provoked it being parked up and my losing interest in it. It sat for three years, until a fellow shiter took a shine for it and towed it back to his mushroom shed.
He cured the misfire and then lost interest. Or realised just how much of a task it would be to bring it up to the standard he wanted. Anyway, it was being scrapped, so I wung him £100 and it's back with the idiot who let it get into this state in the first place.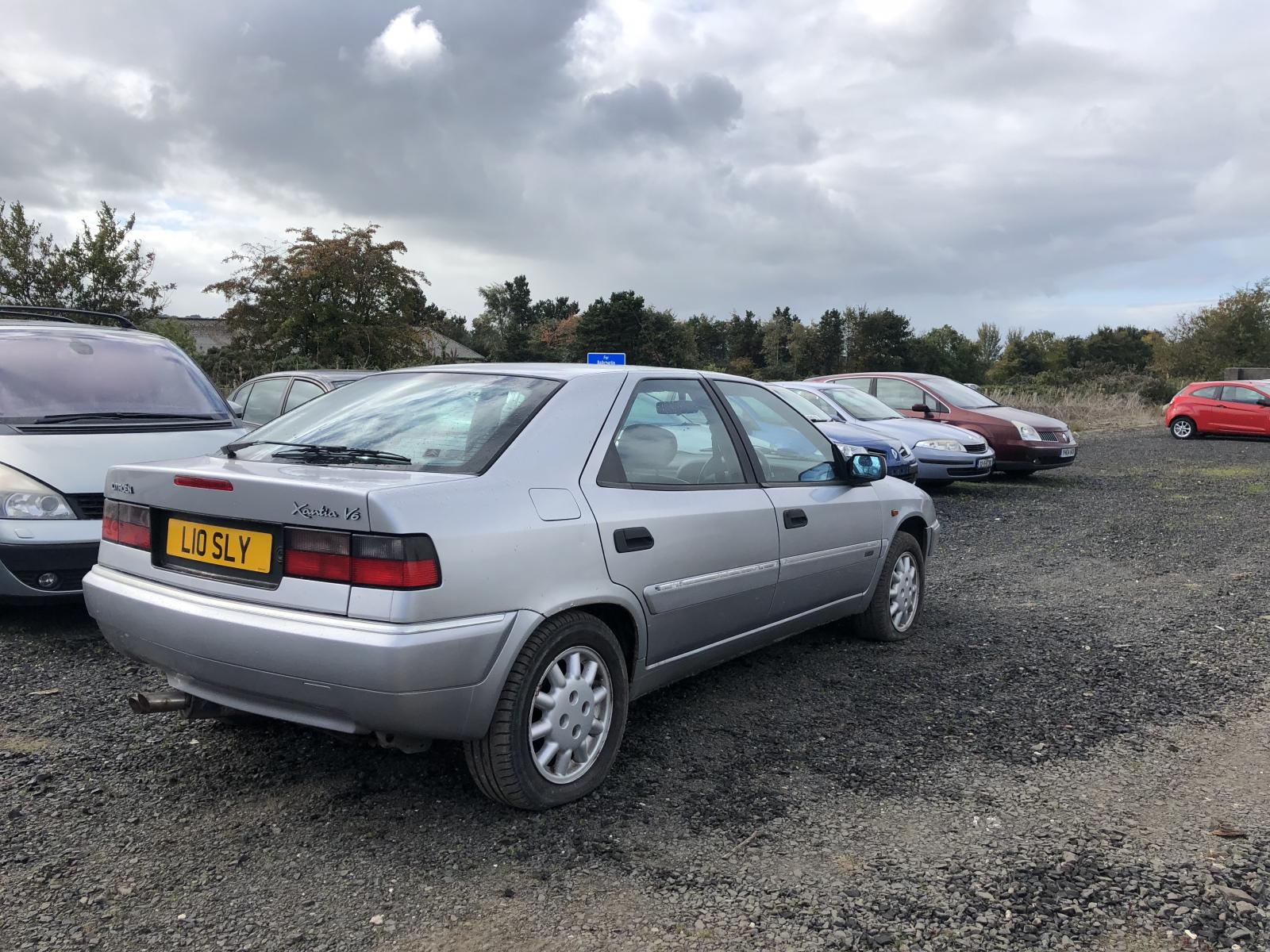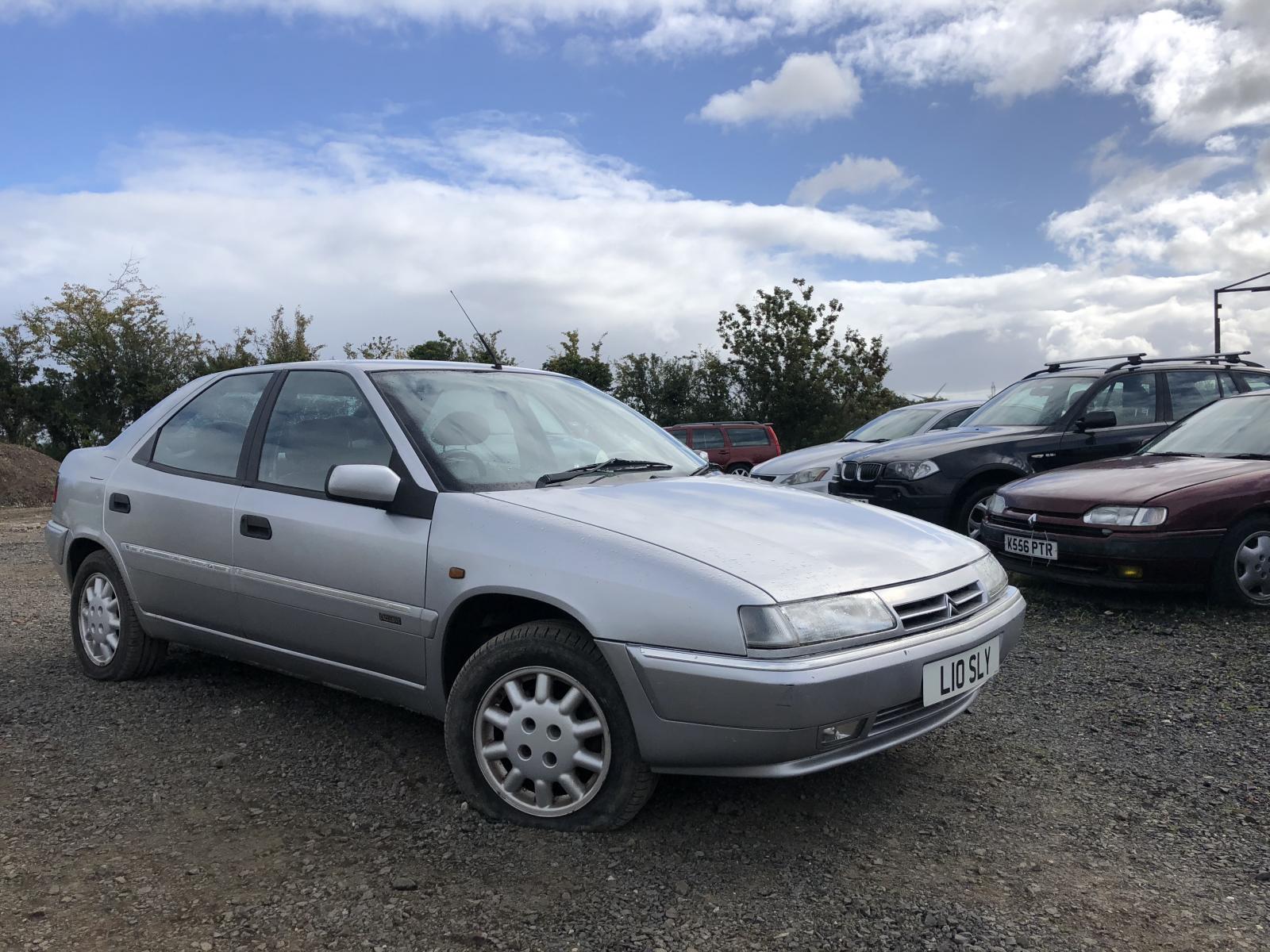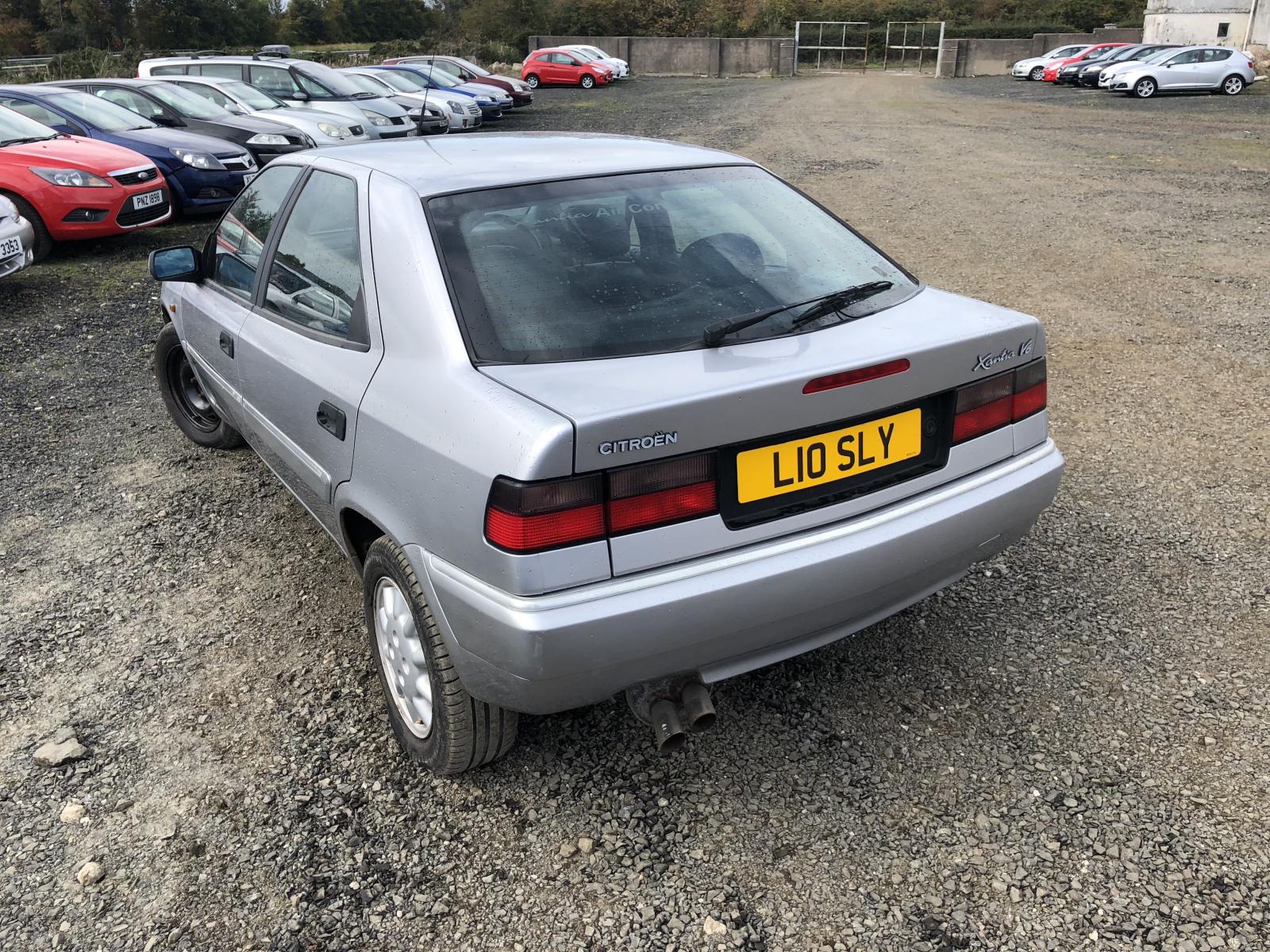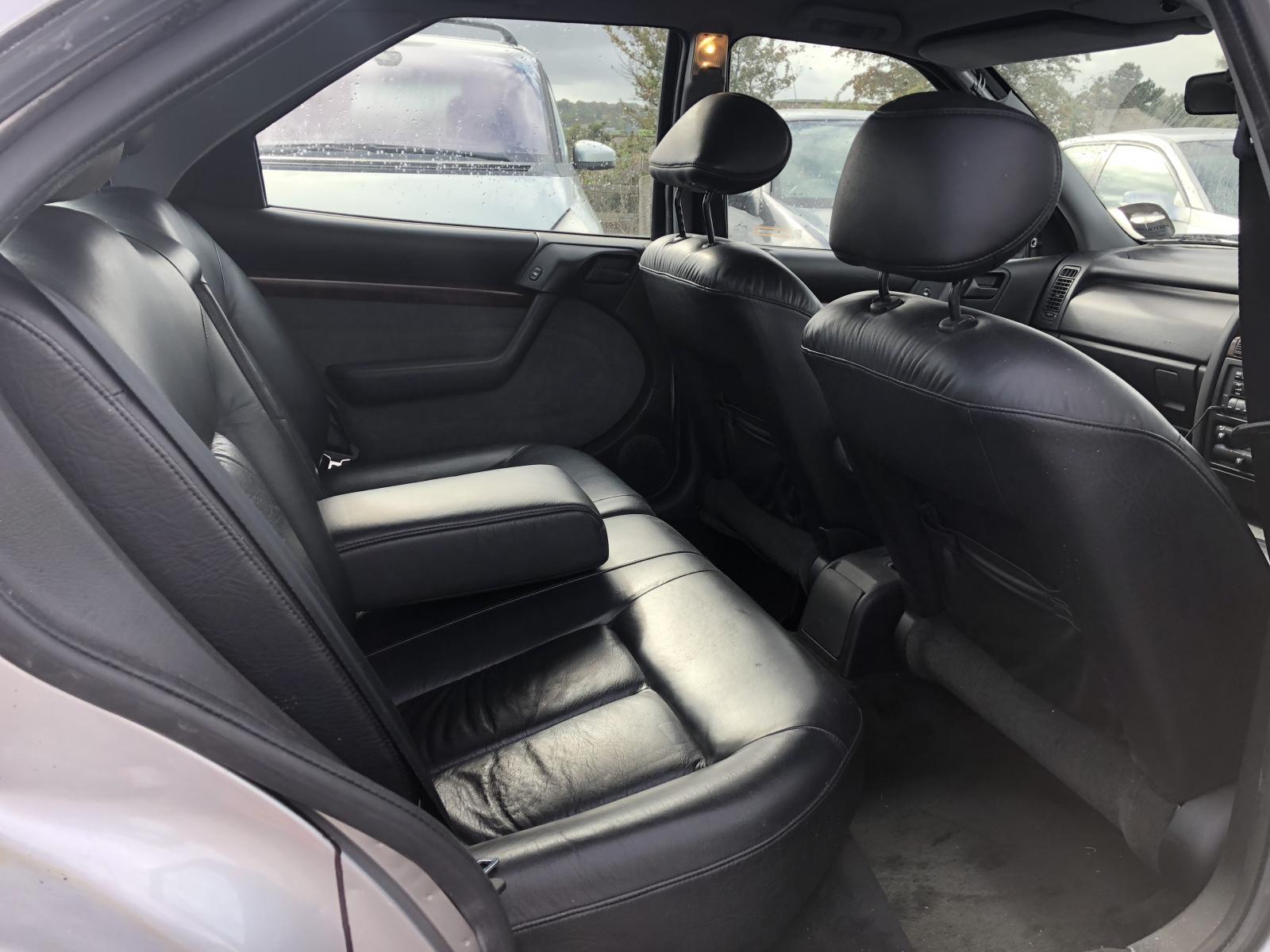 The main reason I bought it back was the number plate. Suits the car beautifully. Certainly lived up to it's SLY nature when it outran my mate's 225 RenaultSport Mégane back in the day. I don't know how easy this is going to be to remove from the car, it may need MOT'd, hence the project tag.
It's decaying in all the Xantia places....
Christ knows what it looks like underneath.
The tyres are buggered, there's a variety of fluids underneath it when parked, the exhaust is hanging and blowing (oi, oi!), and christ knows when the last service was.
BUT...... it's a bloody phase one Xantia V6 with 50k genuine miles. It was an absolute peach when it was in full health. It wafted along fantastically and kicked a few German car w*nkers into shape when needed. Always loved the sense of occasion with it. Plip the remote locking, slide in, enter the code, wait for the car to rise while you choke on the stench of petrol, then off you go! In air conditioned luxury, naturally.
I really don't know what it's fate will be. It would be such a shame to see something like this meet it's maker, but realistically it would easily hit £thousands to make it the car it deserves to be. It would be an absolute gem to run alongside my Phase 1 Laguna V6 Baccara, but I've a feeling that's very very optimistic.
Don't expect this to be a regularly updated thread, or one of particularly good news. But it'll make for pretty pictures if nothing else.