Now that my trusty new LDV Maxus has joined the fleet, I don't really have any need for the Transit any more. It needs a bit of loving, bless it, but it still has the potential to be a good van again, although it's never going to win any beauty contests.
It's a SWB low top van and is RWD so GR8 4 drifting. The engine is the 2.3 twin cam as used in the Galaxy and Scorpio - it puts out 140 bhp so it's quite a nippy van. It starts first time and hasn't ever let me down. Spec is fairly basic (no electric windows or aircon) but as far as I can recall everything that it does have works OK.
The bodywork is its main letdown. The front and back aren't too bad, but both sides are dented to buggery, and there's a gash in the offside that's been covered over with gaffer tape but really needs sorting properly. Also the side loading door doesn't open. For a Transit this age it isn't actually too bad rust-wise, but the driver's cab step area is quite rotten and will need repairing (repair panels are available on eBay as it's quite a common rot spot for these). There are a few other bits which would probably need a dab of electric Prit Stik to get through a test, but the driver's step is by far the worst.
It has a factory LPG setup which is a tad temperamental. Sometimes it'll run fine on LPG, sometimes it splutters and chugs, and sometimes it refuses to run on gas at all. It's always fine on petrol, but obviously it's more expensive to run that way. I have to say that when I replaced the spark plugs recently, I found that three of the four were only in finger tight, so that might not have been helping matters - I've not put any LPG in it since then though (nearest pump is 15 miles away) so can't be certain.
Also the clocks can be temperamental, although they usually settle down after a while and are normally fine on a long run. The fuel gauge seems to remain operational, it's the speedo, rev counter and temp gauge which can be intermittent. Again, a common Transit issue.
The only other issue worth mentioning is that it has what I think is a worn propshaft bearing. This isn't really too noticeable when pottering about, but it becomes increasingly apparent above 70 and by 90 it's like being sat in a massage chair. Fortunately 90 is illegal (and the fuel consumption at that speed is starting to get silly anyway) so it's not a massive problem in normal use.
MOT is out obvs, but it's still taxed at the minute. It's in NE Norfolk and I have no doubt it'd drive wherever if booked in for a test.
Pics: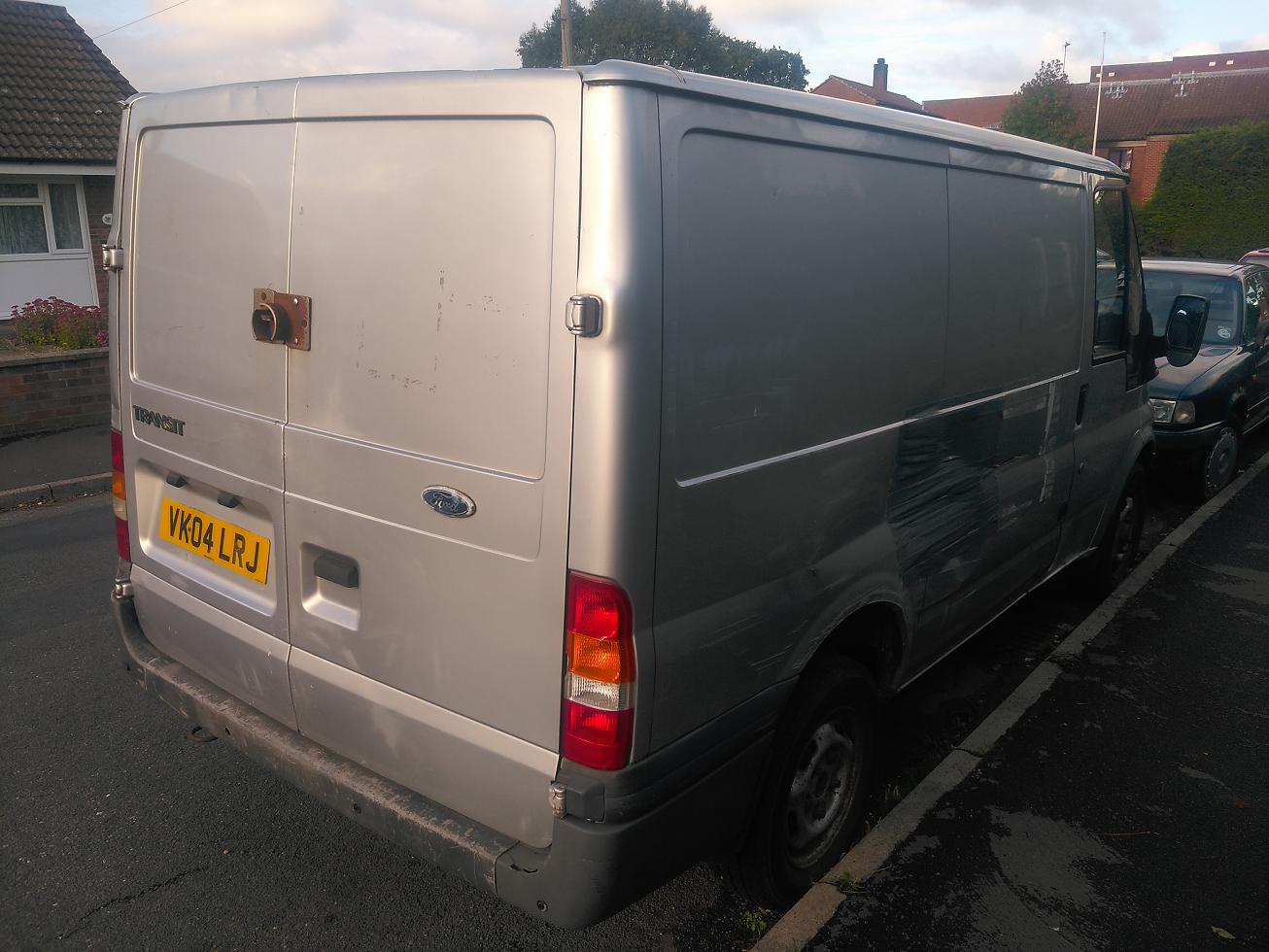 The offending step: