Look at this thing!
It's a 1995 Clio RT auto, as seen recently on the bay tat thread. My colleague, who has had no working modern car for a while, made a rash decision and bought it at the beginning of the week. The whole thing was a disaster as the car shredded a tyre as it pulled away and the spare had a huge hole in the sidewall (cheers, vendor!) so it was abandoned overnight and we went back the next day, fitted pair of new tyres and went home again. Sadly, in all the hullabaloo, it only became obvious the following day that there is a serious issue with the gearbox, i.e. it's stuck in flipping' top gear. You can imagine the hilarity* this causes pulling away from a standstill. Basically, it's properly shit and borderline dangerous to drive, although once up to speed it's nice enough cruising along.
The obvious course of action is to grudgingly eat the £500 (plus two new tyres, ffs) and chalk it up to experience, but in other respects its actually really nice. It's virtually mint - it's obviously had a little old lady owner who kept it garaged for most of its life. The under bonnet is like new - freshest inner wings I've seen on any car - and the interior, which is funky, blue and comfortable, is virtually unmarked. For a 20-odd year old Renault, it's in remarkable condition. It's got no rust on it and the MoT history is fantastic.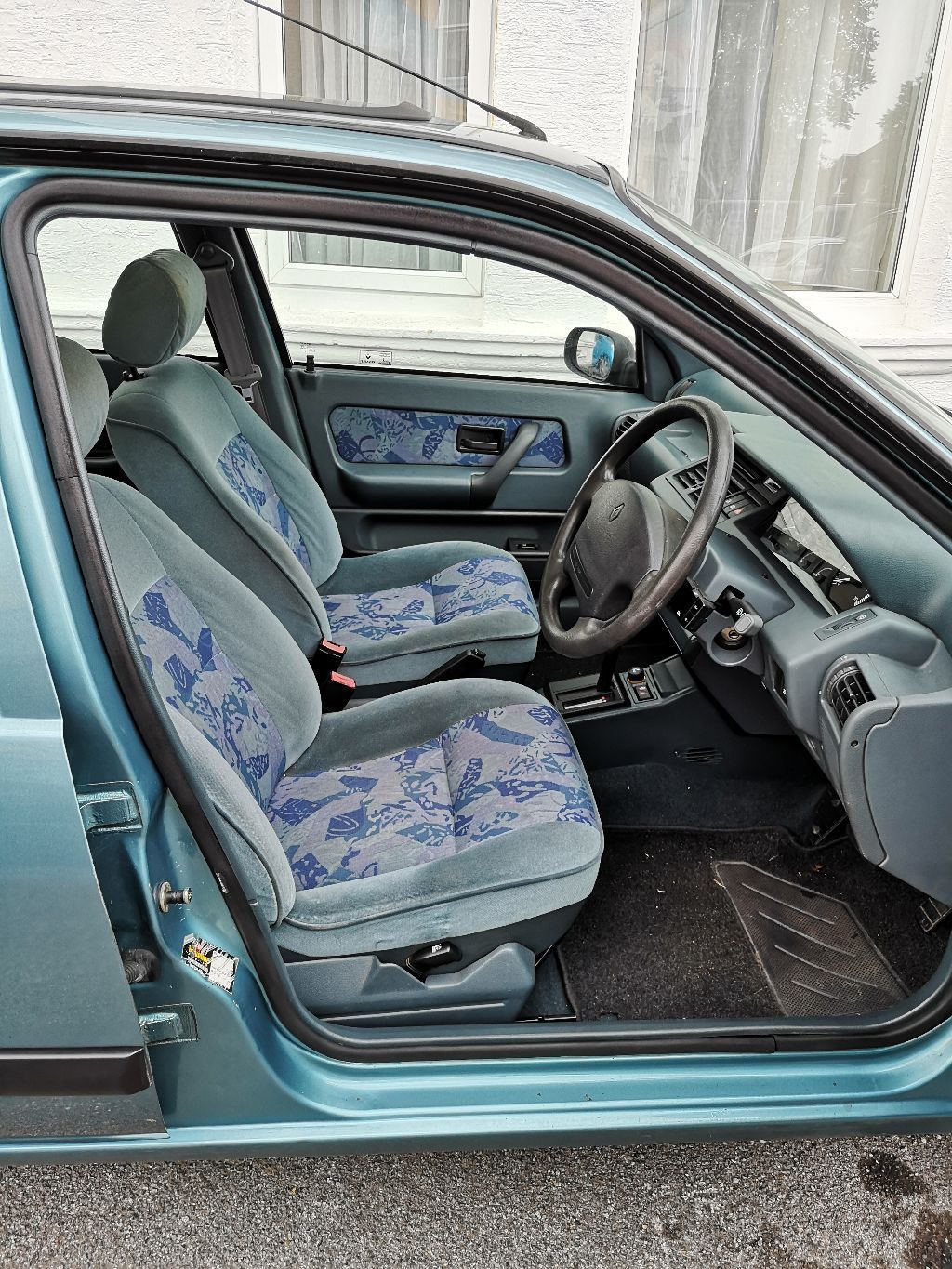 I realise the obvious thing to do is to book it in at a friendly garage (are there any friendly garages in Sussex anymore? I don't know of any) but that's gonna be £100 just to figure out what the problem is and tell us it's gonna cost another £500 to fix. It might not fit with the ethos of this website, but it simply isn't worth spending any money on. By the same token, at the moment it's worth £75 in scrap value.
So, does anyone on here have insider knowledge on old Renault three-speed autoboxes? Is this a 'known' issue, or an easy fix? Or is it basically curtains for the car, and a monkey down the drain? Any comments or suggestions, no matter how stupid, welcome...