Hey all
As my work is dead today, i've been out into the carpark with my camera.
First off is the old Subaru 1800 wagon. I dragged this back from oxford a couple of weeks ago after winning it on eBay for £46. I am quietly amazed at how unrusty it is, compared to how it could be having had a few of these old crocks.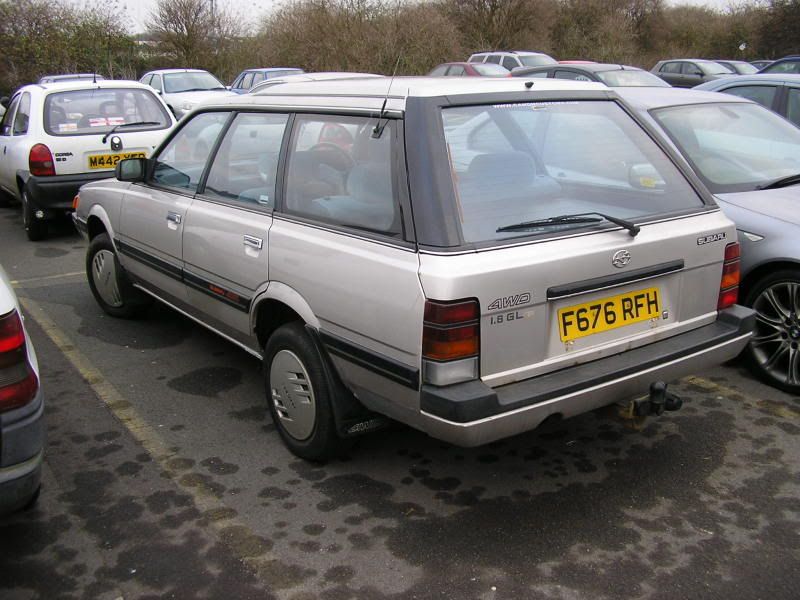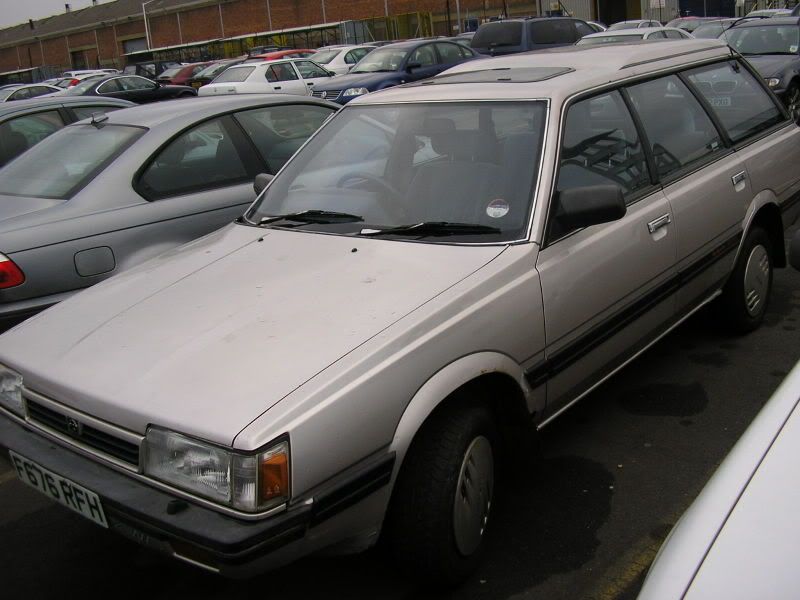 Its had a couple of tiny bits of welding right on the back edges of the sills but thats about it. The sills themselves are mint. Theres a bit of grot at the lower edges of the front wings, but thats easily fixable.
The clutch is slipping but I have got a new clutch to go on. Its an engine out job to change but engine access is very good on these so it should not cause too much cursing.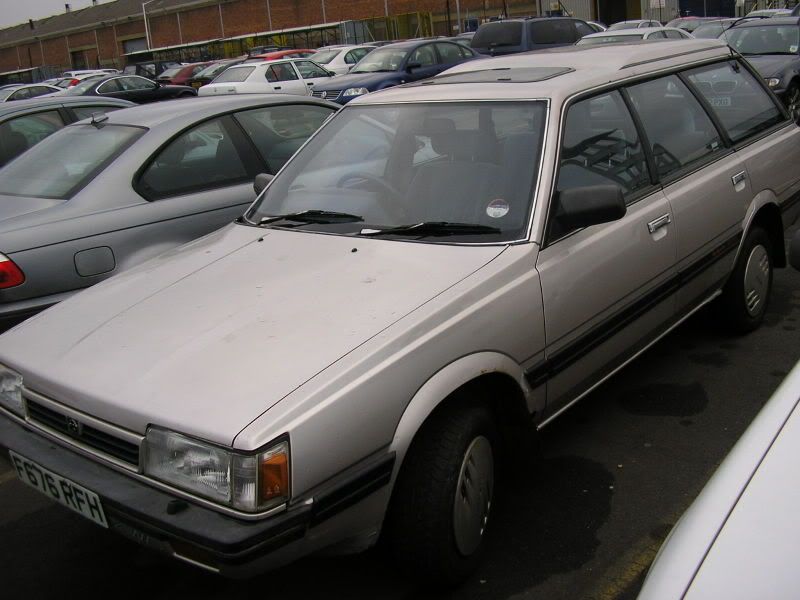 One fault it has is an intermittently rattly tappet. sometimes the engine sounds great, other times it sounds like a horrible old D-reg cavalier with a worn out camshaft. It must have a dicky hydraulic tappet. I'm hoping that an oil change and maybe some snake oil engine flush will help, although to be fair the car does not seem terribly negelcted so the oil is probably not too bad.
Also in the car park is this, my 33 1.5 Ti. I bought this of eBay about 6 months ago and its sat here ever since. Its had one owner from new, 49,000 miles. It looked a lot brighter when I first got it but i'm sure a bit of polishing mop action will work wonders. Needs some welding on the rear of the sills but not bad from what I can see. Also it has had a few 'old boy' touch-ups here and there where he has applied the paint with a cupboard door. It runs smoother than one of these has any right to, I bet the carbs have never been touched from the factory. I have had one of these before too, a 1.7 and it was disappointing TBH. Pretty fast in a straight line but the handling was just totally average, loads of torque steer and wriggly steering wheel. I'm hoping that the 1.5 will be more 'of a piece' like an Alfa 75 TS. The Integra is all sorted now and is going in for a re-test tomorrow, after which the 33 will get its turn in the garage. l plan to use it as a daily as the Mazda 323 i'm currently using is jst a little too mind-numbingly boring to drive.