Back in 2005, I had use of a loan car while my Isuzu Trooper was (badly) serviced. It was most intriguing. It was a 2002 Daewoo Matiz that had escaped the facelift.
Perhaps the most amazing thing was the PCV-spec seating.
Now, the Matiz was made in a great many countries, including Poland, Romania, Uzbekistan and Iran for starters. This one was certainly unlike any I'd seen in the UK. A very odd spec, with the SE-spec spoiler, but steel wheels and, I think manual windows.
It seems to have vanished from the DVLA record, which makes tracing the chassis number seem unlikely - that'd give away where it was made. So, has anyone else ever seen a Matiz like it? I'm pretty sure that the facelift did not make it to all factories, certainly not at the same time.
Incidentally, the first gen pre-facelift is an M100 JUST LIKE A LOTUS.
Then some idiots who thought they were better than Giugiaro in the UK reckoned they could do a better job, leading to the M150. They were wrong. These monstrosities came to the UK in 2000, just two years after the original.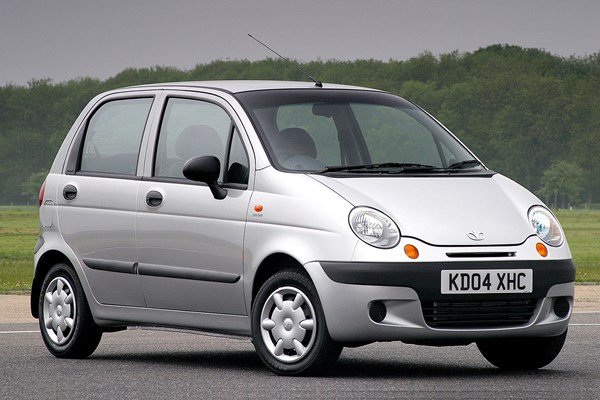 EDIT
I'm going to merge my Daewoo Matiz into this one, leaving the Rover to its own thread.
To recap, in 1999, I bought a Daewoo Matiz brand new. Here it is at my old house, with a familiar 2CV.
I bought it back in July this year!
In early August, the Matiz was collected by a friend of mine for a fettling session.
On 23rd August, I went to check on things.
I'm collecting it this Saturday!