Went and saw an XJ-S V12 as I mentioned I might elsewhere. Oh dear oh my, I effing bought it! Last owners for 21 years, bills coming out the ying-yang, 2500 miles in the last ten years and 77000 all told. It has a new stainless steel exhaust, new tyres, various bits of paintwork done (factory black and Richard E Grant as the first owner!) interior lovely, air con doesn't work (naturally) and the roof lining is sagging, even though it's a new one! Owner is not happy about that at all.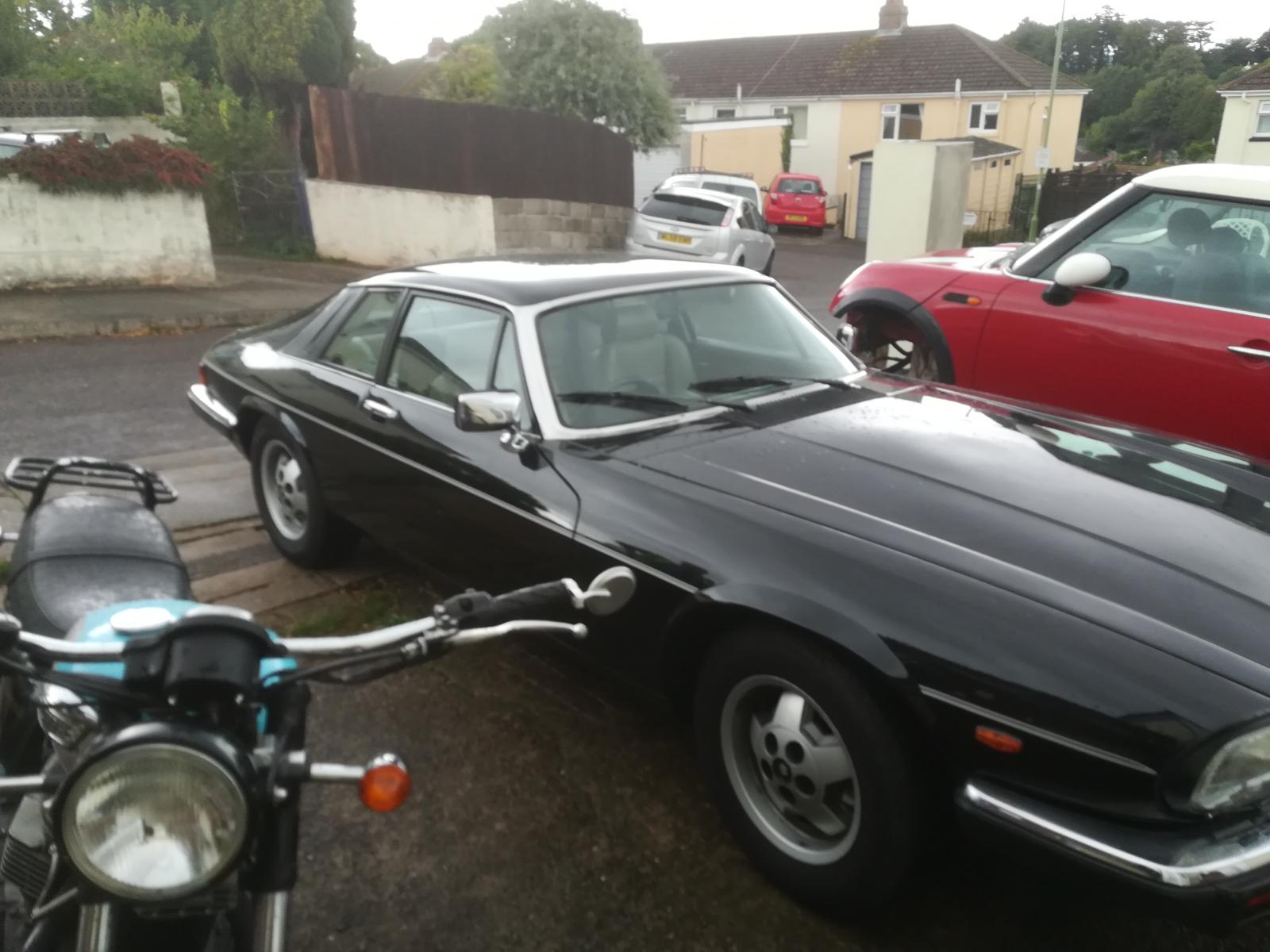 What's the word chaps?
There are faulst of course: a bit of rust behing the drivers side rear wheelarch and at the bottom of the front wing (drivers side) the brake fluid light kept flashing throughout the test drive (TADTS) and the water low level came on but went away sharpish - all levels are correct. Engine stayed on a fast idle for ages and the oil pressure gauge goes to the very top when started, and stays there!