Right, I've been a twit again and won a car off Ebay with no real idea of how to collect it within the seller's 1 week time frame.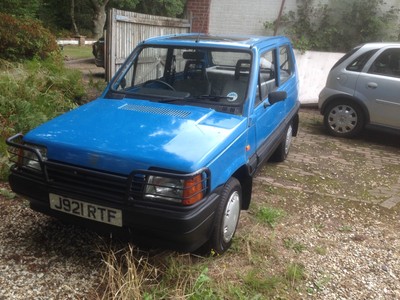 Before I resort to Shipley, anyone near Oakhanger in Hampshire fancy acting out their Spanish hire car fantasies and collecting/looking after a 1991 Seat Marbella for me for a couple of weeks? Or even delivering it to Devon?

Link for the curious :

https://m.ebay.co.uk...Banner=1&_rdt=1

I'm mildly annoyed with myself as I really shouldn't have bid, the timing could be better but this is a bucket-list car I've wanted since I almost got one as my first car 16 years ago so I couldn't miss the chance, even though the colour is slightly hideous.

Yours optimistically....